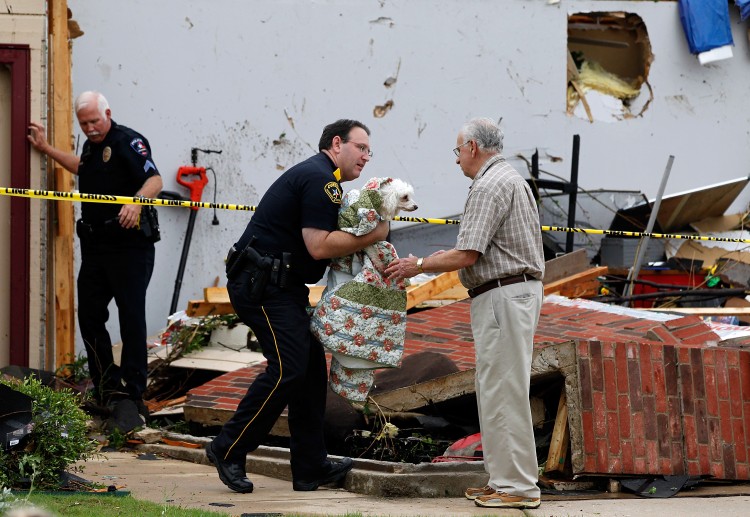 Several tornadoes ripped through a Dallas suburb on Tuesday, ripping up homes and lifting tractor trailers in the air, it was reported.
"The second trailer is ripped to pieces and thrown 50 to 100 feet into the air," truck driver Michael Glennon told Reuters.
The National Weather Service issued a warning as the tornadoes were spotted on the ground, telling people to be alert.
The Dallas-Fort Worth International airport announced that all flights were cancelled for the rest of the day due to the tornadoes. Restaurants inside terminals were to stay open to meet the needs of stranded passengers, according to the airport.
"A slow-moving storm system centered over northern New Mexico is the culprit behind the severe storms," said meteorologist Justin Roberti of Accuweather in an email.
There were no immediate reports of injuries, but there was damage throughout the area, CNN reported.
A spokesperson with outlying Tarrant County, Mark Flake, confirmed with the network that damage was done to portions of Arlington and Kennedale.