British fashion chain Topshop is planning to close all 11 of its U.S. stores after its parent company filed for bankruptcy protection.
Arcadia Group, the London-based owner of the chain, said it is facing poor market conditions in the retail sector. The company blamed online competition such as Amazon and discount-retailers like TJMaxx for weak sales.
"Against a backdrop of challenging retail headwinds, changing consumer habits and ever-increasing online competition, we have seriously considered all possible strategic options to return the Group to a stable financial platform," Arcadia CEO Ian Grabiner said in a statement to CNN. "This has been a tough but necessary decision for the business."
Topshop owner Sir Philip Green to close 23 stores https://t.co/Z0pES7g28U

— BBC News (UK) (@BBCNews) May 22, 2019
The firm opened its first U.S. store in New York City about a decade ago. It has stores in New York, Los Angeles, Chicago, Houston Las Vegas, San Diego, Atlanta, and Miami. It's not clear when the stores will be shuttered.
According to Fox Business, about 800 people are employed at these stores.
What's more, the firm said it is to close 23 stores in the United Kingdom, which will impact 520 jobs, the BBC reported.
There has been an "increasing switch from in-store to online shopping and an aggressive discounting environment as retailers compete for customers [and] high levels of product returns," the company's U.S. representatives, Daniel Francis Butters and Ian Colin Wormleighton, were quoted by Fox Business as saying.
In another sign of traditional retailers' struggles, Topshop plans to close all 11 of its US stores as its parent company seeks to restructure after filing for bankruptcy protection https://t.co/8BZI3EwKVR

— CNN (@CNN) May 24, 2019
Arcadia said it will focus on driving its digital growth, marketing, and revenue. The firm also operates other brands.
More Stores Close
Topshop's woes aren't the only signs of struggle among bricks-and-mortar retailers.
Payless ShoeSource in February filed for Chapter 11 bankruptcy protection and is shuttering its remaining stores in North America.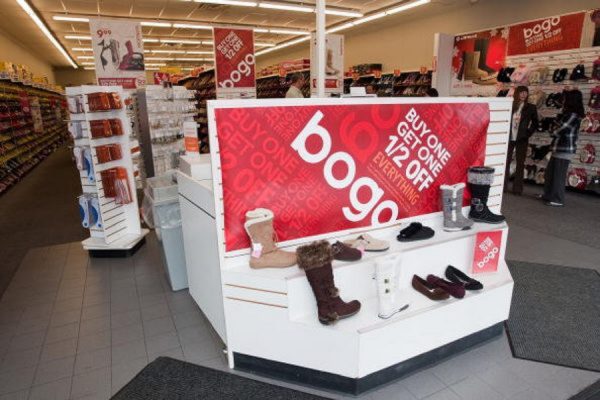 The filing came a day after the shoe chain began holding going-out-of-business sales at its North American stores.
The company, based in Topeka, Kansas, updated the number of stores it is closing to 2,500, up from the 2,100 it cited on Friday, Feb. 15, when it confirmed it was planning to liquidate its business. It reiterated that stores will remain open until at least the end of March and the majority will remain open until May, The Associated Press reported.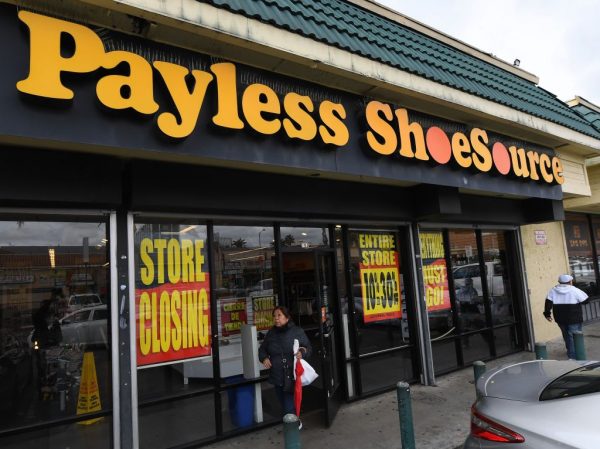 The debt-burdened chain filed for Chapter 11 bankruptcy protection a first time in April 2017, closing hundreds of stores as part of its reorganization.
At the time, it had over 4,400 stores in more than 30 countries. It emerged from restructuring four months later with about 3,500 stores and eliminated more than $435 million in debt.
"The challenges facing retailers today are well documented, and unfortunately, Payless emerged from its prior reorganization ill-equipped to survive in today's retail environment," said Stephen Marotta, Payless ShoeSource's chief restructuring officer, at the time.
The Associated Press contributed to this report.