An American who was shot in the chest while vacationing in the Turks and Caicos islands on Friday was identified as a partner at a top Washington, D.C., law firm.
Michael Jones, 57, was hurt when two armed assailants broke into his rented beachfront home in Providenciales at around 10 p.m. local time. They tied up a security guard with his shoestrings, police said.
Jones then confronted one of the gunmen and they began shooting, ABC News reported.

Officials said they took off with his laptop. It's unclear if they took anything else.
A spokesperson for the law firm Kirkland & Ellis, where Jones is a partner, confirmed to ABC that he works there. "Mike Jones, a partner in our Washington, D.C., office, was shot during a burglary while on vacation with his family," it said.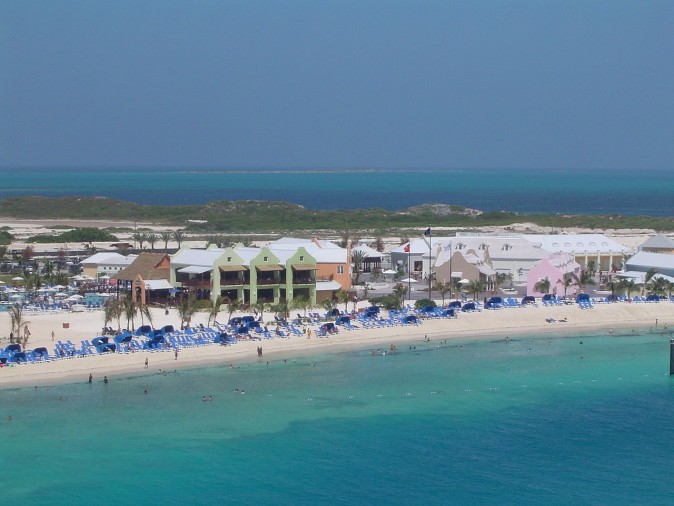 "Mike was treated successfully and is in stable condition and is expected to fully recover. Our thoughts and prayers are with Mike and his family, and we look forward to welcoming him back after his recovery.'"
He is also an adjunct law professor at George University, WTOP reported.
Jones was airlifted to a hospital in Florida after the shooting, and police said he was listed in stable condition. 

"What we don't know is why a shot was discharged, what led up to that shot being discharged," Commissioner of the Royal Turks and Caicos Islands Police Force, told ABC News.
The Turks and Caicos Ministry of Tourism released a statement on the shooting, saying that "it is with regret, that we report any situation involving the safety or wellbeing of residents or guests to our country."
On June 23, another American—Alabama resident Kevin Newman—was shot during an armed robbery in Turks and Caicos as he was vacationing with his family. He was seriously injured and had to be medically evacuated to the United States for further treatment.
The U.S. State Department describes crime in the country as "low but increasing," while the Turks and Caicos Islands Government Press Office said there is an "increased incidence of violent crimes."