The country's top infectious disease expert on Sunday warned older Americans and those with underlying health problems to stay off cruise ships and limit air travel amid the worldwide COVID-19 coronavirus outbreak.
"If you're a person with an underlying condition and you are particularly an elderly person with an underlying condition, you need to think twice about getting on a plane, on a long trip," Dr. Anthony Fauci, the director of the National Institute of Allergy and Infectious Diseases, told NBC's "Meet the Press" on Sunday. "And not only think twice, just don't get on a cruise ship."
"This will be a recommendation," he stressed.
Now that testing is more widely available in the United States, health officials will be able to ascertain the number of people who may have contracted the mysterious new virus, said Fauci.
But in the interim—as more cases and deaths are reported—Americans "need to seriously look at anything that's a large gathering," Fauci told the news outlet. "You have to realistically be concerned about community spread," he said, referring to people who have been infected by the virus by having contact with other sick people in the community.
So far in the United States, more than 400 cases of COVID-19 have been reported, and more than half of states have confirmed at least one patient. It's prompted federal and local officials to hold impromptu and late-night press conferences to announce that they're trying to contain it, with some states declaring emergencies.
Cruise ships, meanwhile, appear to transmit the virus easily. Last month, Japan held the Diamond Princess cruise ship in quarantine for weeks, only to see the number of coronavirus cases exponentially increase before the United States and other countries evacuated their citizens from the vessel.

A cruise ship is expected to dock in Oakland, California, on Monday after floating off the coast of San Francisco for several days, according to California Governor's Office of Emergency Services.
"There are limited docks that will be able to dock a ship of that size, and the Port of Oakland location was the easiest to seal off, securely move passengers toward their isolation destinations and protect the safety of the public," the agency said in a statement in attempting to rationalize why Oakland was chosen for the passengers to depart. The passengers, however, won't be released to the general public.
A man who was on a previous voyage of the cruise ship, the Grand Princess, tested positive and died from COVID-19. Vice President Mike Pence said that everyone on the ship will now be tested and quarantined as needed.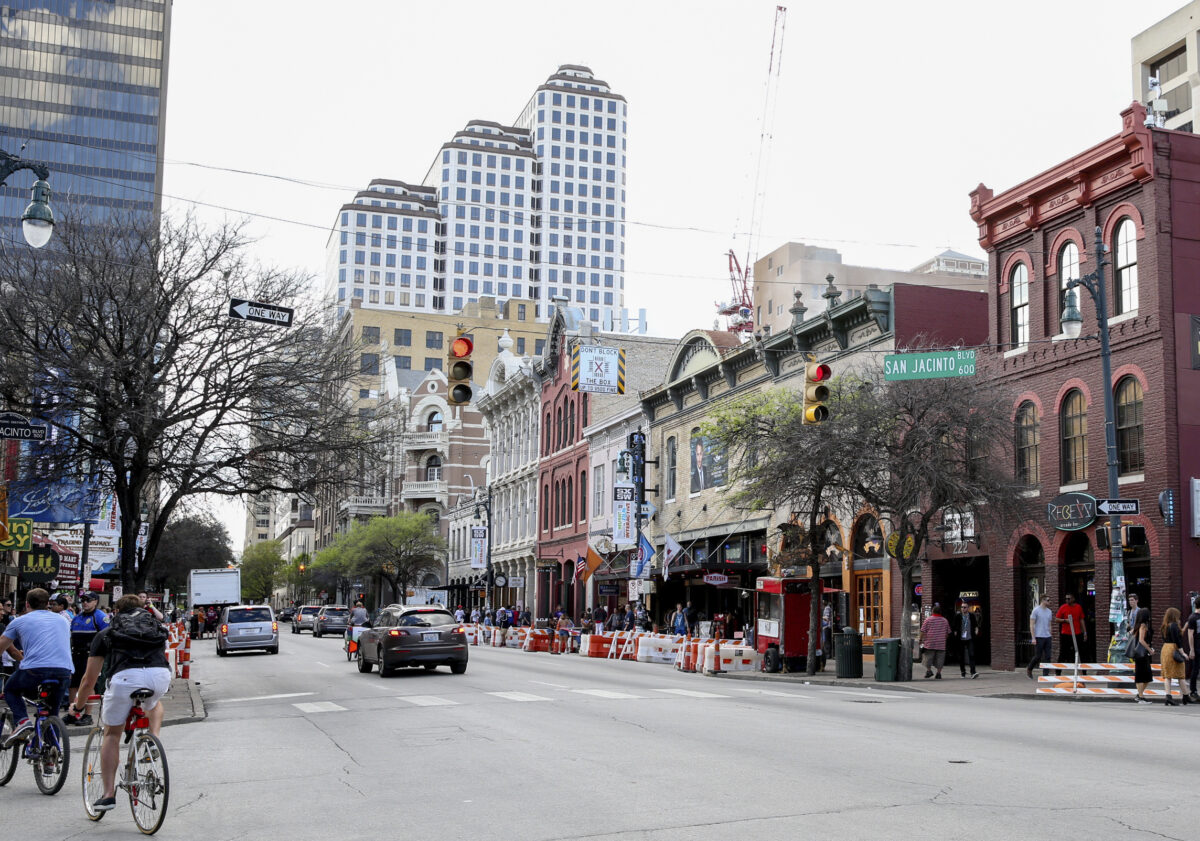 On Sunday, Fauci also denied on Fox News a report by The Associated Press that the White House would not allow federal health officials to recommend that sick and elderly people stay off airplanes.
"No one overruled anyone about saying this, so let me say it loud and clear," Fauci said. "The CDC has a health alert. The State Department has more of a travel alert."
When asked, Fauci also said that the United States may be forced to implement a large-scale quarantine similar to what has been done in other countries.
"You don't want to alarm people, but given the spread we've seen, anything is possible, and that is the reason we have got to be prepared to take whatever action is appropriate to contain and mitigate the outbreak," he told the network.