The top infectious disease expert in the United States on March 15 said that it may take several months before life returns to normal in the United States because of the coronavirus pandemic.
"It's going to be a matter of several weeks to a few months, for sure," Dr. Anthony Fauci, head of the National Institute of Allergy and Infectious Diseases, told ABC News on March 15 after he was asked when life will return to normal, as states announce the closure of schools, stores are shut, and public gatherings are banned in order to implement social distancing policies recommended by health experts.
He pointed to South Korea as an example of what might happen in the United States.
South Korea is "starting to flatten," Fauci said, adding that the trend in new cases occurred at around a month and a half.
"Although you can't predict accurately, the way you interfere with that and not only diminish the peak of the curve but even perhaps the duration depends on the effectiveness in which you do the kinds of controls that we've been talking about, the containment and the mitigation," he said.
Fauci and other Trump administration officials spoke on several interview shows on March 15. On CNN, Fauci said he wouldn't rule out a "national lockdown" on places such as bars and restaurants.

"Whatever it takes to do that, that's what I'd like to see," Fauci told the network.
"Obviously, whenever you have crowds, that's the thing we've been talking about that we really want to implement is to have that kind of social separation that is countermanding that, and hopefully people understand that you don't have to rush back," he told "Fox News Sunday."
Fauci, a key member of the White House task force to combat the virus, said that people need to realize that life is going to be different in the interim.
"For a while, life is not going to be the way it used to be in the United States," he said. "We have to just accept that if we want to do what's best for the American public."
During the ABC interview, Fauci said that administration officials don't believe a domestic U.S. travel ban is needed "in the immediate future."
"I mean, they've been discussed, but not seriously discussed," he said. "I don't see that right now or in the immediate future. But remember, we are very open-minded about whatever it takes to preserve the health of the American public."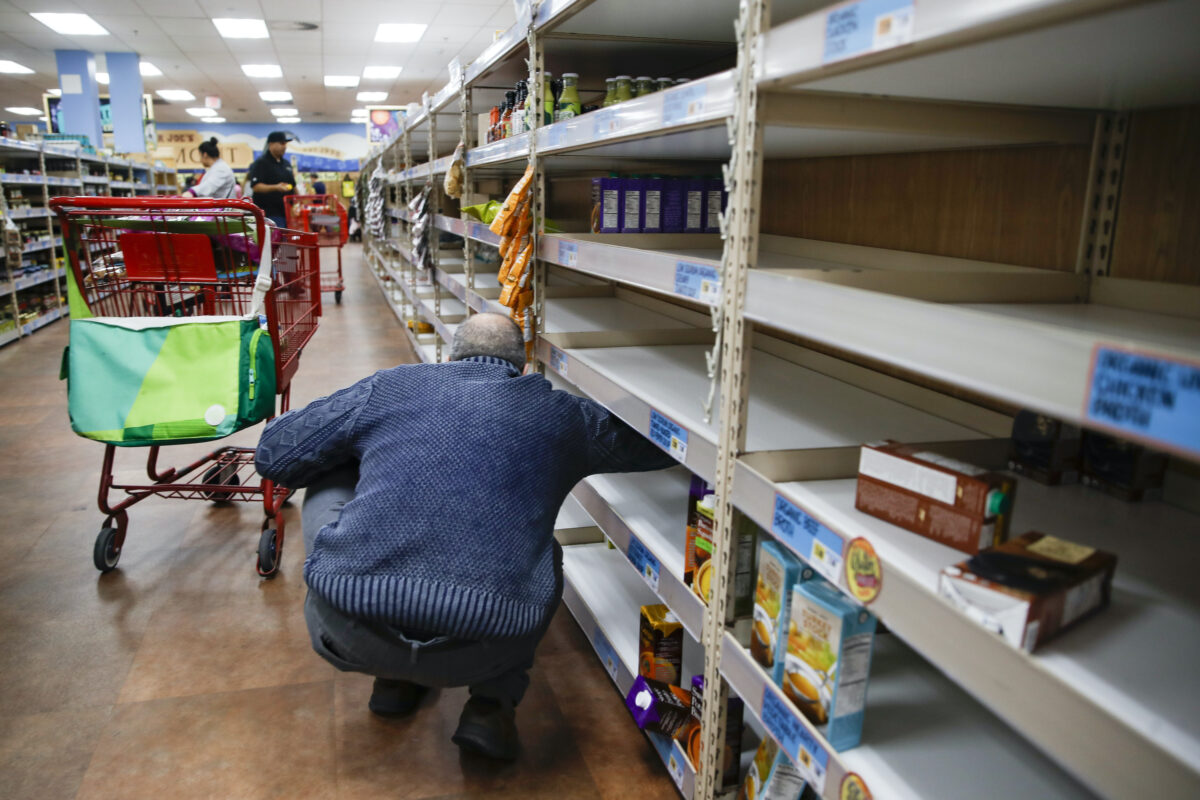 According to Johns Hopkins University, around 3,000 cases of the virus, which first emerged late last year in Wuhan, China, have been confirmed in the United States. COVID-19 can include symptoms such as shortness of breath, a cough, a fever, and other respiratory problems, while officials have warned that elderly people and individuals with underlying health problems are most at risk.
Over the weekend, several cities in New Jersey, including Hoboken and Teaneck, imposed curfews and travel restrictions to curb the spread of the epidemic.
Last week, President Donald Trump declared the pandemic a national emergency and freed up billions of dollars in funding and more resources to curb the spread of the virus. Before that, he banned travel from most European countries.