After news reports suggested Hillary Clinton might run for president, her former Senate colleagues said she should stay put.
"She's done a great service to our country and public service, and I supported her wholeheartedly, but I believe it's time for another nominee," said Senate Minority Whip Dick Durbin (D-Ill.), reported Politico on Thursday.
"I don't think it would be good for her," said Sen. Jon Tester (D-Mont.). "She's been through this war once. The Republicans have made a target out of her for 30 years and she's still going to [be] that same target. I just think it would be tough."
"That would be a mistake," claimed Sen. Martin Heinrich (D-N.M.). He repeated: "That would be a mistake."
"Absolutely not," added Sen. Joe Manchin (D-W.Va.).
"We have a lot of really fantastic candidates out there already. Let's leave it at that," the website quoted Sen. Mazie Hirono (D-Hawaii) as saying.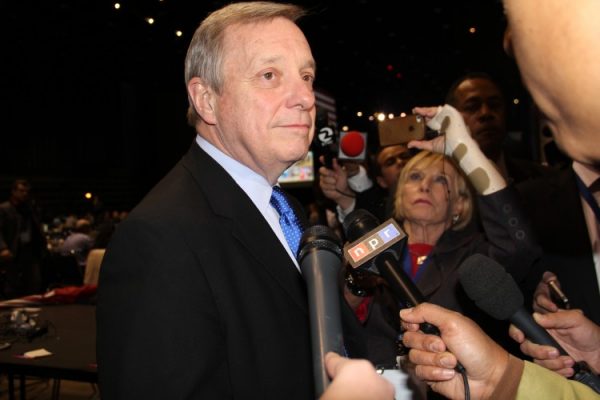 "It's just my instinct that there's no way she wants to go through this meat grinder again," Sen. Richard Blumenthal (D-Conn.) told the political website.
"It's hard to know whether the world has passed on or not," longtime Sen. Dianne Feinstein (D-Calif.) added.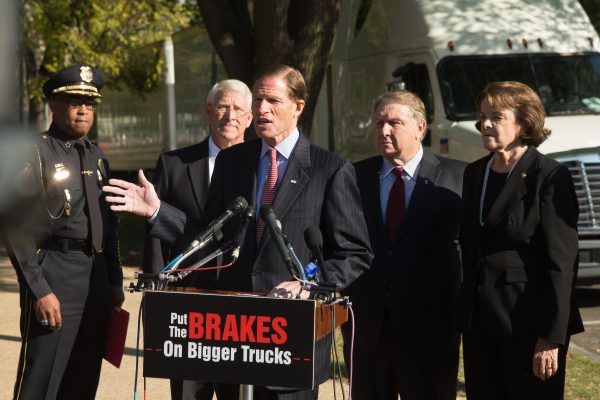 The responses came after her former aide, Philippe Reines, told Fox News that she isn't ruling out running for office again after her 2016 defeat against President Donald Trump.
"You know, she ran for president because she thought she would be the best president," Philippe Reines stated during an Oct. 23 appearance on Fox News's Tucker Carlson Tonight. "If she still thought that now, if she thought she had the best odds of beating Donald Trump—I think she would think about it long and hard."
"She's not, she hasn't foreclosed the possibility, I guess," Carlson responded. "No, she has not," Reines said.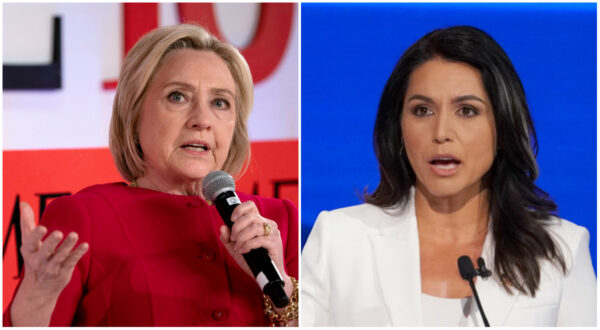 This week, Clinton tussled with Democratic candidate Tulsi Gabbard, alleging that the Hawaii congresswoman is a Russian asset.
"I'm not making any predictions but I think they've got their eye on somebody who is currently in the Democratic primary and are grooming her to be the third-party candidate," Clinton said, referring to Gabbard, as reported by Fox News. "She's the favorite of the Russians. They have a bunch of sites and bots and other ways of supporting her so far."
Other news reports, which cited anonymous sources, have recently claimed that Clinton hasn't yet ruled out running again.
Meanwhile, there have been reports saying that former New York City Mayor Michael Bloomberg, 77, is aiming to run for the nation's highest office. Names like Disney CEO Bob Iger, former Secretary of State John Kerry, and former first lady Michelle Obama have also been reportedly wanting to run.