Fan Bingbing
For three months, Fan Bingbing, China's highest paid actress, disappeared from social media and public life. This came after accusations the 36-year-old was using "yin-yang" contracts to mislead tax authorities on how much she was getting paid for her films. Such contracts are a dual system where the true value of money exchanged is under-reported to the authorities in a bid to avoid taxes.
Then in October, Fan resurfaced on Weibo, a Chinese Twitter-like platform, with a letter to fans in which she apologized for tax evasion. Tax authorities ordered Fan to pay 884 million yuan ($129 million) in overdue taxes and fines.
The actress, best know outside of China for her roles in the "X-Men" and "Iron Man" film franchises, said she accepted the authority's decision and overcome "all difficulties" to pay the penalties.
Fan, however, is not the only celebrity caught in the crosshairs in the regime's crackdown against tax evasion. More than 500 Chinese actors are reportedly in the sights of tax authorities as the communist regime seeks to boost its coffers amid a flagging economy and costly trade tensions with the United States.
Gene-Edited Babies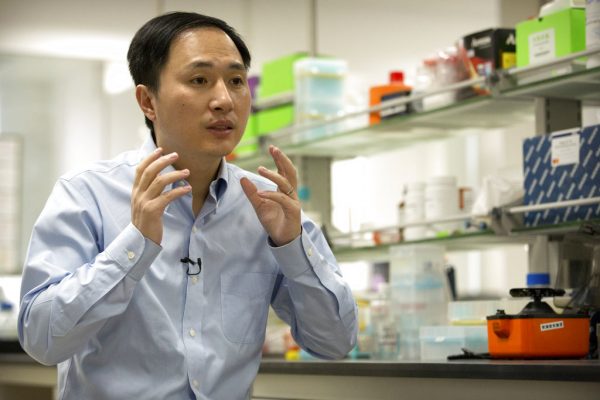 In November, Chinese researcher He Jiankui shocked the scientific community and the world when he announced the creation of the world's first gene-edited twins.
In a series of YouTube videos, the researcher, formerly employed at Southern University of Science and Technology of China, claimed to have successfully altered the DNA of twin girls born earlier in the month to make them resistant to the HIV virus.
Days later, he appeared at a gene-editing conference in Hong Kong defending and expressing pride in his work. He also revealed another pregnancy involving a gene-edited baby was in its early stages.
He's revelation drew swift and unanimous condemnation from scientists and bioethics experts around the world.
International scientists slammed He's experiment as "illegal," "unethical," "unacceptable," and "reckless," and called for an independent review of the results. He has claimed that the experiment has been a success with no immediate evidence of harm to other genes.
Editing DNA in eggs, sperm, and embryos is ethically contentious because such changes could be inherited by future generations and eventually affect the entire gene pool. Leading scientists have called for a moratorium on its use except in lab studies until more is learned.
In the aftermath of the controversy, He's university, health officials, and the hospital where the babies were born distanced themselves from the scientist, saying they knew nothing of He's actions. However, questions have been raised about whether He was indeed acting alone or if his actions were endorsed from higher-ups.
He's current whereabouts are unknown. Some media reports say that he is missing, while his former employer released a statement denying that he had been detained.
Faulty Vaccines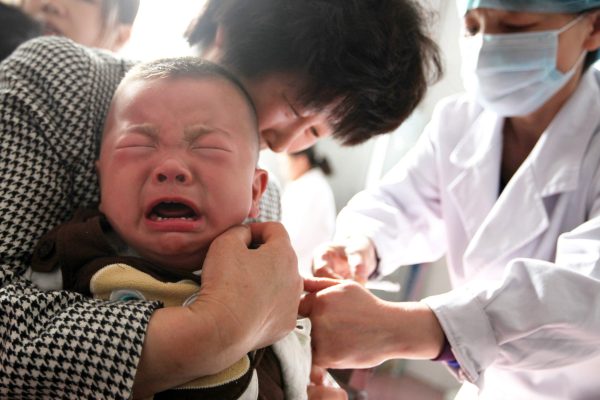 The news in July that Chinese drug company Changsheng Bio-Technology had produced more than 250,000 faulty vaccines for babies unleashed a firestorm of criticism from parents fed up with enduring yet another tainted food and drug scandal.
Changsheng Bio-Technology had made substandard DTP vaccines used to inoculate babies against diphtheria, tetanus, and whooping cough, which were administered on children in northeast China's Shandong province. A investigation later found that the company had in fact produced nearly 500,000 faulty DTP vaccines.
The company's subsidiary, Changchun Changsheng, also came under fire for forging data related to manufacturing its Vero-cell rabies vaccine. Weeks later, the drug company Wuhan Institute of Biological Products—a subsidiary run by the state-owned China National Pharmaceutical Group—was swept up in the scandal after it produced 400,000 defective DPT vaccines.
The scandal triggered a swift online censorship campaign, while worried parents turned to Hong Kong and Taiwan for safe inoculation.
Changsheng Bio-Technology's chairwoman and 17 other employees, including executives, were arrested. Wuhan Institute of Biological Products was let off with a mere fine.
The scare capped off a long list of public health crises that have plagued China in recent years. High-profile tainted vaccine scandals rocked China's northern Shanxi province in 2006, and Shandong province in 2013 and 2015. The milk powder scandal in 2008 resulted in several infant deaths and left tens of thousands of babies hospitalized.
#MeToo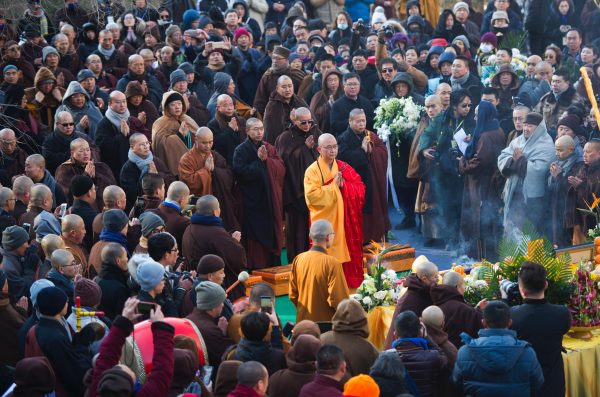 What started with an online post by a Chinese woman accusing her former university teaching assistant of sexual assault snowballed into the blossoming of China's own #MeToo movement in early 2018.
Many women voiced experiences of sexual harassment and assault on social media, implicating university academics, as well as men in powerful positions including a high-ranking buddhist monk and a well-known media personality.
One of China's highest-ranking Buddhist monks, Xue Cheng, 51, quit as the president of the Chinese Communist Party-sanctioned Buddhist Association of China in August after he was accused of sexually assaulting his female disciples and psychologically manipulating them.
Television star at state-run CCTV, Zhu Jun, 54, was accused of sexual misconduct by a 25-year-old intern. Zhu later sued the unidentified woman for defamation, a case she is fighting.
Billionaire chief executive officer of China's JD.com Inc, Richard Liu, 45, was accused of rape by a University of Minnesota student during a visit to the United States in August. Minnesota prosecutors in December ultimately did not charge Liu.
ZTE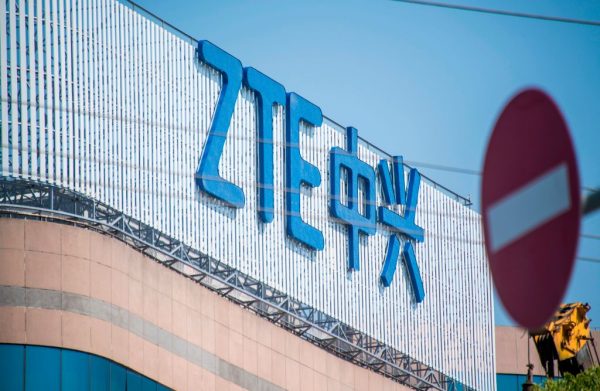 Chinese telecom equipment maker ZTE Corp. was brought to the brink of collapse after the United States banned the company in April from doing business with American suppliers. The ban was imposed as punishment after the U.S. Commerce Department discovered that the company had breached the terms of a 2017 court settlement requiring it to discipline 35 employees. In that court case, ZTE pleaded guilty to violating U.S. sanctions by illegally shipping U.S. goods and technology to Iran.
The technology blockade severely hit the $17 billion company, which heavily relies on the United States for its tech components, and prompted a personal plea to President Donald Trump from Chinese Leader Xi Jinping.
In June, the Trump administration reached a deal with ZTE, requiring China's No. 2 telecommunications equipment maker to pay $1 billion in penalties, plus $400 million in an escrow account to cover future indiscretions—the largest ever penalty issued by the Commerce Department. The company was also required to reform its management and executive team and submit to U.S. oversight.
Huawei CFO Arrest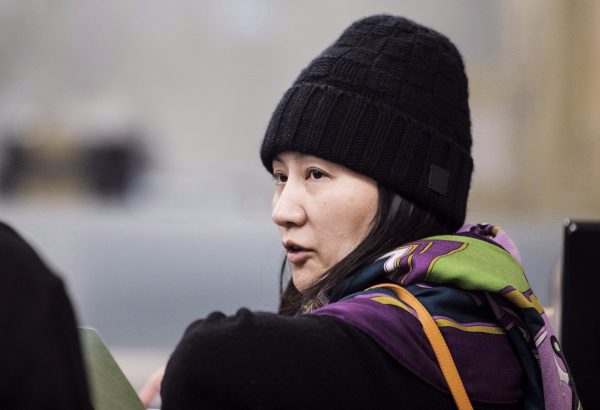 Huawei chief financial officer Meng Wenzhou was arrested in Canada on Dec. 1 at the request of U.S. authorities. She is accused of violating U.S. sanctions against Iran.
Meng's arrest triggered strong diplomatic pressure from Beijing against Canada and the United States. China's communist regime threatened Canada with "grave consequences" if Meng was not released. Meanwhile, China's state media called for boycotts of Canadian brands in retaliation for Meng's situation.
Meng, the daughter of the telecom giant's founder Ren Zhengfei, was released on bail on a C$10 million ($7.5 million) bond and faces extradition to the United States.
The arrest came amid a temporary trade truce between the United States and China after a Trump-Xi meeting in Buenos Aires on Dec. 1. Talks between the two countries, however, have made progress despite the controversy.
Less than two weeks after the arrest, China detained two Canadians on suspicion of "endangering China's national security."
Former Canadian diplomat Michael Kovrig, who worked at International Crisis Group, a non-governmental think tank, was the first to be detained. The second was Michael Spavor, a businessman based in the northern Chinese city of Dandong who facilitates cultural exchanges with North Korea.
A third Canadian, Sarah McIver, was also detained for illegal employment. McIver, a teacher, was released after receiving an "administrative penalty" and has returned now to Canada.
Meng's arrest further put the spotlight on the opaque operations of the China-based tech giant and its links with the Chinese Communist Party.
Watch Next:
Huawei Exposed: How the Media is Getting it Wrong