Several top House Republicans on July 29 introduced a bill that targets security along the U.S.–Mexico border amid worsening numbers under President Joe Biden.
The bill, known as the Border Security Act, was signed by House Minority Leader Kevin McCarthy (R-Calif.), House Majority Whip Steve Scalise (R-La.), Republican Conference Chairwoman Elise Stefanik (R-N.Y.), and other conference Republicans.
In statements about the bill, the Republicans tied the surge of illegal immigrants along the border to the current administration and characterized Biden's policies as ineffective and inhumane.
"The Biden Administration's failure to secure our southern border puts every American's security at risk," Stefanik said in a statement.
The policies, she added, "have been a complete disaster, causing the worst border crisis we've seen in over 20 years."
"As the number of encounters continue to rise, drugs and weapons are flooding across our southern border, and Democrats have turned their backs on our border patrol agents and law enforcement," she said.
Since taking office in January, Biden has signed dozens of executive orders rescinding President Donald Trump's policies, including border wall construction and the "remain in Mexico" protocols. Last month, according to the most recent data, Customs and Border Protection agents arrested nearly 190,000 people who had crossed the border illegally.
The bill would renew border wall construction contracts that were recently rescinded by the Department of Homeland Security, invest in advanced technology, and provide more support to federal law enforcement officers. In issuing an order suspending border wall construction—a project that has been long championed by Trump—Biden described it as wasteful and ineffective, although DHS has spent funds on repairing some areas along already-built wall sections.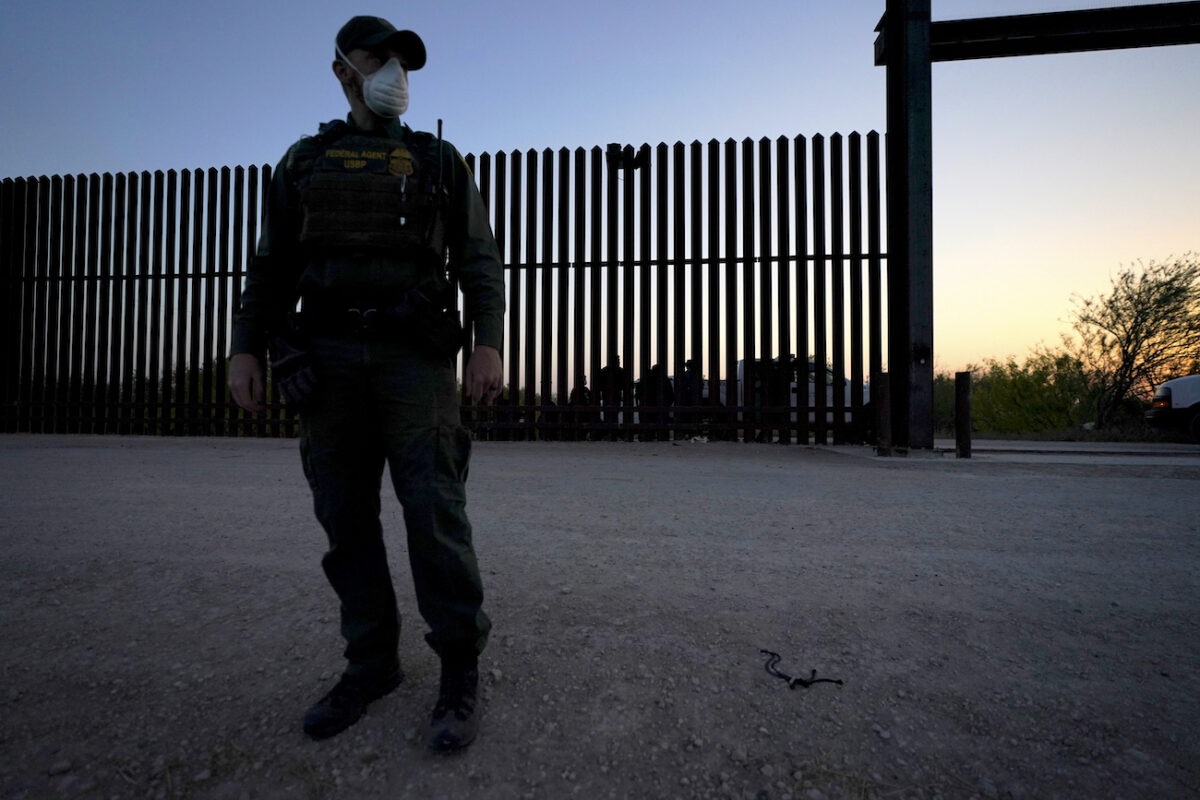 "We've been down to the southern border several times to see this crisis firsthand and hear directly from those on the frontlines," Rep. John Katko (R-N.Y.), the top Republican on the House Homeland Security Committee, said in a statement. "This legislation tackles key shortcomings and weaknesses we've seen for ourselves that are fueling the border crisis."
Other than ordering the construction of the border barrier to restart "immediately," the measure would also call on the DHS to deploy "practical and effective" technology to support Border Patrol operations and use high-technology implements including drones, improved license plate readers, and more surveillance sensors along the border.
The Border Patrol, under the legislation, would be mandated to field at least 22,478 agents, or more than 1,000 over the current funding, as the agency has reportedly suffered from hiring problems in recent years. To deal with a lack of manpower along the border, Texas Gov. Greg Abbott recently authorized the state's National Guard to assist in making arrests of illegal immigrants in his state.
The House Republicans' bill comes just days after the White House, in a statement, said it's working toward "an orderly, secure, and well-managed border while treating people fairly and humanely."
"In the six months since, the Administration has made considerable progress to build a fair, orderly, and humane immigration system while continuing to call on Congress to make long-overdue reforms to U.S. immigration laws. We successfully processed over 12,500 people who had been returned to Mexico under the Migrant Protection Protocols," the White House said.
The DHS didn't respond to a request for comment by press time.