Rep. Jim Jordan (R-Ohio) has said that he is disputing one claim made by special counsel John Durham in his case against a former Hillary Clinton campaign lawyer who was charged last year with lying to the FBI.
Michael Sussmann, who had worked for the Clinton campaign-hired Perkins Coie lawyer, was charged by Durham's team with making a false statement to the FBI when he met with then-General Counsel James Baker in 2016, telling Baker that he didn't represent any client. While Sussmann has denied Durham's allegations and pleaded not guilty, Durham said that Sussmann had told the FBI that he wasn't working for Clinton's campaign when he was billing the campaign for his work.
During an April 29 interview, Jordan told Just The News that his "only concern" regarding Durham's investigation is when the special prosecutor said that "he doesn't think the FBI knew who Sussmann was representing, but I just find that hard to believe."
"Sussmann's false statement misled the FBI General Counsel and other FBI personnel concerning the political nature of his work and deprived the FBI of information that might have permitted it more fully to assess and uncover the origins of the relevant data and technical analysis, including the identities and motivations of Sussmann's clients," Durham's indictment stated. Sussmann's trial is slated to start this month.
But Jordan, who is the top Republican on the House Judiciary Committee and a lead House investigator into the Trump-Russia conspiracy theory, told the outlet that Baker was "actually friends with Sussmann," citing that an email in the case revealed as much.
The congressman was referring to an email sent by Sussmann to Baker that was cited in Durham's court filings, which read: "Jim — it's Michael Sussmann. I have something time-sensitive (and sensitive) I need to discuss … Do you have [availability] for a short meeting tomorrow? I'm coming on my own — not on behalf of a client or company — want to help the Bureau. Thanks."
However, "everything else" in Durham's probe appears to be "encouraging, to see that he's digging into this and getting to the bottom of it," said Jordan. He added that some of the findings are what "we all suspected all along" and said the Democrats were pushing one of Sussmann's alleged claims that there was a secret backchannel between the Trump Organization and a Russian bank.
Last week, the 2016 Clinton campaign sought to block Durham's access to documents in connection to the case against the former Democratic Party-hired lawyer.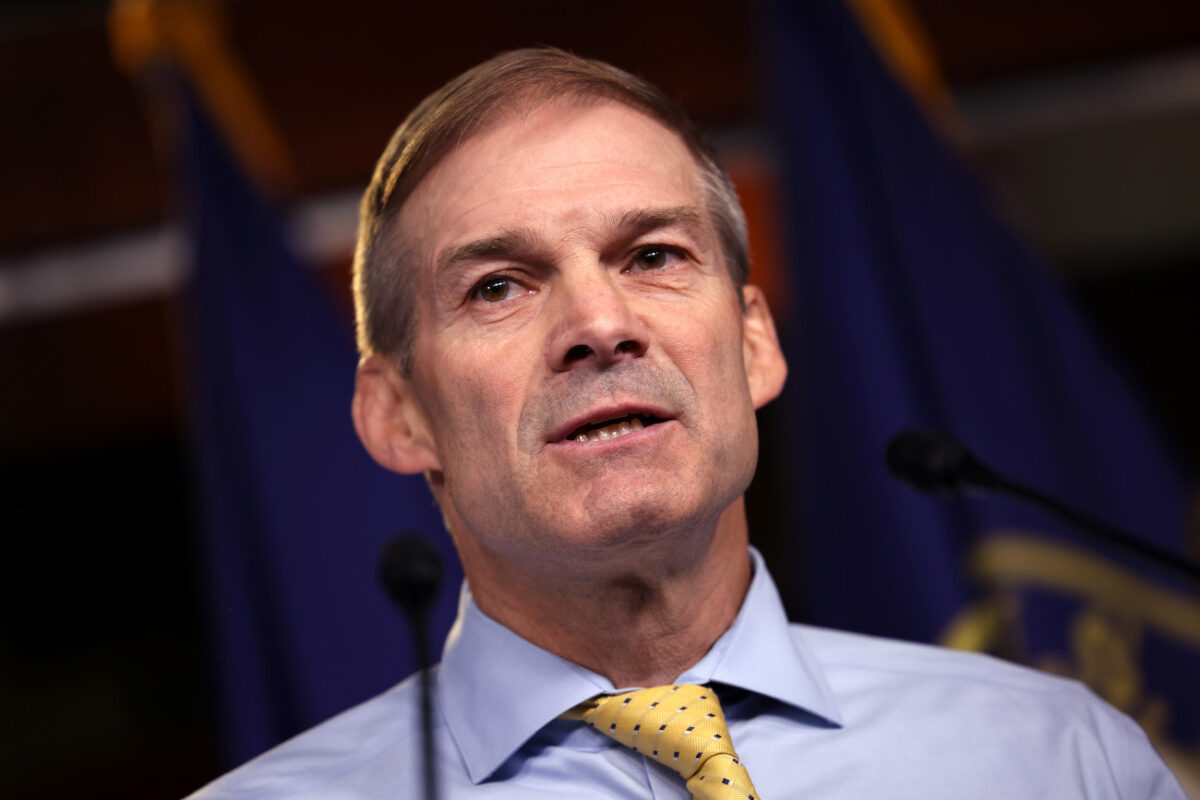 The campaign, namely, wants to block the release of documents related to the Perkins Coie law office, which has carried out numerous lawsuits on behalf of Democrats over the years, and its work with the Democratic National Committee and opposition research firm Fusion GPS.
Hillary for America (HFA), the principal committee for former Secretary of State Clinton's 2016 presidential campaign, wrote in an April 28 filing that certain documents should be withheld due to attorney-client privilege. Earlier, Durham had sought the release of the documents to his office related to the case.
Former Clinton campaign manager Robby Mook and campaign Chair John Podesta, a longtime Democratic operative and former White House official, both issued declarations last week in a bid to block the production of what they described as privileged documents.
"It was my expectation that the law firm would be responsible for providing legal services and legal advice to HFA," Mook wrote in the filing, dated April 28. "When HFA engaged Perkins Coie as its general counsel in April 2015, Donald Trump had not yet announced his candidacy for the presidency. He announced his candidacy in June 2015."
Trump, in April 2016, meanwhile, had a "significant lead in the delegate count for the Republican nomination, and it seemed highly likely that he would eventually be the Republican nominee for the 2016 Presidential election," Mook wrote, adding that he believed Perkins Coie did work "done for the purpose of providing legal services and legal advice to HFA."
In adding to the filing, Podesta said the campaign "asserts its attorney-client privilege and the attorney-work product protection with respect to all documents and information under the control of Perkins Coie or any of its consultants, including Fusion GPS."
Meanwhile, the campaign isn't "waiving any of its privileges" and opposes Durham's April 6 bid to compel the documents.
Sussmann has pleaded not guilty. His lawyers recently argued that Durham's case against him is politically motivated and contains too many extraneous details.