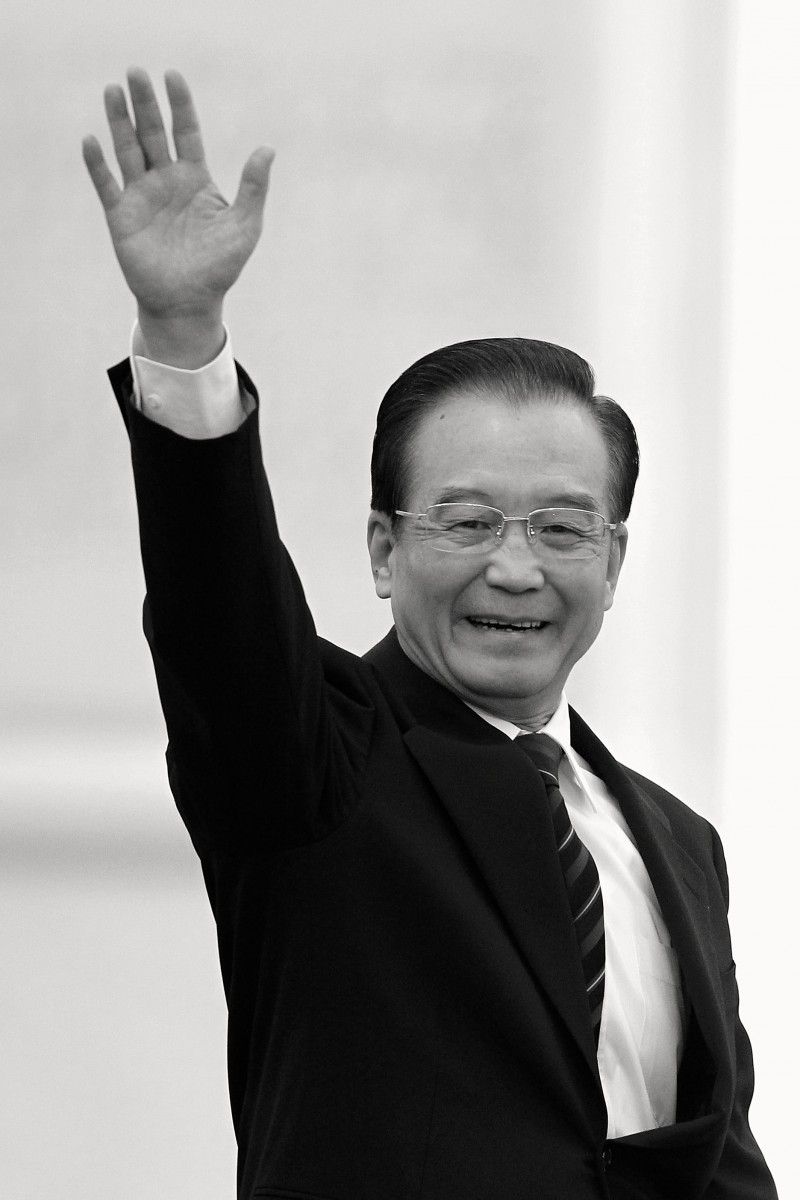 Chinese Premier Wen Jiabao, known as a reformer in the Politburo, and security czar Zhou Yongkang—known to be the hardest of the hard-liners—are said to have faced off in a meeting of the Party's Politburo last week. In the wake of this incident, inaccurate rumors started to spread online that Wen may retire.
What actually happened is somewhat more complicated, according to sources familiar with the meeting that was attended by members of the Politburo Standing Committee, high-ranking officials, military leaders, and retired senior leaders. At the meeting Wen is said to have "declared war" on Zhou Yongkang. 
Wen questioned Zhou about his connection with Bo Xilai and called for an investigation into the matter. 
Zhou then referred to rumors of Wen's wife's corruption, and said that she should also be investigated. "Otherwise it is just a partial investigation of me, unable to convince all the other Party members," Zhou is said to have responded. 
Zeng Qinghong, a former vice chairman of the country and Zhou ally, was said to have been supportive of an investigation of Wen's wife.
Wen then said that an investigation would not be a problem. "If my family or I were involved in any embezzlement, I would resign right away!" Wen responded. 
The idea of such an investigation was not pushed any further, however, according to sources, because a substantial investigation of Wen's wife would imperil Jiang Zemin's extended family. 
Wen's wife Zhang Peili runs a jewelry business. A major shareholder of the business is a relative of Jiang Zemin's wife Wang Yeping. An investigation of Wen's wife therefore would lead to the wife of Jiang Zemin, her family members, and the Jiang clan. The source said that Wen had thus outmaneuvered Zhou Yongkang and Zeng Qinghong. 
In February, Zhou Yongkang, the head of domestic security forces in China, became a problem that incumbent leaders Hu Jintao and Wen Jiabao had to find a way to handle. When Wang Lijun, the right-hand man to Bo Xilai, the disgraced official and former Party chief of Chongqing, attempted to defect at the U.S. Consulate in Chengdu on Feb. 6, he reportedly had with him news about a coup plot being hatched by Zhou Yongkang and Bo Xilai. It aimed to thwart Xi Jinping's rise to power and eventually get rid of him. 
Zhou and Bo are united with the former regime leader Jiang Zemin, who formed a powerful bloc aimed at ensuring they would not be held accountable for their active participation in the persecution of the popular spiritual practice Falun Gong, and in particular in the practice of harvesting the organs from live practitioners. News about the latter has been seeping out of China recently, however, strengthening the hand of reformers in the Party and turning up the pressure on Zhou Yongkang, who attempted to fight back in the recent Politburo meeting, as recounted by sources.
The Epoch Times publishes in 35 countries and in 19 languages. Subscribe to our e-newsletter.
Click www.ept.ms/ccp-crisis to read about the most recent developments in the ongoing power struggle within the Chinese communist regime. In this special topic, we provide readers with the necessary context to understand the situation. Get the RSS feed. Get the new interactive Timeline of Events. Who are the Major Players?