Tim Morrison, a former top national security adviser to the president, said last month that he believed nothing unusual occurred during the July 25 phone call between Ukrainian President Volodymyr Zelensky and President Donald Trump, according to a transcript released over the weekend, while he also stated that  Gordon Sondland, the U.S. ambassador of the European Union, was involved in an effort to foster Ukraine to open an investigation into Joe Biden.
He was uncertain of Trump's involvement in Sondland's efforts. "I'm still not completely certain that this was coming from the President," Morrison testified to House Democrats. "I'm only getting this from Ambassador Sondland."
During a closed-door deposition as part of the House impeachment inquiry, Morrison was asked, "In your view, there was nothing improper that occurred during the call?"
"Correct," he answered as he was testifying under oath.
Morrison, the top U.S. official at the National Security Council on Russia and Europe, was promoted to his position after Fiona Hill resigned July 19. He listened to the July 25 phone call as it happened.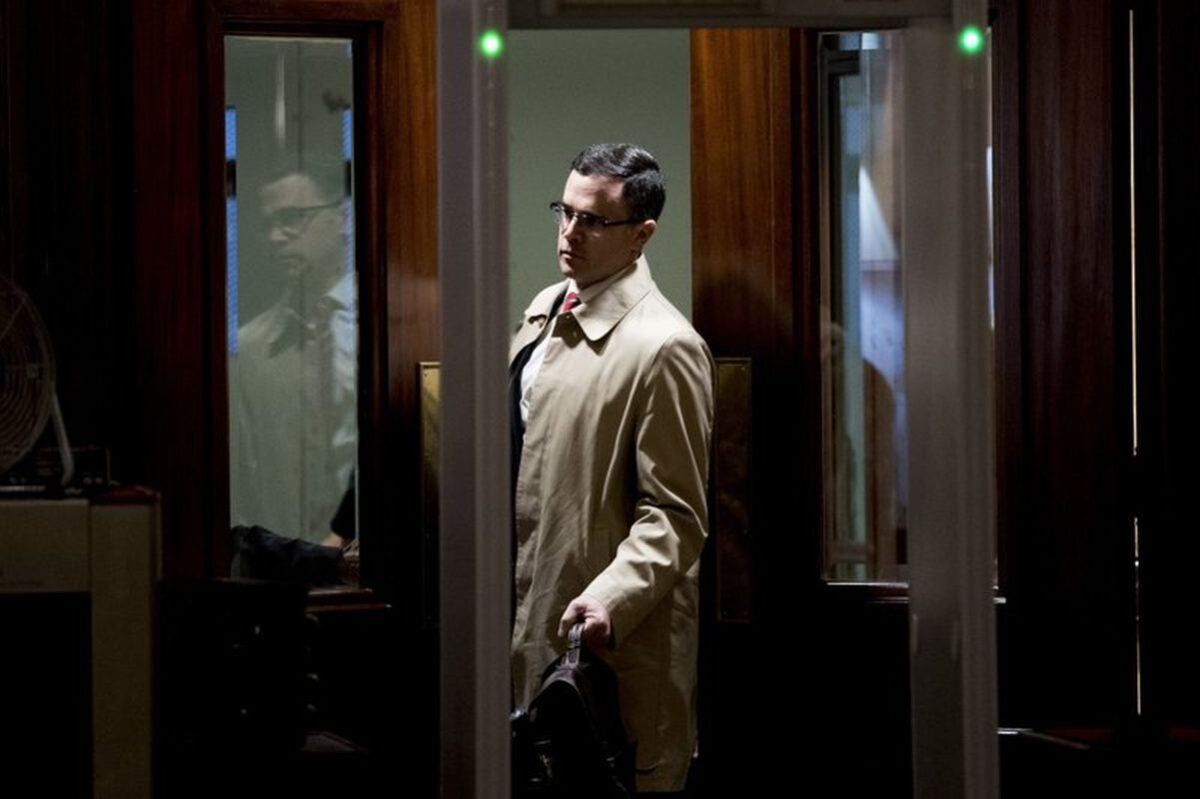 Elaborating further, he said the word "Burisma" never came up in the phone call, referring to Ukrainian energy giant Burisma Holdings. Former Vice President Joe Biden's son, Hunter, sat on the board of Burisma when his father was in office.
Biden last year bragged that in 2016 he threatened to withhold $1 billion in loan guarantees from Ukraine if the president at the time, Petro Poroshenko, didn't fire the country's top anti-corruption prosecutor, Victor Shokin, who at the time was investigating Burisma.
In the phone call, Trump asked his counterpart to look into the Bidens and also matters related to 2016 election interference. Democratic lawmakers have claimed that Trump misused his power by withholding hundreds of millions of dollars in military aid to Ukraine in exchange for investigations into Biden, who is a 2020 presidential candidate.
Morrison said that while the aid was withheld, he thought it was because of Trump's skepticism toward foreign aid in general.
His view, according to his testimony, is that Trump has a "general antipathy to foreign aid" and also had a "concern that the Ukrainians were not paying their fair share, as well as his concern [that] our aid would be misused because of the view that Ukraine has a significant corruption problem."
Morrison was asked more about the phone call.
"You were on the call. Do you remember whether the name Burisma came up on the call?" "No, I don't believe it did," he said.
The answer is significant, as a junior NSC official, Lt. Col. Alexander Vindman, testified to the House Intelligence Committee that Zelensky brought up the word "Burisma." However, Morrison said that he has the "final clearing authority" on the July 25 call transcript.
"Do you remember whether anyone suggested edits adding the word Burisma to the [memorandum of conversation]?" Morrison was asked. "I do not," he responded. Vindman testified that he suggested to edit in the word "Burisma."
But when asked about Vindman's suggestions, Morrison said he approved all of them.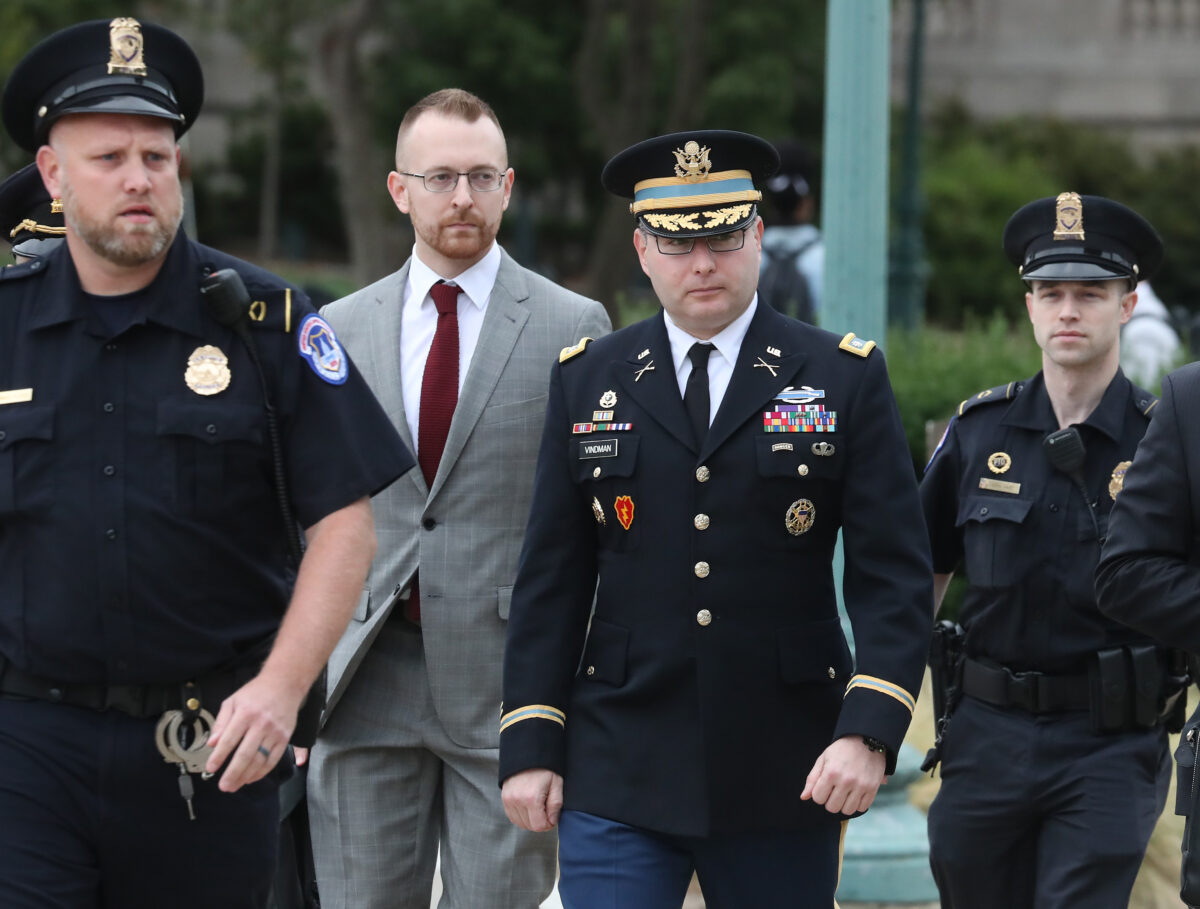 "Had I recalled or had it in my notes that was mentioned, yes, I would have agreed to the edit," he said of the word "Burisma."
Judgment?
Meanwhile, Morrison told the Intelligence Committee he questioned the judgment of Vindman and didn't tell him about other details. Other NSC officials shared Morrison's concerns.
"I had concerns about Lieutenant Colonel Vindman's judgment. Among the discussions I had with Dr. Hill in the transition [period] was our team, my team, its strengths and its weaknesses. And Fiona and others had raised concerns about Alex's judgment," Morrison recalled.
When questioned further, he responded, "I had concerns that he did not exercise appropriate judgment as to whom he would say what."
Morrison also said other NSC officials had concerns that Vindman might be leaking information to the press.
"Yes," he said when asked if someone brought concerns to him about Vindman's supposed leaks. "It was brought to my attention that some had—some of my personnel had concerns that he did [have access to things he was not supposed to see]."
He also testified that he went to NSC counsel John Eisenberg about concerns the July 25 call would be leaked.
"I was concerned about how the contents would be used in Washington's political process. I was concerned about how it could be used," he remarked. "I didn't necessarily fully understand how everybody could use it, but I was concerned that it would wind up politicizing Ukraine. I was concerned that that would, in turn, cost bipartisan support. And I was concerned about how the Ukrainians would internalize that."