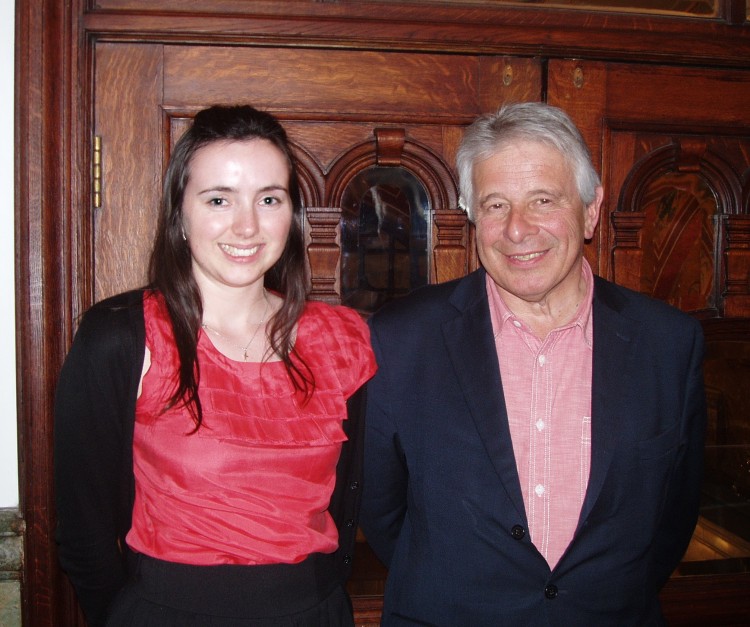 LONDON—Bob Sweet, head of shows development for the Royal Horticultural Society (RHS), was among the audience that packed the London Coliseum for the opening night of Shen Yun Performing Arts in London on April 12.
Mr. Sweet was entranced by the graceful dance displays relating to flowers.
"I think the performance is very atmospheric, I think it links very much the culture to nature. I have a great interest in plants and landscapes. I felt the backdrop and some of the dances which emulated flowers really, really worked, and I thought it was really amazing," he said.
Commenting on the distinctive nature of the performance and its depiction of traditional Chinese culture, Mr. Sweet said, "I think the cultural relationship of the dance, of the script, of the performance is something quite unique and you cant help but feel a belonging to it when you walk away from seeing the show".
While New York-based Shen Yun's connection to nature was particularly fascinating, Mr. Sweet also found that the performance worked well on a purely entertainment level.
He described it as a "fantastic performance" with a number of ingredients combining to make for a spectacular performance. 
"It is after all a show which is about entertainment and enjoyment and I think that's the spirit in which you sit and watch it. The visual effects, the sound effects, the costume effects, and the story behind it make it a really enjoyable experience."
Mr. Sweet said of the dance Lotus Leaves, "It was really colourful, really symbolic; the sort of thing I really like".
The Royal Horticultural Society is the leading gardening charity dedicated to advancing horticulture and promoting good gardening, according to its website.
Reporting by Tian Chen and Simon Miller.
Shen Yun Performing Arts, based in New York, has three touring companies that perform simultaneously around the world, with a mission to revive traditional Chinese culture. Shen Yun Performing Arts International Company will perform at The London Coliseum, April 12-15.
For more information visit ShenYunPerformingArts.org