Luo Yonghao, a famous livestreamer selling tech and home products online, withdrew from the online business after more than two years of success in Chinese e-commerce. Experts believe that the Party's political taboos have made him quit just as other influential hosts have.
Luo started his e-commerce livestreaming business in 2020, after his smartphone company Smartisan got into debt. He gained popularity from his first three-hour show in which he sold over $15.5 million in goods.
However, Luo said goodbye to his viewers on Chinese social media Weibo, on June 13, claiming he's ready to launch another business in augmented reality technology.
A Strong Livestreaming Market
The livestreaming e-commerce platform has an enthusiastic market in China.
According to Statista, a market research company, live commerce sales revenue is expected to reach 3.5 trillion yuan (about $520 billion) by the end of 2022.
The flourishing business in China is evident by Luo's online sales enabling him to repay a good chunk of his $90 million Smartisan debt.
As an entrepreneur, Luo has been an outspoken public figure for his criticism of the Party's censorship. His blog site, bulldog.cn, was one of the most liberal portals in the Chinese social platform.
Luo launched the site, popular with activists, in 2006; but the regime temporarily blocked it in 2007, and completely shut it down in 2009.
Li Yuanhua, a former professor at Beijing's Capital Normal University and current affairs analyst, believes that Luo's past experience has taught him to withdraw from the public arena at the right time.
"Today's Chinese society is atypical. Everyone is at the service of the Party. The influential ones are easily the targets of the regime's political campaign," Li told the Chinese edition of The Epoch Times on June 16.
"The regime is always wary of losing its control over any public figure," Li stated.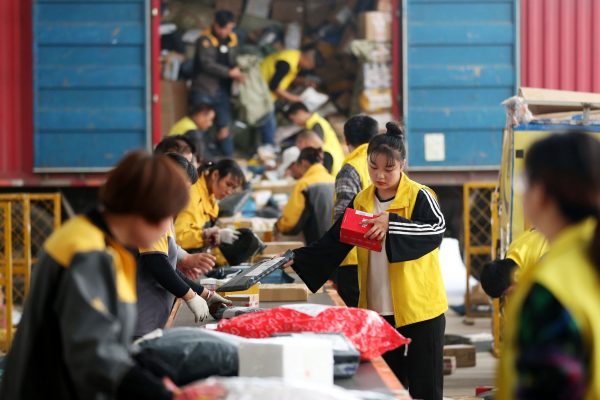 Top Influential Hosts Silenced One After Another
Luo considered himself to rank fourth among the Chinese e-commerce livestreaming sales celebrities.
The other three would be Li Jiaqi, Viya, and Xinba.
Li Jiaqi, the "lipstick king" crossed the line on the evening of June 3, which is the night before the anniversary of the Tiananmen Massacre, when the regime sent in troops and tanks to conduct the brutal suppression of the students who demanded more freedom on June 4, 1989.
The 29-year old Li, also known as Austin Li, hit a record of selling 15,000 lipsticks in five minutes in 2018.
Li and his co-host presented a slice of Viennetta ice cream cake from the British brand Wall's. The cake was garnished with Oreo cookies on the sides, and topped with a chocolate ball and a chocolate stick making it resemble the shape of a tank. Apparently, it was a sensitive image to the regime.
Li's broadcast was cut off immediately, he hasn't returned to the livestreaming platform, and his Weibo account has been inactive.
Before Austin Li, Viya won her livestreaming celebrity status on Taobao, an e-commerce app of Chinese tech company Alibaba.
Viya and Li were considered the two mountains of the Chinese e-commerce livestreaming industry.
However, in 2021 Viya was ordered to pay taxes and fines worth $210.16 million for tax evasion. Immediately, Viya vanished from livestreaming online on Taobao, Weibo, Douyin, and Kuaishou.
Analysts believe that Viya's close ties to Alibaba founder Jack Ma is the reason she was investigated for tax evasion.
The outspoken Ma got himself in trouble for criticizing the regime's financial regulations in 2020. Since then, Beijing has used various fines and investigations, including a $2.8 billion antitrust fine, and the shelving of Ant Group's IPO, to deal with Ma.
Analyst Li Yuanhua believes that what happened to Viya was a typical political issue exploited by the regime in the guise of an economic cause.
He said, "Tax evasion is always an easy excuse. We should ask what the taxation department was doing all those years."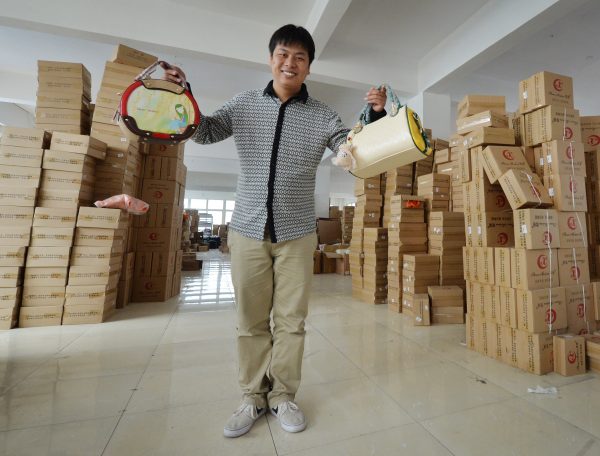 Likewise, Xinba was a sales king on Kuaishou. On Sept. 26, 2019, he made a record by selling over 156,000 orders of sea duck eggs in just 10 minutes, amounting to $500,000 in sales of a single product.
In 2020, Xinba violated the CCP's political taboo during his livestreaming of a brand the regime is proud of, Huawei's X10 Max mobile phone.
He criticized Huawei subsidiary Honor for not offering a pair of free earbuds to his customers.
Some of the Chinese customers responded that when Trump blocked Huawei in the international arena, Xinba was the only person who dared to block Huawei in China.
Consequently, Xinba's complaint caused the authorities to investigate the other products he promoted, and resulted in the suspension of his livestreaming.
Conflict Between the Communist Regime and the Rich
Activist Dong Guangping told the Chinese edition of The Epoch Times that the regime's cyberspace administration strictly controls and supervises the e-commerce celebrities and their platforms, apps, and publicity.
"There's a fundamental conflict between the Chinese Communist Party (CCP) and the rich and wealthy," Dong said, referring to the fact that when people get rich, it's a threat to the interests of the Party.
"The CCP is a gang that aims at money," he said.
Fang Xiao and Luo Ya contributed to this report.