White House national climate adviser Gina McCarthy is leaving her position, the White House said Friday as it also confirmed reports that former Hillary Clinton campaign manager John Podesta is joining the Biden administration.
"Gina is indeed leaving us," White House press secretary Karine Jean-Pierre said at a briefing Friday in response to questions about McCarthy's departure. "She, as you know, has been a leader in what we have seen as one of the largest investment in dealing" with the climate, Jean-Pierre said.
It's not clear why McCarthy is leaving the White House. She has not issued a public comment about leaving.
At the same time, President Joe Biden said in a statement that Podesta, whose emails were leaked by WikiLeaks ahead of the 2016 election and contained controversial material, will be joining the administration to serve as a senior advisor on "clean energy innovation and implementation."
Podesta served as the White House chief of staff under President Bill Clinton and was also a senior Obama administration official before he became Clinton's campaign manager. Podesta was most recently at the left-wing Center for American Progress think tank, which he founded.
"We are fortunate that John Podesta will lead our continued innovation and implementation," Biden said in a statement on Friday. "His deep roots in climate and clean energy policy and his experience at senior levels of government mean we can truly hit the ground running to take advantage of the massive clean energy opportunity in front of us."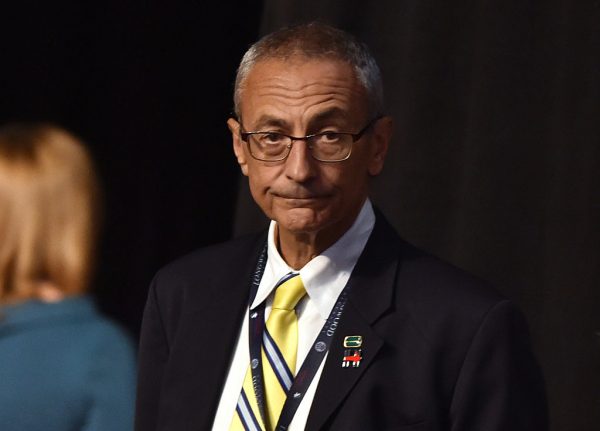 Podesta was tapped to "oversee implementation of the Inflation Reduction Act's expansive clean energy and climate provisions and will chair the President's National Climate Task Force in support of this effort," the White House said.
Podesta will not replace McCarthy. Her former deputy, Ali Zaidi, was named to be the White House's national climate advisor, said Biden in a statement.
"I am immensely grateful for Gina's service, and I am proud to announce the promotion of Ali to National Climate Advisor," Biden's statement continued. "Gina has been an invaluable member of my senior staff since day 1 of the Administration, and I wish her the best as she moves forward."
McCarthy, 68, previously served as head of the Environmental Protection Agency in the Obama administration and was CEO of the Natural Resources Defense Council.
Zaidi worked in the Obama administration for years and later served as deputy secretary for energy and environment and chair of climate policy and finance for the state of New York.
McCarthy has been the U.S.-focused counterpart to John Kerry, who Biden appointed as his special international climate envoy.
Her departure comes just weeks after Congress passed a $430 billion package of policies, including some targeting the climate, dubbed the "Inflation Reduction Act." Biden signed the measure into law in August after months of uncertainty and negotiations.
Reuters contributed to this report.