A top Centers for Disease Control and Prevention (CDC) official said it is preparing for the new coronavirus, officially known as COVID-19, to take "a foothold" inside the United States.
"At some point, we are likely to see community spread in the U.S. or in other countries," Dr. Nancy Messonnier, the head of the CDC's National Center for Immunization and Respiratory Diseases, told reporters during a conference call. "This will trigger a change in our response strategy."
The CDC, she added, is taking steps to prevent the spread of COVID-19 and prepare for a domestic outbreak, noting that while most of the cases of the virus are in mainland China, there will come a time when it begins to spread more in the United States.
"The goal of the measures we have taken to date are to slow the introduction and impact of this disease in the United States, but at some point we are likely to see community spread in the U.S. or other countries and this will trigger a change in our response strategy," the official said.
If and when it spreads more in the United States, all levels of the government and different federal agencies should work in tandem to curb the threat, according to Messonnier. Officials need to ensure there are enough medical supplies, including face masks, to prevent the spread, she continued.
But as of now, Messonnier said the CDC doesn't recommend the general public to use masks as COVID-19 "is not spreading in the community."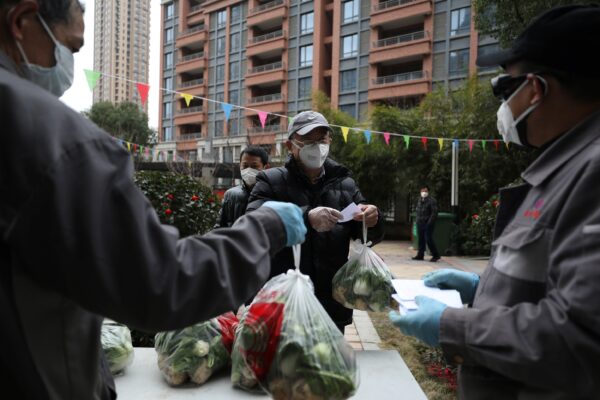 The CDC, so far, has confirmed 13 cases of the virus in the United States, with seven in California, two in Illinois, one in Washington state, one in Arizona, one in Wisconsin, and one in Massachusetts. Almost all of the patients are people who recently traveled to virus epicenter Wuhan, China, although two cases in California and Illinois were confirmed to have involved person-to-person transmission.
Outside of China, where dozens of cities have been placed on lockdown, the most cases have been confirmed off the coast of Japan on cruise ship Diamond Princess. Japanese health authorities said more than 170 people have been infected with the disease after an elderly Hong Kong man is believed to have initially spread it.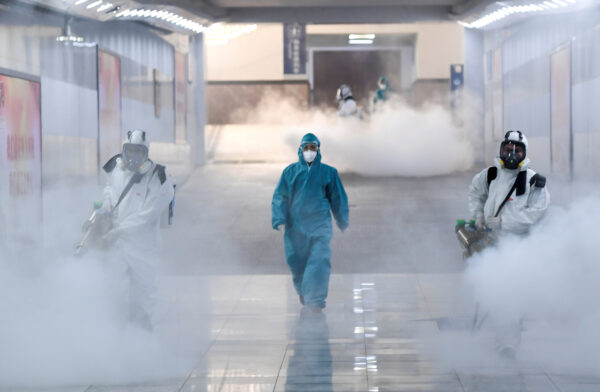 Tens of thousands of people are believed to have been sickened by the virus in China, although netizens and activists have accused the Chinese Communist Party of not reporting the full scope and engaging in draconian measures to censor human rights abuses.
Some inside China have expressed public outrage following the death of Li Wenliang, the Chinese doctor who was reprimanded by Wuhan police after he tried to warn about the virus before he was diagnosed with COVID-19 himself. A prisoner of conscience who practices traditional meditation Falun Gong was also arrested, tortured before losing consciousness, and later sent to a virus quarantine, according to a report, which added that CCP officials did so in order to cover their abuse.
The World Health Organization (WHO) announced it would send a team to China to study COVID-19, national security advisor Robert O'Brien said no U.S. experts are being included.
"That team does not include American doctors," he said during a talk in Washington. "We have offered the Chinese the opportunity to have American doctors from CDC and NIH and other experts. That offer has not been accepted at this point."
Zachary Stieber contributed to this report.