The thought of closing his McDonald's restaurant for needed renovations worried owner Tony Philiou.
There was, of course, the loss of three months of revenue to consider. More troubling, though, was the absence of income for his 85 employees.
Then one night, Philiou woke at 2:30 a.m. with a sudden realization.
"I've got to pay everybody through the process!" he said, sitting up in bed.
Philiou knew what it was like to count on a paycheck working in fast food. He'd started at the store 60 years earlier slicing cheese for 90 cents an hour.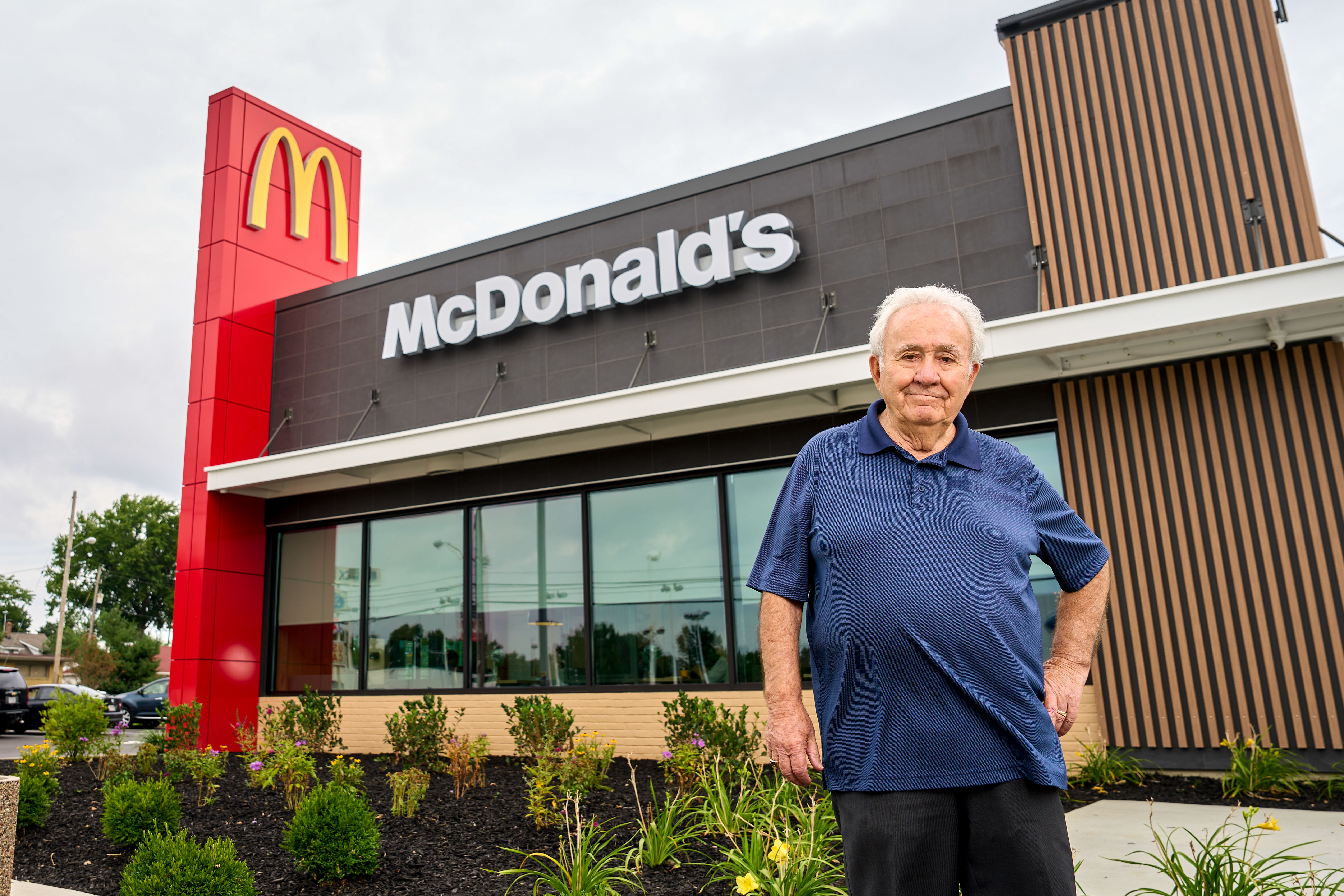 "I've been in their shoes," the 90-year-old owner of the eatery in Mayfield Heights, Ohio, told The Epoch Times.
"To not know how they could pay their bills without a check, and apply for unemployment, particularly for young kids, it was going to be a horrendous process."
So instead of delivering heartbreaking news to his team of faithful employees, he announced they would all stay on the payroll during the closure.
Even those who permanently moved out of state during their time off received checks for the entire time.
"Needless to say, there was a lot of joy when they heard that nobody was going to lose a penny," Philiou said.
The restaurant closed on March 29 for a complete remodel.
On July 6, the newly updated space was unveiled, featuring upgrades of the latest of everything that is "the best of the best," Philiou says proudly.
"They are updates that we're looking forward to using for a long time."
As for the cost of the remodel, Philiou declined to discuss numbers.
"But I feel optimistic," he said. "We're going to sell a lot of cheeseburgers" to pay for it.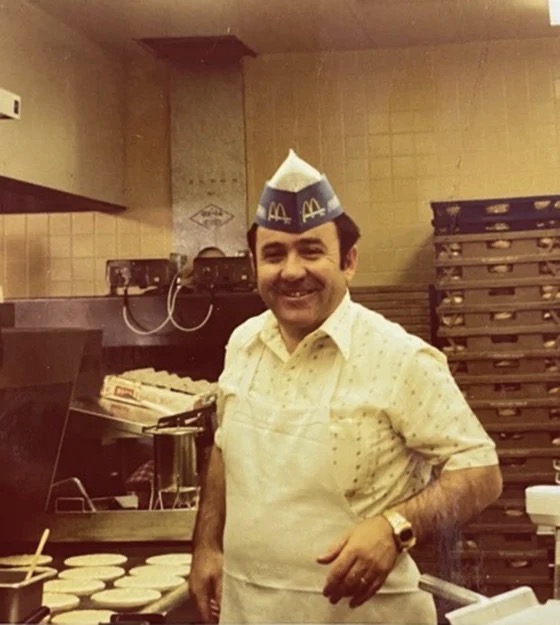 Philiou began as a part-timer at the restaurant in 1962. After five years of working two jobs, he signed on full-time at McDonald's and began moving up the ranks in management.
Years later, he bought the store. This year he celebrated his 60th anniversary of working for the company.
Employees enjoy using the gleaming new kitchen equipment and technological upgrades for ordering, he said. But more than that, the investment in their workplace has given them a sense of security in their jobs, he added.
Philiou says he prioritizes the interests of those who work for him because "a businessperson can't succeed without employees."
But his thoughtfulness seems to be much more than a calculated business strategy. Philiou has developed a reputation for being unusually generous and kind.
In 2014, he awarded a 37-year veteran of his team with an all-expenses-paid cruise vacation.
But even newer employees received the special blessing this time.
Chantee McMillan, a full-time college student who has worked for the restaurant for three years, said she was incredibly grateful for her boss' generosity.
The restaurant closed just as she was preparing to begin semester finals. Not worrying about having to find another job while studying for exams brought tremendous relief.
Although she was stunned to hear of his extraordinary gesture for the whole crew, she wasn't entirely surprised. Knowing his reputation, she had figured he would help them in some way.
"I thought he would maybe let us go to another one of the stores and work there for a little, while ours was being rebuilt. But I did not know that he was going to just say, 'You guys can be at home, and I'll take care of it.'
"He tells us all the time that he knows how we feel. He knew that people would be worried about where the next meal would come from because we were closed.
"He is absolutely amazing to work for," McMillan said. "He cares about us. If he can even tell something's wrong, he has a conversation with us, and you know, makes sure everything's OK."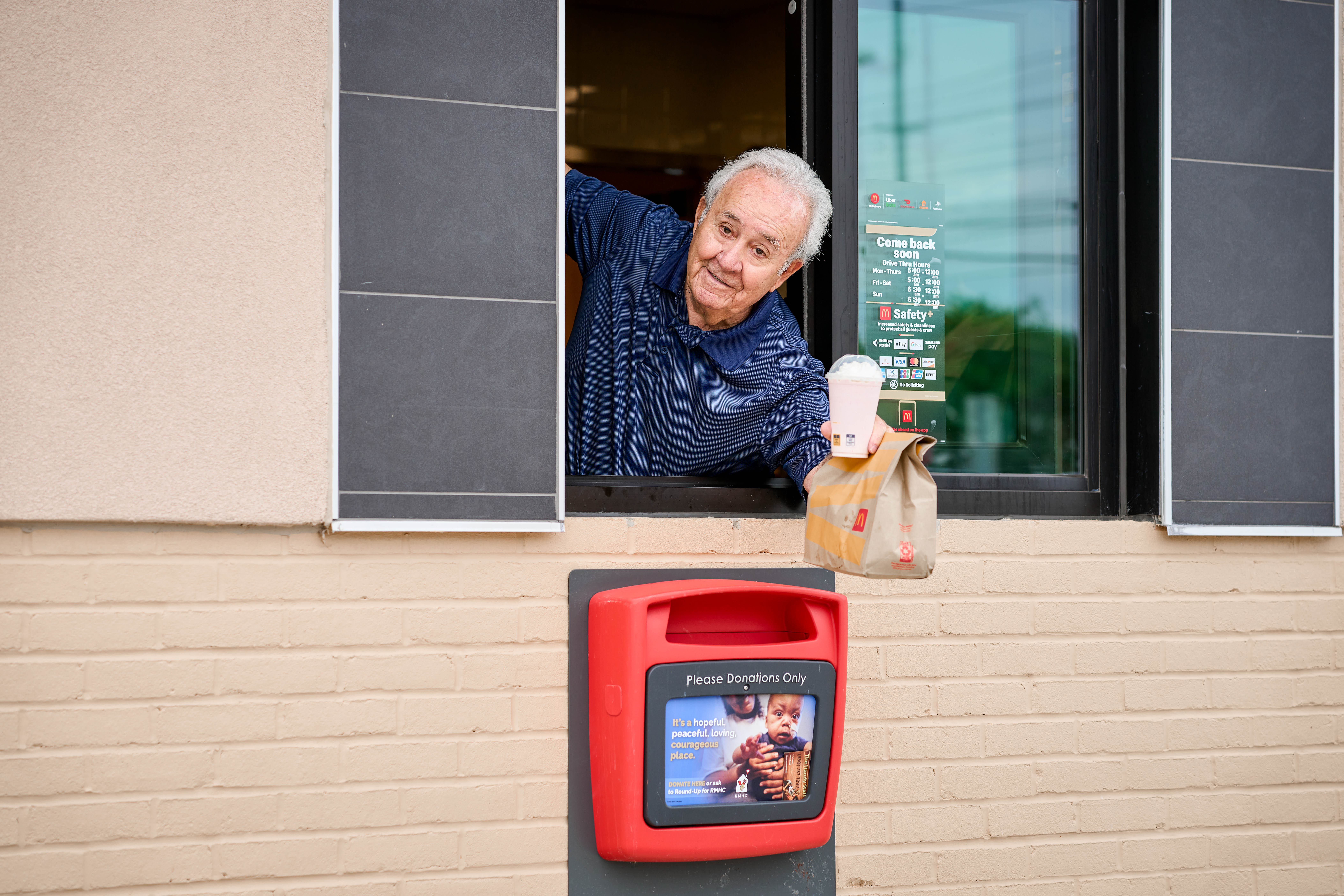 Philiou said he loves to employ high-school students. He aims to give them opportunities to develop valuable career and life skills they might not learn elsewhere.
These jobs impact the students' lives in ways that make positive changes for the entire community, he says.
"I figure, the more I can do for the school district, the stronger it will be. And if you have a good school district, you have a good community."
Philiou treasures evidence of the impact his management style makes.
He shared a 10-paragraph letter he received from a former employee, Alex, who worked for him about 30 years ago when in high school.
In the letter, Alex describes how, as a 14-year-old Russian immigrant being raised by a single mom, his work at Philiou's establishment gave him "more than just a paycheck."
"I was making people happy while getting an education," Alex wrote in the letter to his old boss.
He praised Philiou's example of leadership, having high standards and expectations in everything, but being willing to lead by example and do dirty or arduous jobs himself.
"I also remember that you were always well-dressed," Alex wrote. "But that never stopped you from picking up trash, tending the fryers, showing someone how to sweep, or doing any of the work. It was clear every detail was important to you, and that permeated down."
He ended the letter by thanking Philiou for setting him up for success.
"I know you moved here from another country and achieved success by working hard," Philiou's protege wrote. "Thank you for helping me to do the same."
Philiou immigrated to the United States from Greece in 1947 at 15. And when the United States fought in the Korean War, he told himself, "This country has done a tremendous amount of good things for me and my family."
"So I decided to enlist in the Army and do what needed to be done," he said.
After that, he briefly returned to Greece to marry his wife. They're now celebrating 68 years of marriage.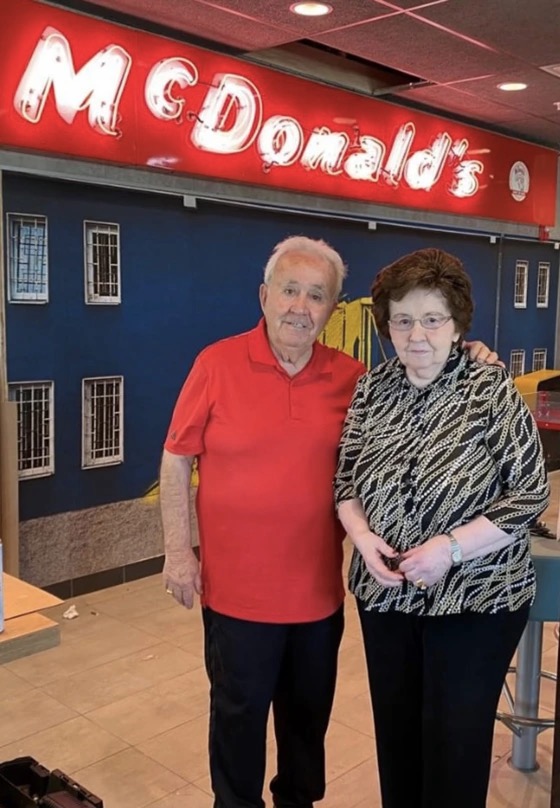 Back in the United States as a newly married man, he worked at the TRW valve division factory, and took on an additional job at the new McDonald's near his home, eventually purchasing it.
"I've managed to have the American dream, and I'm thankful for this country, and I'm thankful for what it has provided for me," Philiou says in his brisk Greek accent.
"I'm also thankful for McDonald's. After a while, I realized that I belong there."
Though he doesn't oversee all day-to-day operations, Philiou remains active at his restaurant daily when he's in town.
"I'm 90, and I don't feel it," he said. "I do have some limitations. But I manage to be productive. If I spend two, three, or four hours there, I make sure that when I leave, I've accomplished something."
He methodically maintains a daily routine. First, he circles the restaurant in his car, inspecting the outside of the building.
Then he strides into the building, greeting customers and employees and looking for jobs that need handling.
"I continue to be involved in any way they need me to be involved."
Even on trips to his second home in Florida, his employees and beloved store remain on his mind. And, he admits, he lets them know, calling to check in "two, three, four times a day."