A top aide to Ukrainian President Volodymyr Zelensky was targeted by a volley of gunfire on Sept. 22 during an apparent assassination attempt, according to authorities.
A statement released by national police confirmed that more than 10 bullets were fired at the vehicle of Serhiy Shefir at about 10 a.m. near the village of Lesnyky, located just outside of the Ukrainian capital of Kyiv.
The 57-year-old senior official survived the heavy gunfire unscathed, although police said the driver of the vehicle had been wounded. Shefir is a long-time friend of and the first assistant to Zelensky.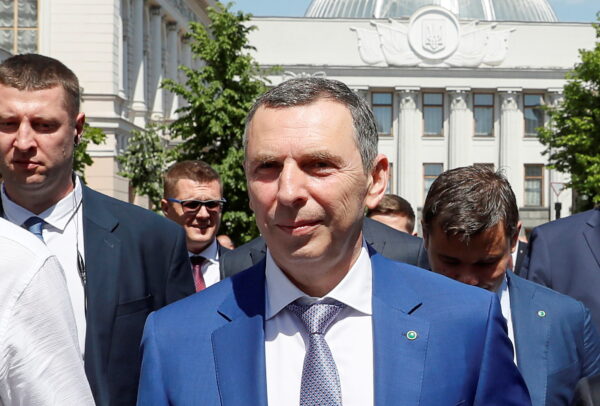 Shefir said during a joint news briefing with police and Interior Minister Denys Monastyrsky that he believes the attack against him was designed to scare the Ukrainian leadership.
"I have not conducted any cases that would have caused aggression. I think this is intimidation," Shefir said, adding that he's confident the incident "won't frighten the president."
Zelensky, who's currently in New York for the U.N. General Assembly, has been informed of the attack, but said he doesn't know who was responsible for it.
"I don't know yet who stood behind this," Zelensky said. "Sending me a message by shooting my friend is weakness."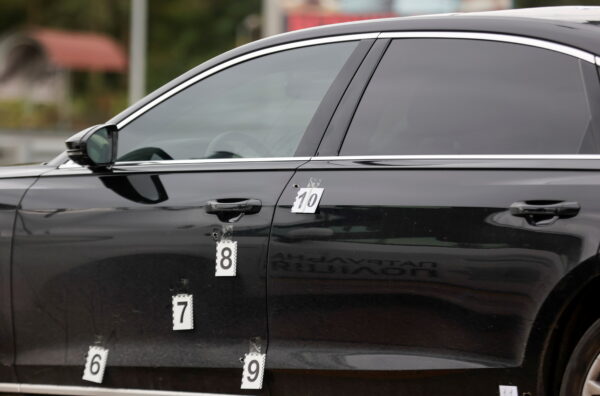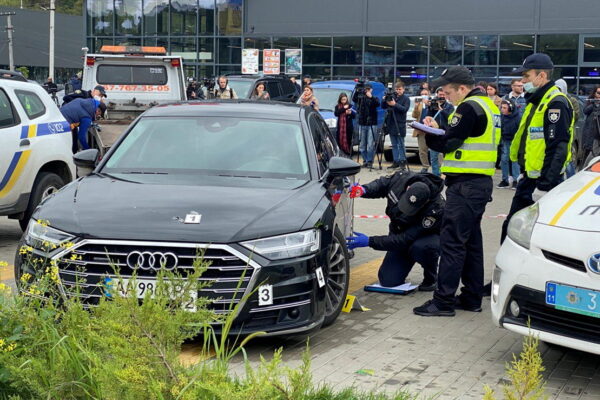 Ukrainian Prosecutor-General Iryna Venediktova wrote on Facebook that 7.62 mm automatic weaponry was used in the apparent assassination attempt and that she also believes the criminal intentions were "serious."
According to a local television station, at least 19 bullet holes could be seen on the driver's side of the car.
An investigation of suspicion of premeditated murder is underway, police said. Zelensky told Ukrainian news agency Ukrinform that the "response will be strong."
Zelensky came to power on a promise to take on the country's oligarchs and fight corruption, and Mykhailo Podolyak, one of his advisers, said the assassination attempt could be a result of the campaign against the oligarchs.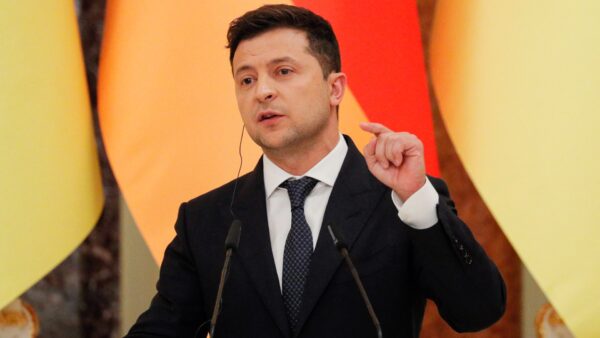 "This open, deliberate, and extremely violent assault with automatic weapons cannot be qualified any differently than as an attempted killing of a key team member," Podolyak told Reuters.
"We, of course, associate this attack with an aggressive and even militant campaign against the active policy of the head of state," Interfax Ukraine quoted Podolyak as saying.
Parliament is due to debate this week a presidential law aimed at reducing the influence of oligarchs in Ukrainian society.
Reuters contributed to this report.
From NTD News