Tomnod is a campaign that invites people to pore over satellite images from the area where the missing Malaysian Airlines flight may have crashed. 
Over 115,000 people have searched over the maps over 14 million times, according to Tomnod. At one point its servers crashed because so many people were logging on.
The website has people tag the images they're looking at if they see anything that could be a clue. 
People are posting some of the images they believe have clues in them on Twitter.
The missing flight, MH370, was last heard from early Saturday as it was on its way from Kuala Lumpur, Malaysia to Beijing, China.
It is believed to have crashed into the sea between Malaysia and Vietnam although some accounts say that it turned around mid-flight and went west past the airport it originally took off from.
A number of conspiracy theories have arisen after the sudden vanishing such as the plane was turned practically invisible with cutting edge technology. 
A huge search involving many countries in the area continues as family members of those on board hope for something to turn up soon.

An image from Tomnod that provides a possible clue for the MH370 disappearance. (Twitter/Jeunou)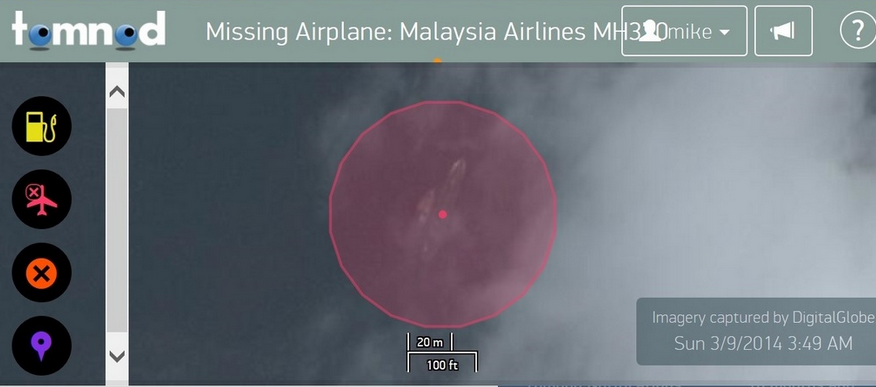 An image from Tomnod that provides a possible clue for the MH370 disappearance. (Twitter/ColinCullis)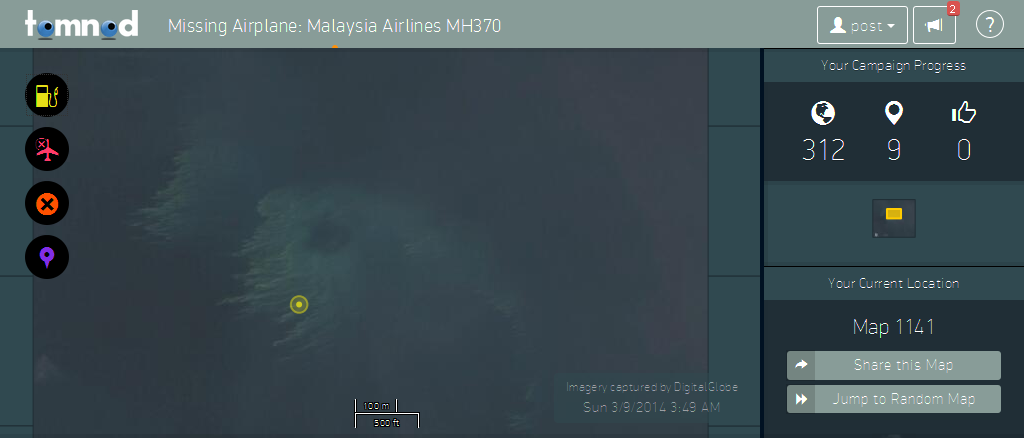 An oil slick spotted in the sea through Tomnod. A slick spotted on the website was checked out by officials who determined that it wasn't related to the crash. (Twitter/m_bauerinfo)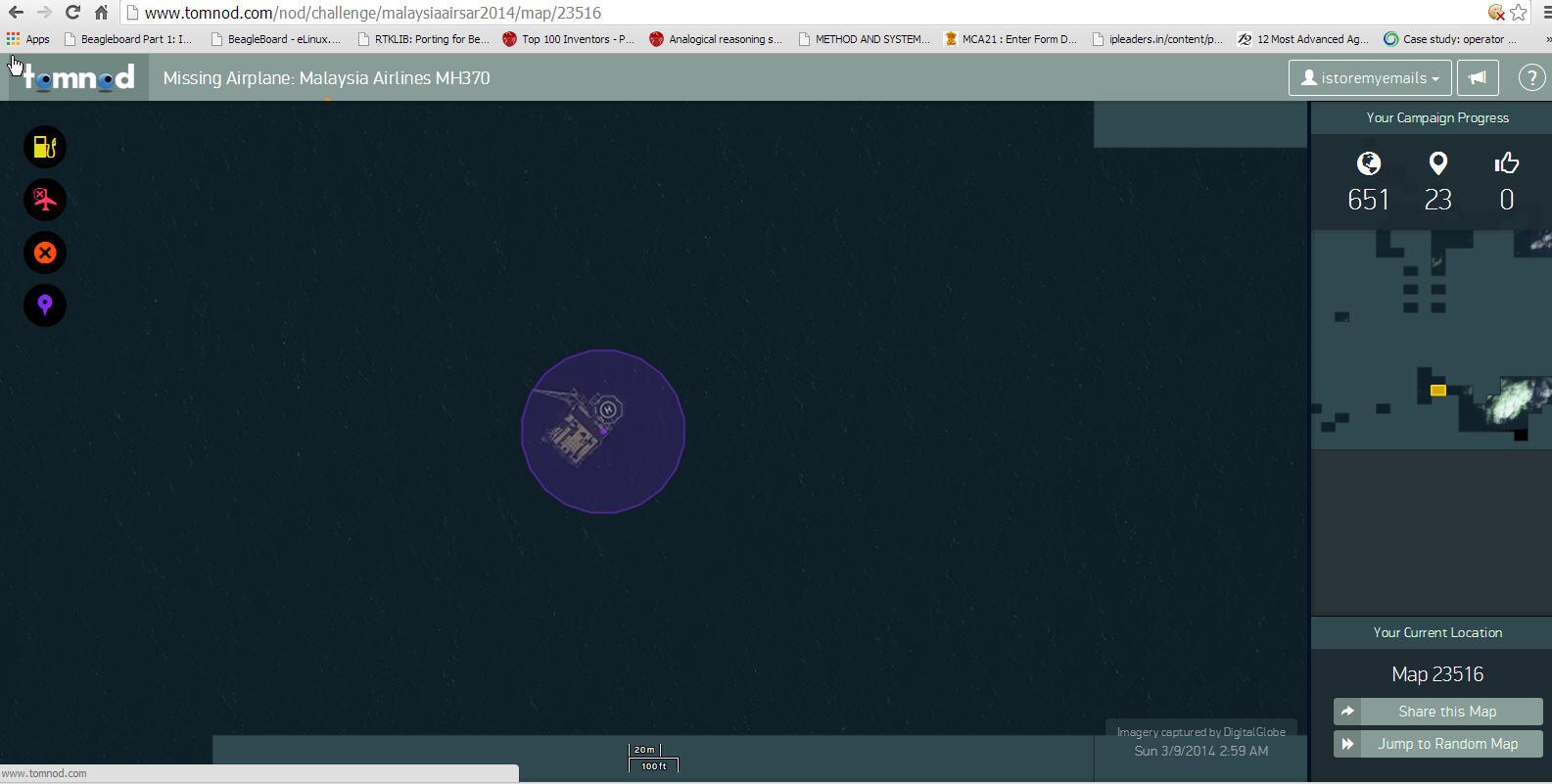 An oil rig spotted through the images. (Twitter/Redfish18)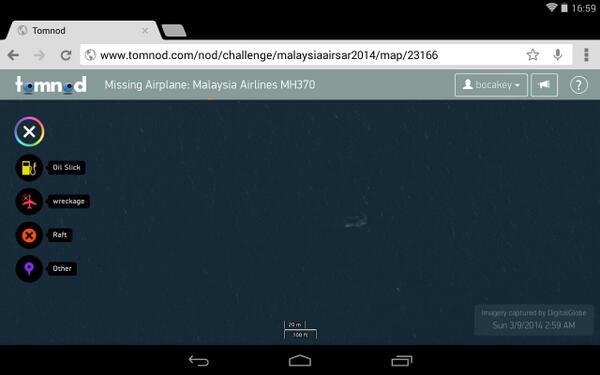 One Twitter user said they found something on Tomnod and tagged it even though it was probably just a wave. (Twitter/Anfield_Mizfit)

Beachgoers walk past a sand sculpture made by Indian sand artist Sudersan Pattnaik with a message of prayers for the missing Malaysian Airlines flight MH370. (AFP/Getty Images)

Malaysia Airlines staff arrange organise relatives of passengers onboard Malaysia Airlines flight MH370 as they line up to receive a special condolence payment. (Feng Li/Getty Images)

An Indonesian National Search and Rescue Agency boat patrols the Malacca Strait off Aceh province located in the area of northern Sumatra island. (STR/AFP/Getty Images)

A Vietnam Coast Guard sea plane takes off from an airport in Phu Quoc island for a search flight on the southern sea off Phu Quoc island on March 12, 2014. (AFP/Getty Images)

A member of the Indonesian Air Force at Medan city military base inspects the Indonesian military search operation for the missing Malaysian Airlines flight MH370. (ATAR/AFP/Getty Images)