Tom Dempsey, a longtime NFL kicker, died at the age of 73 due to complications from COVID-19, according to his family and a statement from the New Orleans Saints.
His family confirmed his death to the New Orleans Times-Picayune over the weekend. Dempsey, who had set the longest field goal record until it was broken a few years ago, had been battling dementia and Alzheimer's disease at a senior living facility in New Orleans, a city that has been especially hard-hit by the Chinese Communist Party (CCP) virus.
More than 50 residents of the facility contracted the coronavirus, which causes COVID-19, officials told the paper.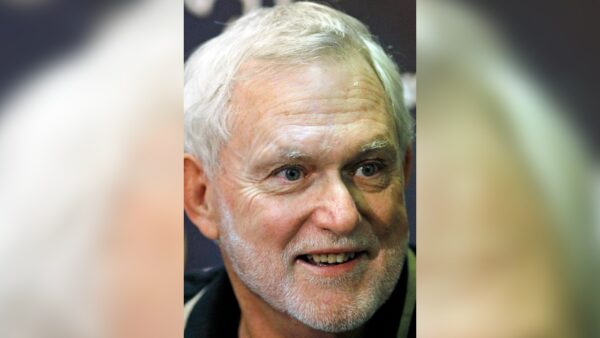 Dempsey, a kicker for the New Orleans Saints, made a 63-yard field goal New Orleans' Tulane Stadium to beat the Detroit Lions 19-17 in 1970. That record was held for about 28 years until Denver Broncos' Jason Elam kicked a 63-yard field goal in 1998. The record was broken by Broncos' Matt Prater, who kicked a 64-yard field goal in 2013.
"I don't believe this" said a color commentator who was covering the 1970 Saints game where Dempsey kicked the legendary field goal, according to Sports Illustrated. "It's good! I don't believe it. The field goal attempt was good! From 63 yards away—it's incredible! Tulane Stadium has gone wild!"
Tom Dempsey's historic 63-yard field goal on Nov. 8, 1970 pic.twitter.com/UcZNBoOw9t

— New Orleans Saints (@Saints) April 5, 2020
After his stint with the Saints, he played for the Philadelphia Eagles, Los Angeles Rams, Houston Oilers, and Buffalo Bills during his 11-year career.
The Saints' owner, Gayle Benson, issued a statement on Sunday morning.
"Our thoughts and prayers are extended to Carlene and the entire Dempsey family on the passing of their dear Tom," she wrote. "The New Orleans Saints family is deeply saddened and heartbroken at this most difficult time. Tom's life spoke directly to the power of the human spirit and exemplified his resolute determination to not allow setbacks to impede following his dreams and aspirations. He exemplified the same fight and fortitude in recent years as he battled valiantly against illnesses but never wavered and kept his trademark sense of humor. He holds a special place in the hearts and minds of the Saints family."
He is survived by his wife, three children, and three grandchildren.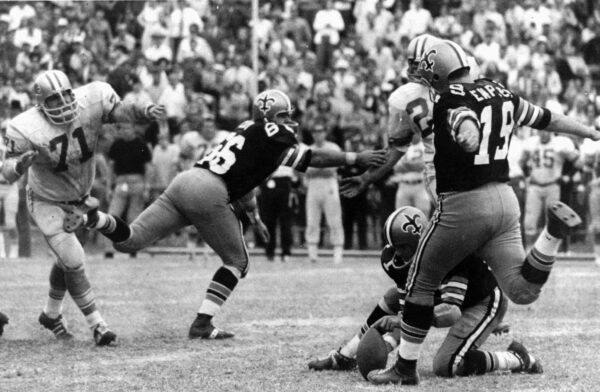 Dempsey, who was born without toes on his right foot, was inducted into the American Football Association's Semi Pro Football Hall of Fame and New Orleans Saints Hall of Fame.
The Epoch Times refers to the novel coronavirus, which causes the disease COVID-19, as the CCP virus because the Chinese Communist Party's coverup and mismanagement allowed the virus to spread throughout China before it was transmitted worldwide.