Tom Brady, the New England Patriots quarterback, is set to lose about $5 million in performance incentives for the 2018 season.
Spotrac reported that Brady was slated to receive $1 million for finishing in the top five in the league in each of passer rating, completion percentage, yards per attempt, touchdown passes, and passing yards.
The 41-year-old quarterback, however, didn't achieve any of that during the 2018-2019 season.
Brady was seventh in passing yards with 4,355, according to the New York Post. He also finished 10th in touchdown passes but was outside the top 10 around the NFL in the other categories that were listed.
Brady still earned his 10th straight Pro Bowl selection, according to the Post. He also led the Patriots to an AFC East title and the second seed in the conference. The Patriots finished 11-5.
But still, Brady is set to make $15 million this season after 19 years in the NFL, reported Business Insider.
Some have noted the Patriots lack talent at the wide receiver position this season. "His opportunities had been scarce since the introduction of Josh Gordon and the return of Julian Edelman. But Week 17 gave a small taste of what [Phillip] Dorsett can do as one of the top targeted receivers in New England's offense," says Patriots Wire.
"Whenever he's been called on, he's come in and made plays. Whenever the ball is in his hands, he's dangerous. He's great running with the ball. He's a really crisp route-runner. He can play all the positions and just so impressed with how he's handled everything this year. I really love playing with Phil. He's done a great job for us," Brady said of Dorsett.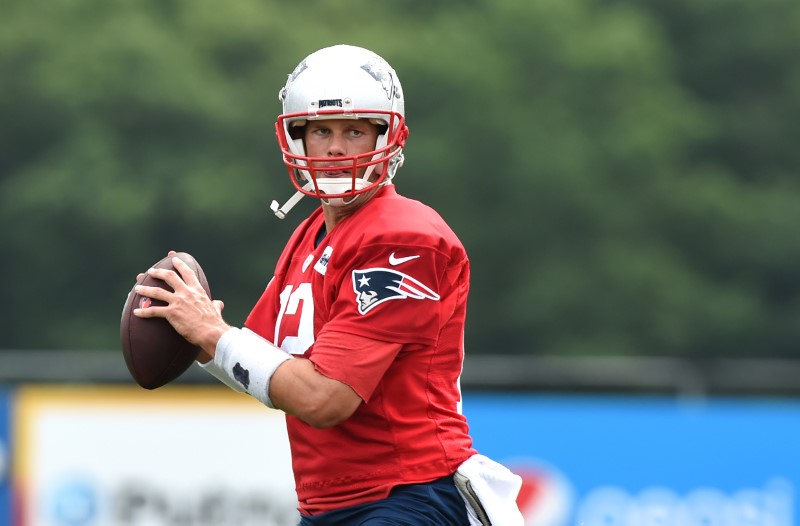 Will He Play in 2019?
Last week Brady repeated his intention to play in 2019.
"I absolutely believe I will. I know I've talked about it for a long time: I have goals to not only play next year but beyond that," Brady said, according to ESPN. "I'm going to try to do it as best I possibly can. I'm going to give it everything I have, like I always have."
He added: "It will certainly be a challenge. I don't take any of these things for granted, but I hope I can keep playing, and I hope I can keep playing at a championship level."
Brady also discussed the role football has in his life.
"I've been able to be in a career for 19 years that I love," he said. "I wake up every day excited to go to work. I wake up every day fulfilled with what I'm doing. I don't think there's any greater gift in my life than to have that."
"Along with that has come a lot of other very cool opportunities, but in my heart and soul, I love playing the sport of football, and it's brought me so much joy in my life. It tests you in so many ways. I've been dealing with it for a long time. There's anxiousness and nerves, and joy and happiness. There's disappointment and frustration. The emotions run the gamut. But if you can stay and build your mental toughness, it's just been incredibly rewarding. I'm a very, very lucky man."