Two people in Washington, Indiana, were arrested after two toddlers were discovered inside an "extremely dirty and cold" home, according to local reports.
A Department of Child Services (DCS) worker was contacted on Dec. 7 about two toddlers who were inside a house that was described as being unsuitable for children.
The worker went to the house in the southern Indiana town, but she said the occupants would not allow her inside the premises, Fox59 reported.
Police officers were then contacted by DCS, who responded to the scene and knocked on the door.
Toddlers found inside Indiana home "soaked in urine" with "purple feet" because they were so cold, court docs say https://t.co/lDRZierq7z pic.twitter.com/GB8muDFSku

— FOX59 News (@FOX59) January 3, 2019
Travis Criswell, 27, opened the door, and officers noticed a strong "burnt marijuana" smell emitting from the home. Officers asked Criswell about children in the home, and he confirmed there were children inside.
A 2-year-old boy and a 3-year-old girl were spotted with their mother, Brittnie Morford, 27, according to the Fox affiliate report.
The two toddlers were described as being "very dirty and seemed to be very cold," according to court documents obtained by the news outlet. They were also apparently "soaked from head to toe in urine," officials said.
WTHI-TV reported that the children's feet appeared purple due to the house's temperature.
There were also "multiple injuries on each child" before they were taken to Daviess Community Hospital for an examination. A doctor said the 2-year-old had second-degree burns, but the report didn't elaborate on how.
Morford and Criswell were arrested and charged with two counts of neglect of a dependent resulting in serious bodily injury. They were also charged with neglect of a dependent.
The two were both being held in the Daviess County Security Center on $25,000 bond, WBIW reported.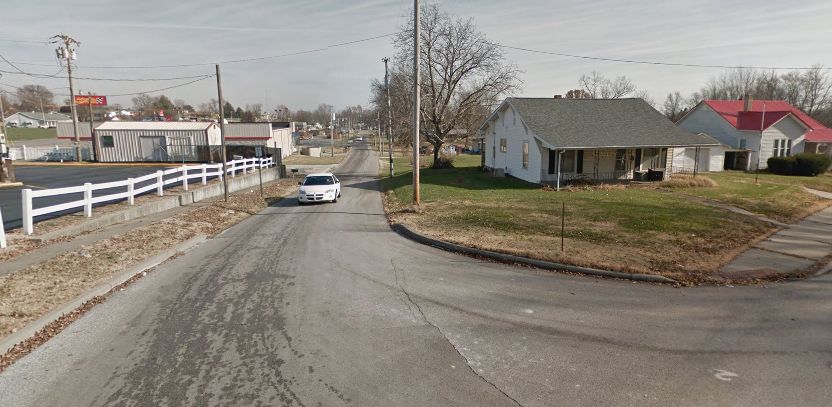 One of The Nation's Most Serious Concerns'
According to a report published by the U.S. Department of Health & Human Services (pdf), around 3.5 million children in 2016 were the subjects of at least one maltreatment report to authorities.
"Child abuse is one of the nation's most serious concerns," the authors of the report wrote.
About 17 percent of those reports were substantiated, and the department said that there were an estimated 676,000 victims of child abuse and neglect. That amounts to 9.1 victims per 1,000 children.
Children in their first year of life had the highest rate of victimization at 24.8 per 1,000 children, the report said.
About three-fourths of the cases were neglect, and about 18 percent were physical abuse. Some children suffered from multiple forms of maltreatment, the HHS said.
Four-fifths of the child abusers were between the ages of 18 and 44 and more than half were women, the report stated.