A mother helplessly watched her toddler disappear behind the rubber curtain on a luggage conveyor at an Atlanta airport, before he was plucked off the belt about five minutes later by staff, with a broken hand.
The boy's journey was caught on video footage as he made his way through the twists, turns, and chutes of the automated baggage system on July 22 at Hartsfield-Jackson International Airport.
His mother, Edith Vega told WSBV she was printing a boarding pass near the belt and had put her 2-year-old son Lorenzo down for a moment. By the time she looked up, he was already on the conveyor.
"When I tried to go after him, it was the end of the machine," Edith Vega said. "He just went a long ride away. I couldn't even catch up."
Video footage shows her catching the attention of the staff.
"I wanted to jump in and try to go get him, but they didn't allow me," Vega told WSBV. "I was just freaking out, and I'm, like, 'Oh my goodness, I hope he's OK. I hope he's just enjoying the ride.'"
According to Vega, his right hand was fractured.
An earlier police report cited by media said that he sustained severe injuries during his 5-minute ride.
It is unclear how he sustained his injury.
The airport confirmed the incident in a statement via email, saying that the child had accessed the automated baggage screening conveyor via the Spirit Airlines counter.
Spirit Airlines said in a statement that "an unattended child passed by a section of our ticket counter that was not staffed or open at the time."
"The child was able to access the rear baggage area via a bag belt and sustained some injuries," said an airline spokesperson via email. "We are currently working with TSA and airport officials to ensure all protocol was followed. We wish the child the best in their recovery."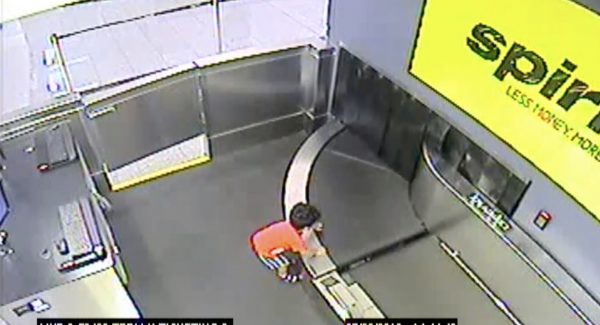 Footage released by the airport from 6 different cameras shows the boy, wearing an orange shirt walk through an unattended ticket counter. He clambers onto the belt and is carried briefly along before getting momentarily stuck on the curtained doorway.
A large yellow and black bag then sweeps him through the curtain, about 10 seconds before his mother appears in the shot, gesturing to a member of staff who is behind the counter.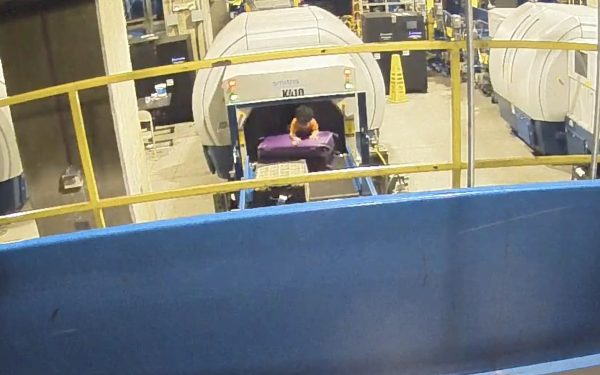 Inside the system, the boy heads towards a scanner, trying in vain to clamber back over suitcases before the conveyor carries him into the tunnel.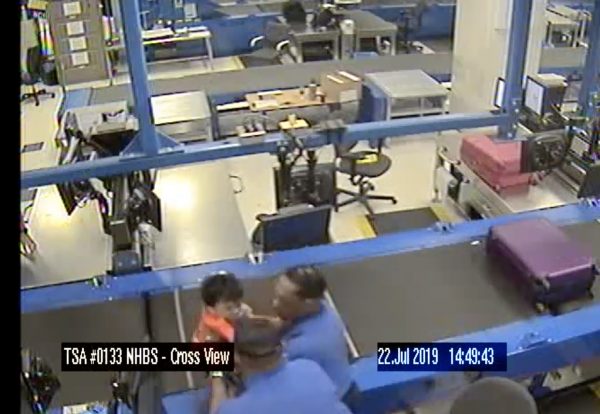 When he finally descends into a room with staff, they rush over and lift him from the conveyor.