A Detroit-area toddler died after a car's power window closed on her head as her father was sleeping just feet away from her.
Relatives of Kierre Allen, 2, said the incident took place in front of their family's home on Winthrop Street near Grand River Avenue on Detroit's west side, WXYZ reported.
The girl was in a 2005 Mazda sedan with her father, and the vehicle was parked in the driveway, said relatives.
Her father fell asleep. When he woke up, he found her lifeless body, the report said.

Relatives told the station that it seemed as if the power window activated. The girl's body was partially out the window when it closed.
Meanwhile, Detroit Police told WXYZ that the girl's head was stuck in the window.
Kierre's uncle rushed the child to Sinai Grace Hospital. She was later pronounced dead, Fox6 reported.
Police took Kierre's father into custody on unrelated, outstanding warrants. Police are also investigating the girl's cause of death, according to the Fox affiliate report.
Other Incidents
It's not the first time a small child was killed by a power window.
In 2017, 2-year-old Logan Vanderkleed, of Indiana, died after getting his neck stuck in an automatic window, according to Inside Edition.
The Inside Edition report noted that the boy died after the window deprived him of oxygen for nearly 40 minutes.
"When he was discovered, he wasn't breathing. Logan was without oxygen/pulse for a significant amount of time as family and medical personnel repeatedly gave him CPR," a friend wrote in a GoFundMe page for the boy's family.
Before his death, his mother said that she wanted to hold the boy.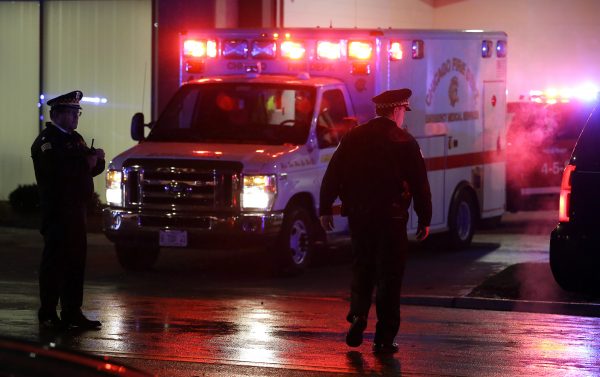 "I felt a strong urge to hold Logan," his mother later wrote on Facebook. "He just wanted his mommy. Moments after I got him, he took his last breath."
In 2007, a 2-year-old girl died in Canada in a similar incident, the CBC reported. The child, from Calgary, got her head stuck in an SUV's power window.
"It came about as just a tragic set of circumstances that led to this child passing," police official Andrew MacLeod said at the time. Police said the girl and her brother, 6, were left in a Chevy Blazer with the engine running. The 6-year-old, while left unattended, unbuckled the 2-year-old before he then fell asleep.
That's when the girl started playing with the power windows before getting caught, police told the news outlet.