To Pay for Schools, Chinese Officials Take Money From Teachers
August 22, 2012 3:32 pm Last Updated: October 1, 2015 12:33 pm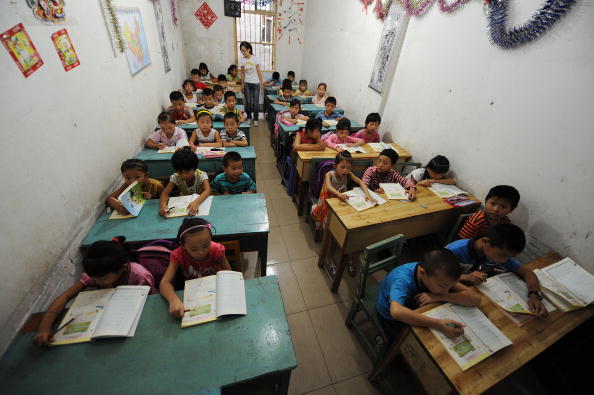 Strapped for cash, a local government in Henan Province is trying to garnish the wages of teachers to build two new schools, and the teachers aren't happy. 
The proposal in the city of Linzhou, Henan Province, would see half the wages of some teachers docked for a year. They would get a modest return on the investment, and the officials promised to give the money back in a year's time, but educators were not convinced. 
Local officials resorted to the measure, which they insisted was voluntary, after approval for a bank loan to finance the project was delayed. 
The proposal had two phases. In the first, principals and deputies will be expected to hand over 30,000 yuan (US$4,720) and 20,000 yuan (US$3,147) respectively. It was not immediately clear how much money they make, but in China the figure is understood to be somewhere south of 100,000 yuan.
Elementary and high school teachers will be the contributors in the second phase, expected to pay will have to give up 10,000 yuan (US$1,573) with a yearly return of 840 yuan ($132).
Other teachers in Linzhou told The Epoch Times that their salaries are only 20,000 yuan (US$3,147); they said it was hard to get back on that much, let along half of it.
One teacher told The Epoch Times: "This is robbery in broad daylight, collecting money [from us] with permission from the government."
An official at the Linzhou Education Bureau, who requested anonymity due to the matter's sensitivity, told The Epoch Times that both the Linzhou Education Investment and Development Company, and Linzhou Construction sent the notice to some schools in the city. 
He said their request was approved by local authorities, but added that teachers have the option not to take part.
However, one teacher told The Epoch Times that some schools have imposed mandatory fundraising, with a promise that the money would be returned.
"The purpose of raising funds [via teachers] is to build two new schools. Bank loans haven't been approved yet, so they will collect funds from teachers. It is estimated that the loan will be approved in half a year," the official said.
A financial commentator and well-known columnist, Yu Fenghui, said the move "violates criminal law", and "regulatory departments cannot remain silent" on the matter.
Chen Gan, a financial commentator for CCTV, the Chinese regime's state-run mouthpiece, said Linzhou officials are "messing things up" by raising money from teachers, and called the move "illegal."
"All local governments owe huge debts now, so they have made numerous efforts to steal money from the common man," Chen said, adding that "something big is going to happen."
Read the original Chinese article.
The Epoch Times publishes in 35 countries and in 19 languages. Subscribe to our e-newsletter.