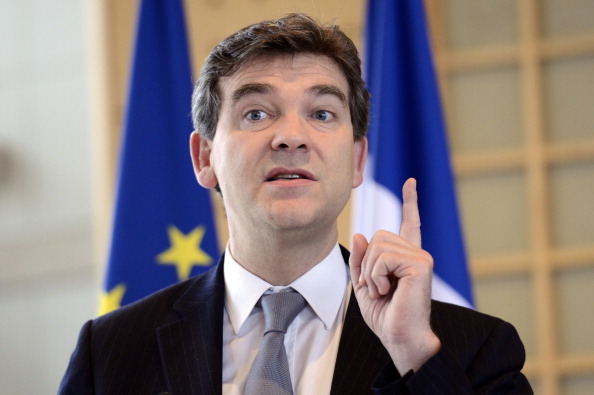 Americans always have nurtured stereotypes about the French. This week's fervent fight about work-ethic and competitiveness between Titan Tire CEO Maurice Taylor and French industry minister Arnaud Montebourg saw many of them resurface.
It was famed American general Norman Schwartzkopf who, after working together with the French in the first Iraq war said: "Going to war without France is like going deer hunting without your accordion."
The above alludes to the American philosophy of "getting things done" versus the French way of overcomplicating things. While Schwartzkopf talked about military conflict, this week's renewed fight about French work ethic and competitiveness uttered by an American CEO are of striking similarity.
"The French workforce gets paid high wages but works only three hours. They get one hour for breaks and lunch, talk for three and work for three. I told this to the French union workers to their faces. They told me that that's the French way." Taylor wrote in a Feb. 8 letter to Montebourg, after having been asked by the ministry to consider investing in a Goodyear facility in France.
"Your letter states that you want Titan to start a discussion. How stupid do you think we are? Titan is the one with the money and the talent to produce tires. What does the crazy union have? It has the French government," Taylor wrote, explaining his frustrations with union representatives that according to him ultimately scuttled the deal. The letter was leaked to the press on Feb. 20.
Montebourg, who had previously threatened to kick steel giant ArcelorMittal out of France because it had closed down a plant, did not take long to respond. "Your extremist and insulting remarks are a testament to a perfect ignorance about our country," he wrote in a reply published by French daily Les Echos.
He also wrote that French tire company Michelin was 20 times bigger and 35 times more profitable than Titan, which in 2011 had sales of $1.5 billion and made a profit of $58 million. For good measure, he also added that the French government would monitor Titan Tire imports with "redoubled zeal" to make sure they complied with all regulatory standards.
Taylor's response did not take a long time. Agence France Press quotes him on Feb. 22 saying: "The extremist, Mr. Minister, is your government and the lack of knowledge about how to build a business" and that French politicians were "out of touch with real world problems." 
Despite all the harsh words, he complimented France on having "beautiful women and great wine." Taylor himself said he was even named after French entertainer Maurice Chevalier. It is doubtful whether it is of any consolation to Montebourg, but in his first letter, Taylor noted that "the U.S. government is not much better than the French. "
The Epoch Times publishes in 35 countries and in 21 languages. Subscribe to our e-newsletter.