A man on his deathbed gave police crucial information that could break open a Tennessee cold case from 1973.
On March 16 of that year, authorities found John Raymond Constant Jr. shot dead inside his brand-new Peterbilt tractor-trailer outside Vonore. At least 17 bullets riddled his body, with gunshots splayed across the cab.
"It was probably a submachine gun," Richard Fisher, then-district attorney general, told the Knoxville News-Sentinel. "They made sure he was dead."
The dying man recently spoke to authorities.
"They're suffering from what's believed to be a terminal illness and wanted to tell what they knew before they passed," said Steve Crump, 10th Judicial District attorney general. "Normally this process would have taken a lot longer."
Authorities haven't specified what the dying man told them but Crump said it aligns with the evidence that's accumulated over the years in the case.
The evidence led to charges against 67-year-old Max Benson Calhoun, who remains in jail. It's the first arrest in the case in more than 30 years.
While the case could be solved, the situation is similar to the last time an arrest took place, more than 30 years ago. That was also based on information from a dying man.
Authorities haven't said what led to the reopening of the case other than hints at "recent new developments." https://t.co/gW4t3DsOqw

— knoxnews (@knoxnews) February 12, 2019
The charges were eventually dropped when the case fell apart in court.
"I was set up," said Harold Buckner, now 77. "It was all based on lies, and if this one goes to court, I'll get up there and tell it all."
Calhoun's stepson, Terry Brackett, said that the arrest of his stepfather caught him off guard.
Max Benson Calhoun faces a charge of first-degree murder in the 45-year-old death of John Raymond Constant, found dead the morning of March 16, 1973. Read more: https://t.co/OpdXuqBPrr pic.twitter.com/OPMBKF5ymu

— knoxnews (@knoxnews) February 10, 2019
"I left work. I was just flying over there, of course, because this just shocked me," Brackett told WBIR. "I don't understand this on something that old… with what they have, we're just waiting for some information."
Crump said his focus is on closing the cold case.
"I don't know if it's the most celebrated in Monroe County… or the most infamous… but it certainly is to the Constant family, and that's the way we're going to approach it," Crump said.
"I don't ever want a family to think that we forgot that something bad happened to them," Crump added.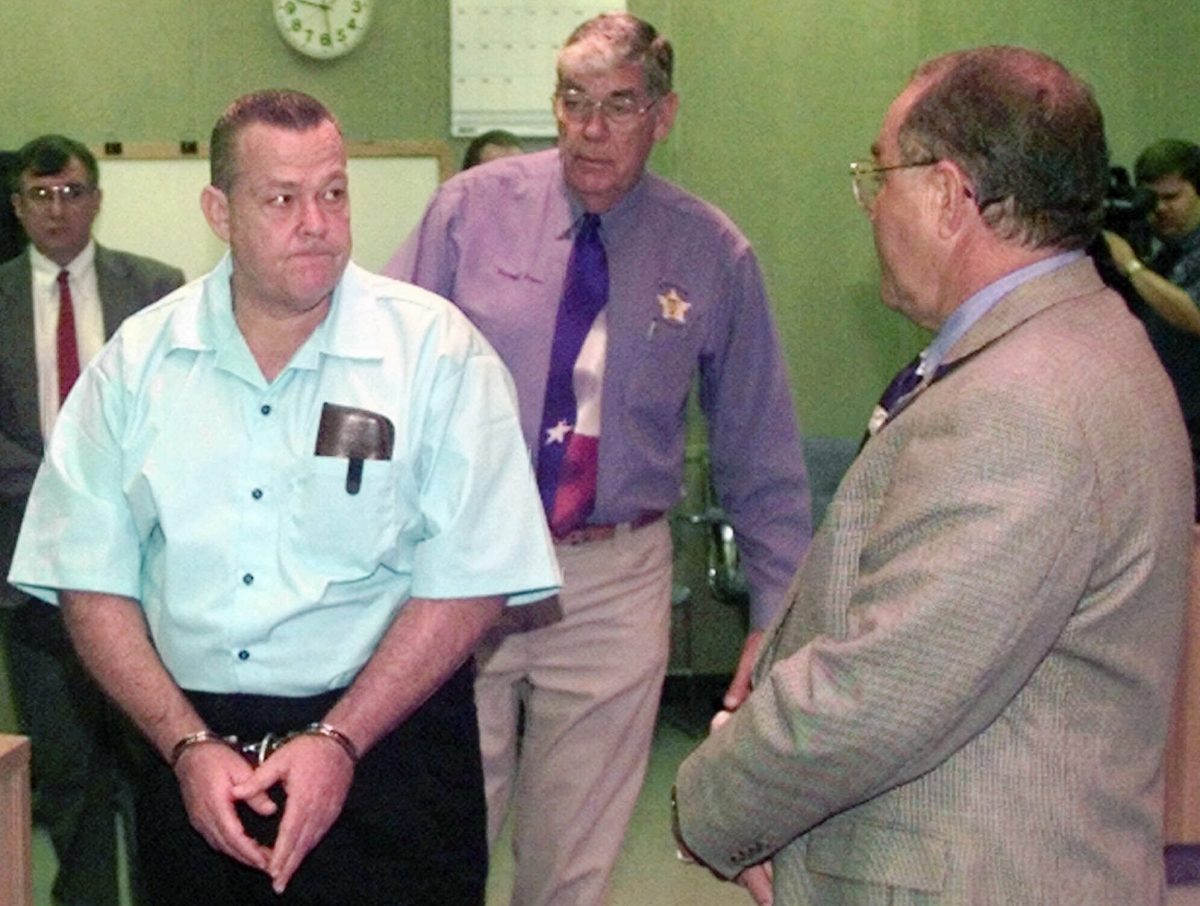 Man Executed in Texas in 1999 Killed Oregon Woman
A convicted murderer called the "Animal," who was executed by the state of Texas in 1999 has been identified by DNA as the person who killed a young woman in Portland, Oregon, nearly 40 years ago.
Anna Marie Hlavka, 20, was found killed in an apartment on July 24, 1979. Authorities said on Jan. 31, her killer, Jerry McFadden, was identified with the same technology that led to an arrest last year in California in the "Golden State Killer" case.
Hlavka was sexually assaulted and strangled with an electric cord. The Portland Police Bureau said at a news conference that retired detectives submitted evidence to the state crime lab in 2009 for forensic testing.
Authorities said that evidence eventually showed McFadden, who was executed in Texas for the rape and killing of an 18-year-old high school cheerleader, was Hlavka's killer.
The 51-year-old McFadden was a notorious criminal in Texas. He was sentenced to death for a daylong murder rampage in 1986 that took the life of the cheerleader as well as two other people.
Authorities said it took years of research and detective work to determine that McFadden killed Hlavka.
Portland police said an "unknown male DNA profile" was found in 2011 in evidence collected from the scene of the 1979 slaying. The profile was deemed especially good considering how much time had passed.
From 2012 to 2016, detectives collected and submitted eight subjects' DNA profiles in an attempt to identify the killer, but authorities said all came back negative.
Last May, detectives researched forensic genealogy using unidentified DNA profiles from homicides scenes, the technology used to bring about the May 2018 arrest of the suspect in the "Golden State Killer" case.
Detectives contacted Parabon NanoLabs and the Oregon State Police Crime Lab and it was determined that the evidence from the Portland cold case was a good candidate for that technology.
Scientists were able to map three of the four familial lines of the Portland killer and identified him as McFadden.
Detectives traveled to Texas to interview McFadden's relatives and obtain further DNA samples.
The Associated Press contributed to this report.
From NTD News