Tim Tebow Plans to Attend Jets' Workout Next Week
April 9, 2013 4:10 pm Last Updated: April 9, 2013 4:10 pm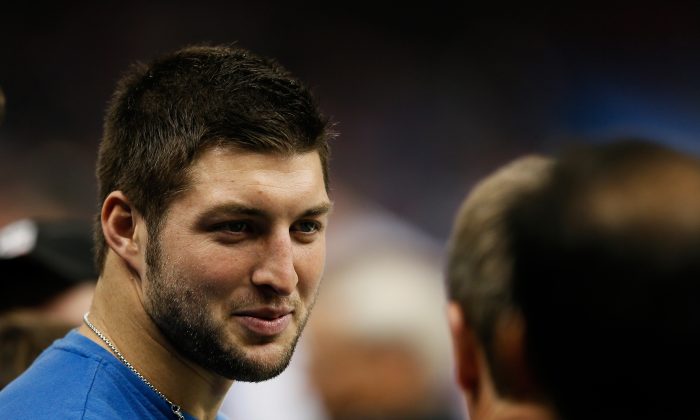 Tim Tebow plans: Amid reports that he might be shopped to other teams, Tim Tebow reportedly will attend the New York Jets' voluntary workouts next week.
"He planned on returning to New Jersey on April 15 to meet with Jets doctors and then return to Arizona to avoid being a distraction as trade talks swirl," said  The New York Post.
And Darrelle Revis will also attend the workouts because he is slated to make $3 million for showing up, according to the report. Revis reportedly was not happy because he is currently rehabbing his knee in Arizona.
USA Today also reported that a source confirmed Tebow will attend the workouts on Monday.
With the Jets, Tebow is under contract for another two years but according to reports, New York wants to trade him.
"He's on the roster, and he'll get a chance to compete," coach Rex Ryan said in March, according to CBS Sports. "We'll see how the offseason plays out, but right now Tim is on our roster … There are a lot of things that could happen, but currently Tim and a whole bunch of other guys are on the roster. Whoever gets there to that day (at the start of training camp), will have an opportunity to compete."
ESPN reported that Tebow might be cut in the near future as there is no need to keep him on the roster for much longer. Starting quarterback Mark Sanchez, who struggled mightily last season, will remain with the Jets as he is due to make $8 million in guaranteed money.
The Jets also recently signed journeyman quarterback David Garrard to compete with Sanchez. Third-string quarterback Greg McElroy also has remained on the roster.