Tim Hortons says the company will eliminate about 300 million plastic straws from its restaurants and transit to paper straws by early 2021—a decision made to align with the federal government's ban on single-use plastics.
The company said Tuesday nearly 90 percent of its restaurants in and near Vancouver have already removed the use of plastic straws. The full transition to paper straws among its 4,000 restaurants in Canada will be completed over the next year.
The use of plastic bags will also be eliminated in 2021, the company said, adding that they will transit to a more recyclable food container next year, and continue in their testing of compostable cutlery to be implemented in its restaurants when ready.
Tim Hortons says it "welcomes the federal government's work on eliminating harmful single-use plastics."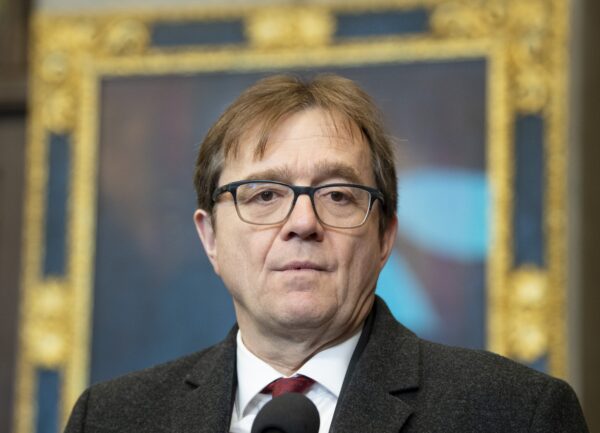 Jonathan Wilkinson, Minister of Environment and Climate Change announced his proposal to ban "plastic checkout bags, straws, stir sticks, six-pack rings, cutlery, and food ware made from hard-to-recycle plastics" on Oct. 7.
On Oct. 10, the Trudeau government recommended the Governor in Council add "plastic manufactured items" to the toxic substances list in the Canadian Environmental Protection Act.
Several industry groups pushed back against the ban and the labelling of plastic as "toxic."
Elena Mantagaris, the vice-president of the plastics division at the Chemistry Industry Association of Canada, said that plastic products don't belong anywhere near a list of harmful products that includes mercury, asbestos and lead.
"It's a criminal-law tool and it's intended to manage toxic substances," she said on Oct. 7. "Plastic is an inert material. It's not toxic."
Putting plastics up there with chemicals that kill people is just giving critics of the plastics industry a chance "to use a label for their own interests," she said.
"That's reputational damage to a sector, suddenly calling it toxic," said Mantagaris. "That's not fair game."
Denis Darby, President and CEO of the Canadian Manufacturers & Exporters, also took issue with the ban.
"Plastics are used in most consumer products today because it is the best technology that is available for industry and consumers, and Canadian manufacturers are world-leaders in environmental practices and in creating new technologies to reduce the environmental impacts of their operations," Darby said.
Darby urged the Liberal government to work with industry to identify better solutions to address post-consumer plastic waste instead of simply banning the plastics.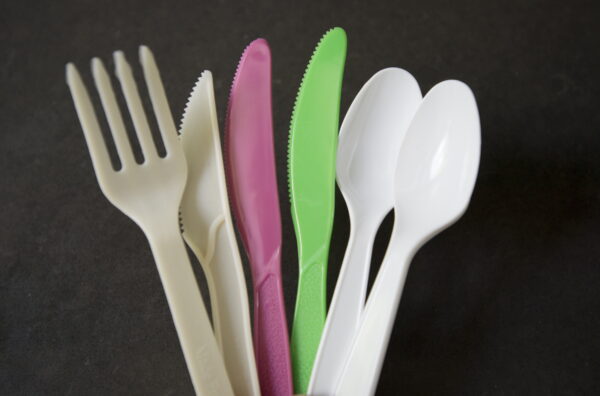 Tony Radoszewski, President and CEO of Plastic Industry Association emphasized the importance of plastic items of PPE during the COVID-19 pandemic.
"It's even more apparent today that plastic gloves, face masks, hospital gowns, as well as drug packaging and complex medical devices, have been critical to combatting the pandemic," Radoszewski said, adding single-serve products such as plastic utensils and containers have also helped restaurants remain open during the pandemic.
Wilkinson responded to the criticism in an Oct. 9 article in The Chronicle Herald, saying that the ban "will not impact access to PPE or plastics used in a medical environment." He said the government is already working with provinces and territories to find ways to dispose the PPE safely and recycle them, including ways to make them biodegradable.
The federal Conservatives have come out against the move, saying it's not the right time to implement a plastic ban.
"Plastics are what is keeping family owned restaurants open and residents of long-term care homes safe," said a statement on the Conservative Party's website.
"In the middle of a pandemic, the health and safety of Canadians should be the number one priority for the government."
Wilkinson said that his department has laid out their approach to plastics products, waste and pollution prevention in a discussion paper in the Environment and Climate Change Canada website. He encourages anyone who is interested in the issue to send their feedback and opinions between now and Dec. 9, 2020.
With files from The Canadian Press