Tim Hetherington Remembered in Film
April 12, 2013 4:55 pm Last Updated: April 12, 2013 4:55 pm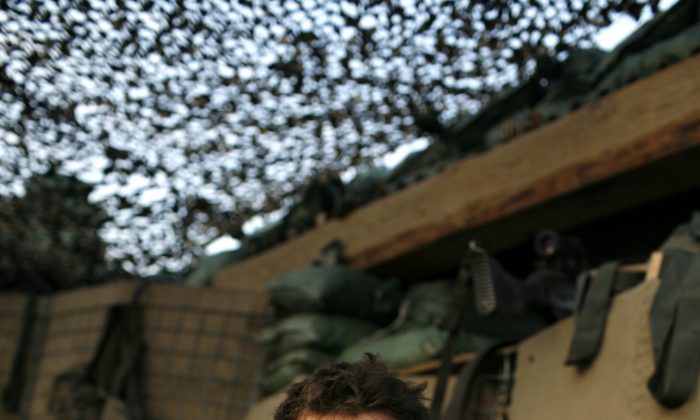 For journalist Sebastian Junger, beginning the process of trying to understand the tragic death of his friend and colleague Tim Hetherington would ultimately lead to creating a documentary. The film about Hetherington, titled "Which Way Is the Front Line from Here? The Life and Time of Tim Hetherington," is a deeply personal portrayal told mostly from the first-person perspective.
Debuting on HBO on April 18, the 80-minute film had its world premiere at the 2013 Sundance Film Festival. It includes intimate interviews with Hetherington's friends, parents, colleagues, and girlfriend.
Junger and Hetherington worked together to make the film "Restrepo" about one year at a U.S. Army outpost in Afghanistan. Just six weeks after the film was honored as an Academy Award nominee for Best Documentary in 2011, Hetherington died while working in Libya. "Restrepo" was also awarded the Grand Jury Prize at Sundance in documentary competition.
The British-born, Brooklyn-based photographer and filmmaker died on his way to the hospital after being wounded by mortar fire. Getty photographer Chris Hondros was killed in the same attack. Hetherington was only 40 years old at the time.
As much a tribute to Hetherington as a visual artist, photographer, and filmmaker, as a documentary about his life and work, "Which Way Is the Front Line From Here?" moves between his personal and professional lives from childhood to death. Interlaced with footage of Hetherington speaking about his work and working are moments he captured on film and in photos.
One of the most poignant moments comes when Hetherington's mother describes finding out that her son was killed.
Overall, the film is a moving tribute to a professional who was at the top of his game in many ways, as much as it is a realistic depiction of the dangers of war reporting.