Young people are at risk of illicit drug use after being exposed to TikTok videos that portray cannabis-use as "humorous or entertaining" rather than risky, University of Queensland (UQ) researchers have said.
A new study analysing 881 publicly available TikTok videos has found that 54 percent had a positive sentiment and were viewed more than 416 times.
Meanwhile, only 2.7 percent (24 of the 881 videos) warned audiences of the dangers associated with high-frequency cannabis use.
Lead author and PhD student Brienna Rutherford from UQ's National Centre for Youth Substance Use Research said the result was "concerning."
"We know this exposure can influence an adolescent's attitudes and potentially lead to problematic cannabis use, posing the risk of mental health issues or neuropsychological decline," Rutherford said.
She noted while the majority of content is coming from parts of the world where recreational use of the drug is legal when viewed from places where the drug is banned, "it can influence those attitudes." For example, in Australia, federal laws still prohibit the recreational use of cannabis.
The study also found about 42 percent of videos featured the creator sharing their personal cannabis use experiences, while close to a quarter promoted the acceptability of using it socially or culturally.
This, according to co-author Gary Chan, indicates the perceived cultural and social acceptability of cannabis.
"We found a vast majority depicted cannabis use as humorous or entertaining," Chan said, adding that she had seen "an increase in the number of pro-cannabis groups that have started to pop up online."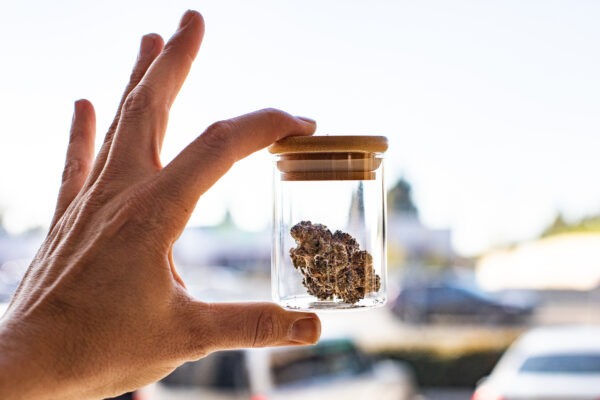 TikTok's community guidelines stated the platform "does not allow the depiction, promotion, or trade of drugs or other controlled substances."
It has also recently made moves to protect young people from risky behaviour online, including removing hashtags explicitly referencing substance use. However, Rutherford said the videos were still publicly available.
She suggested improved regulation and monitoring for minimising the exposure of content promoting drug use, such as introducing age restrictions or warning banners for publicly available content showing substance use.
"Cannabis remains one of the most widely used substances internationally among young people and was linked to increased risk of depression and suicide in young adulthood," the researcher noted.
A third of American TikTok users are under the age of 14, Rutherford said. In Australia, TikTok is "dominated" by Generation Alpha & Generation Z, who made up over 70 percent of all users, according to a 2020 Roy Morgan research.
Young people are "particularly vulnerable" to the negative effects of the illicit use of drugs, said the Australian Institute of Health and Welfare.
"(Subtance) use has also been associated with negative economic and social outcomes, such as unemployment, low educational attainment, poverty, homelessness and family breakdown," its website said.
"A key environmental influence in young people's initial and continuing substance use is their high exposure to substance use portrayals in marketing and media."
Meanwhile, Kendra Losee, founder of Mota Marketing, a California-based cannabis-centric marketing agency, wrote on Dec. 20, 2021 that in order to avoid their videos featuring cannabis use being removed, people often "get around" by adding emojis to the hashtags or using spelling variations.
TikTok is "a fantastic way for cannabis companies to connect with their audience," particularly older Gen Z, Losee added.