Tibetan 'Flame of Truth' Arrives in Los Angeles
November 5, 2012 3:02 pm Last Updated: October 1, 2015 11:56 am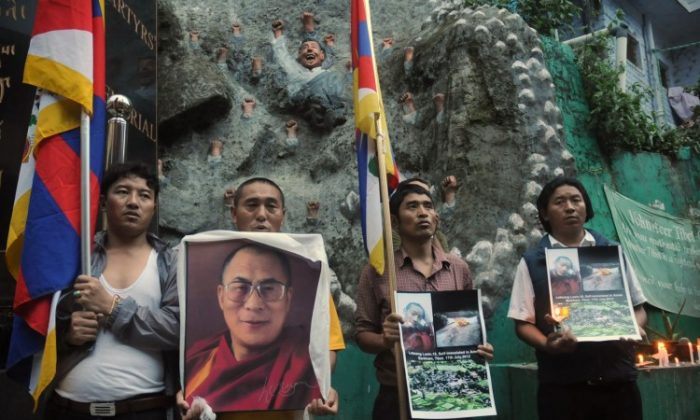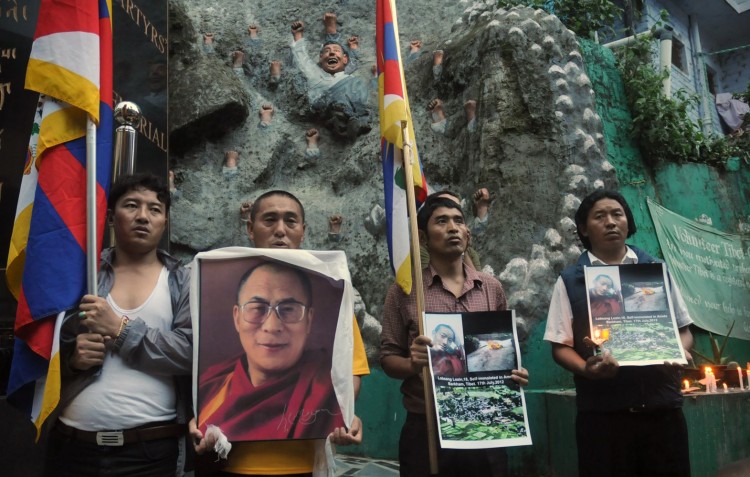 As the number of Tibetan self-immolations mounts, overseas Tibetans sought help with a signature drive and a global torch relay recently. 
The Flame of Truth Torch arrived in Los Angeles on Nov. 3. Tibetan Association of Southern California (TASC) members visited the tourist site at the former Kodak Theatre, now Dolby Theatre, in Hollywood to collect signatures. They also protested in downtown Los Angeles and the Chinese Consulate.
According to Tenzing Chonden, former member of the Tibetan Parliament-in-exile, Tibetans will deliver the signatures collected globally to the United Nations' New York, New Delhi, and Geneva offices on Human Rights Day, Dec. 10. The day marks the anniversary of the Universal Declaration of Human Rights. 
On Oct. 27 Free Tibet reported that seven people self-immolated in Tibet in the last week of October. It was the highest number in one week since 2011. 
Soon after the Flame of Truth's arrival in Los Angeles, another Tibetan set himself ablaze on Nov. 4 in Qinghai in Eastern Tibet.
More than 60 Tibetans have set themselves on fire since 2009 in protest of the Chinese regime's rule of Tibet, according to advocacy organization Free Tibet. 
According to Free Tibet and the Tibetan Government in Exile website (Tibet.net), 25-year-old Dorje Lungdup was the father of two children and a traditional artist of Thangka, which uses silk painting and embroidery. A representative of the family told a crowd of thousands that Dorje Lungdup set fire to himself to call for the return to Tibet of exiled spiritual leader the Dalai Lama, and asked them not to protest, for the sake of their safety. 
When self-immolating, many protesters have cried out for the Dalai Lama, who is in exile in India, to return to Tibet. In Japan on Nov. 5, the Dalai Lama called for China to be "practical" in its governance of Tibet, describing the authoritarian repression as "an unrealistic policy."
"Tibetans have suffered extreme oppression under China's rule ever since a failed uprising in 1959, and especially in recent years, the Dalai Lama noted in a speech in Yokohama," according to the Central Tibetan Administration.
Free Tibet supporters in Los Angeles for the torch arrival gave out leaflets urging upcoming fifth-generation party head Xi Jinping to admit the failure of the CCP's policies in Tibet and recognize Tibetan's right to self-determination under international law. They asked Xi to stop the military crackdown on Tibet, release all political prisoners, allow foreign journalists to enter Tibet, and stop suppressing Tibet's religion and culture.  
Read the original Chinese article.
The Epoch Times publishes in 35 countries and in 19 languages. Subscribe to our e-newsletter.
Click www.ept.ms/ccp-crisis to read about the most recent developments in the ongoing crisis within the Chinese communist regime. In this special topic, we provide readers with the necessary context to understand the situation. Get the RSS feed. Who are the Major Players?