Tiananmen Mothers Re-Appeal for Victims' Families of '89 Massacre
March 6, 2008 12:00 am Last Updated: March 6, 2008 12:00 am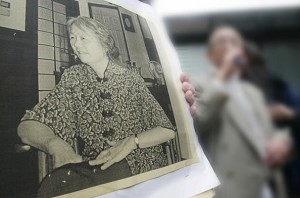 The Tiananmen Mothers organization, comprised of victim families and survivors of the June 4th 1989 Tiananmen Square Massacre, called on the Chinese regime once again to hold talks with family members of the deceased.
The organization, composed of 127 families of victims, came forward on last week with a petition. It called on the would-be deputies of the 11th National People's Congress, and members of the National Committee of the Chinese People's Political Consultative Conference to strongly urge the Chinese regime to hold genuine conferences with victims' families of the June 4th incident.
The Tiananmen Mothers Campaign first called for talks in 1997. Ding Zilin, representative of the organization, told Voice of America (VOA) that Tiananmen Mothers had already made 11 appeals to hold talks. The injustice of "June 4th" would be readdressed. The victims' families consider these talks the best solution to the problem. Ding said, "There is a certain social instability which can be alleviated through these talks to hopefully find a peaceful solution to our problems. This way, the people won't suffer as much. This time we wrote the petition urging leaders of the government to follow suit in this era of discussion and not miss such a historical opportunity. The problem regarding "June 4th" has been left unresolved for 19 years, and it has to be fixed today. We must confront the truth."
In the petition, the Tiananmen Mothers made three requests to resolve the "June 4th" legacy. First, a June 4th Investigative Committee should be set up. Results of the investigation should be made public and the number and names of people who lost their lives should be announced nationwide. Then, the government should apologize to victims' families and make amends for their losses. Those who violated the law on June 4th '89 should face legal consequences.
The petition also said that during the 19 years since the "June 4th" tragedy, dramatic changes in political situations have occurred at home and abroad. But there is still an enduring legacy of bitterness left by the suppression of the Tiananmen Square protests of 1989. Ding commented that resolving the "June 4th" situation is closely related to democratizing China.
The Chinese regime has revised its statements regarding "June 4th". In 1989, when the military cracked down on the peaceful petition of students, the Beijing authorities justified their actions by calling it a crackdown on "counter-revolutionary riots." A few years later, Beijing authorities described it as a "political disturbance." Beijing has been denying there were any fatalities at Tiananmen Square, but admitted that some civilians may have died on their way to the event.