A thrill-seeking teenage boy was struck in the chest by a 25,ooo-volt electrical arc that set fire to his clothes and sent him flying back onto the tracks after he climbed onto a Belarus freight train.
He was rushed to hospital with 60 percent burns and other injuries. He appears to have died 3 days later, according to some British media reports.
The boy, who was aged 13-14, according to official reports, appears to be the latest victim of the region's extreme selfie craze, with youngster's vying for the most adrenaline-pumped videos and photos.
The accident occurred in the city of Minsk, at a sorting depot, where a group of youngsters had scaled the security fence. According to the Belarus authorities, the grade eight student was hospitalized on the evening of May 20 after a receiving a shock from the electrical elements on the roof, but without touching them.
A later report from an investigative committee in Belarus said that the teenager was knocked to the ground by the electrical arc and his clothes caught fire.
Investigators said they are examining video footage from the group of young people who were filming at the time of the incident.
In one video, obtained by ONT another boy films himself clambering onto the stationary freight train after the boy, when there is a sudden flash and explosion from just above him.
According to reports, other videos show the boy fall from the train roof, his clothes on fire, before railway workers put out the flames with a fire extinguisher.
Photographs released by the city of Minsk authorities show the boy inside the ambulance with burns to his chest.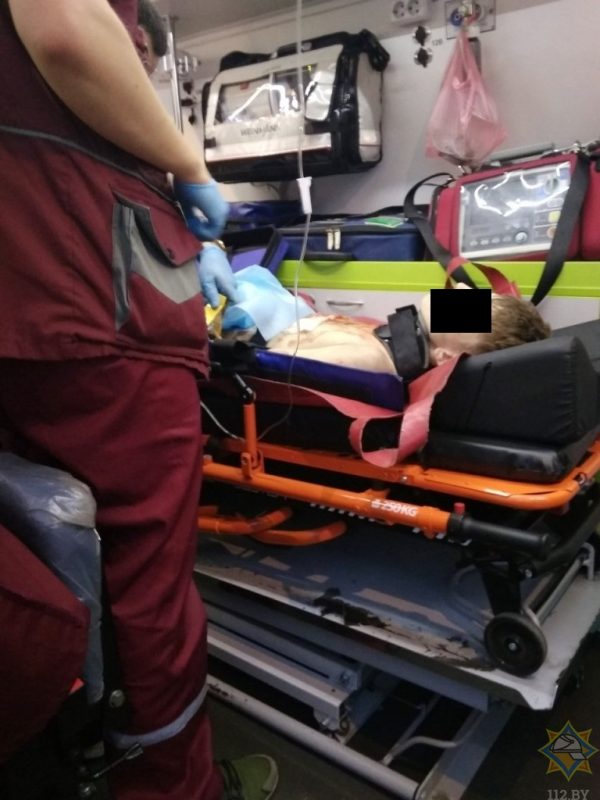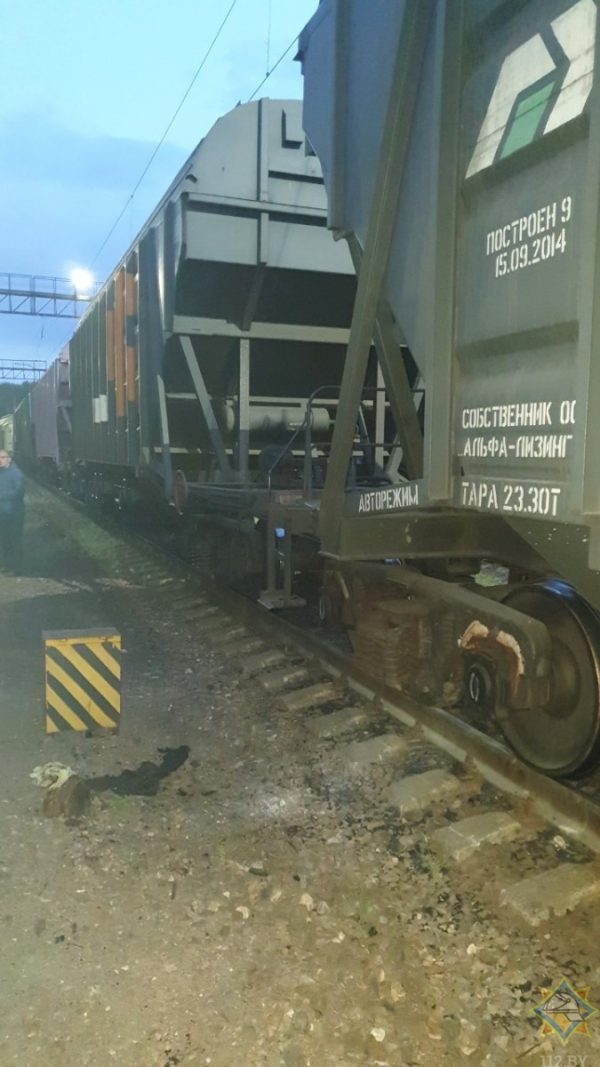 The boy was initially said by local media to have miraculously survived despite 60 percent burns to his body, a broken arm, and leg, as well as a closed head injury of moderate severity.
However, three days later, two British media outlets appeared to report that boy, who they named as 13-year-old Oleg Khoroshaev had died of his injuries, citing Russian railway authorities. It is unclear if it is the same story: the British media reports are the same in most details, however, they place the incident in Siberia, and carry different photographs.
The reports of his death cannot currently be verified in local media.
The Quest for the Extreme
In March a Russian schoolgirl was killed when a freight train ran over her as she tried to take selfies on the train tracks near her home in Orsk.
The girl is reported to be 15 or 16, according to the local transportation authorities, which said she was born in 2003.
British tabloids citing EastWest news agency have named her as 15-year-old Karina Baymukhambetova.
She was accompanied by an unnamed young male relative, who is reported to have been hit by the train but "bounced" off, unharmed.
The quest for extreme selfies and videos to quench the thirst for "likes" on social media has become a growing problem in Russia in recent years, with dozens of deaths, and a growing trend for videos and images on top of trains.
In 2015, Russian authorities issued official warnings as a trend for "daredevil" selfies and videos took hold, saying "a cool selfie could cost you your life." Over 100 people had been injured and 10 killed in death-defying stunts gone wrong, including a woman wounded by a gunshot and two men who killed themselves blowing up grenades.
In October, researchers found that since 2011, there had been 259 documented deaths worldwide from taking selfies. The research, however, was limited. They believe that the 259 recorded cases to be just the tip of the iceberg, as people brush with death to get the perfect image, falling off boats and over waterfalls.