A 3-year-old boy's life was saved by a good Samaritan after the boy nearly drowned at a hotel swimming pool.
Corey Bennett said he saw the incident from his hotel room and subsequently ran to the child. When he got there, the boy's lips were already purple, and he was not breathing.
Police were called around 5:15 p.m. on Wednesday, to Days Inn Hotel in Gastonia, Gaston County, North Carolina, according to Gaston County Emergency Services, for a possible drowning.
"A kid was drowning and when they pulled him out of the pool, I just started doing CPR," Bennett said, reported WJZY.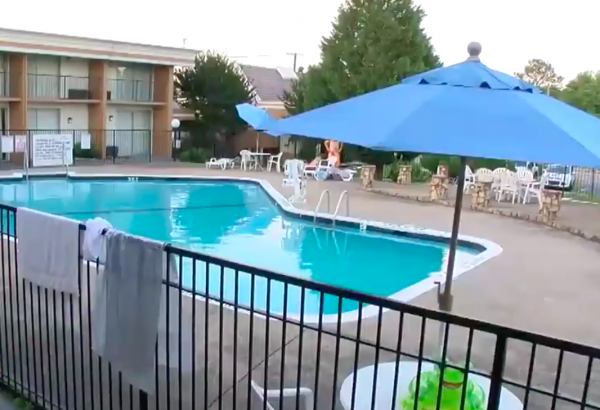 "It was a split second, it happened so fast, it wasn't nobody's fault, it wasn't nothing about bad parenting," Bennett said.
Bennett continued to perform CPR until paramedics arrived. The boy was revived and was awake when he was transported to Gaston Memorial Hospital.
"I just did what I feel like any human should do," Bennett said. "Anybody out here that's certified, you shouldn't freeze up under that pressure, you shouldn't stop. If you can save someone's life you should save it, period."
Days Inn Manager, Hitendra Raja, told WJZY, "It's a miracle the child is still alive."
Raja said that surveillance video showed the boy sitting on a float for three to four minutes alone, while his mother was sitting on the pool deck. Later, the float flipped over, but no one appeared to notice. Raja said that about two and half minutes later, the boy's mother started looking around for her son, and jumped into the pool to pull him out.
Gaston Police are investigating the incident, and said the Department of Social Services was contacted, WJZY reported. The Gastonia Health Department was also notified and inspected the pool.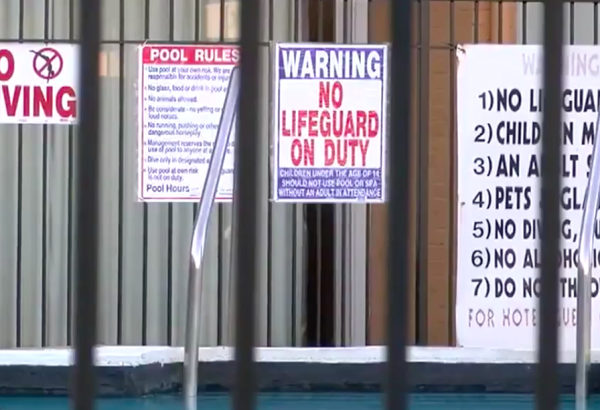 Raja says pool rules will remain the same. He also said the pool was cleared because all the signs required under state law were posted. Such signs included: No lifeguard on duty; children must be accompanied by adults; and children should not use the swimming pool without supervision.
When Raja called the family, he said he was informed the child is still in the hospital but in okay condition.
Watch Next:
Kayaker Rescues Iguana Swimming Miles From Shore