Three women in Texas were arrested and charged on June 26 with illegal voting in a 2016 city election.
Texas Attorney General Ken Paxton said one of the women, Marcela Gutierrez, a noncitizen, allegedly marked a ballot without a voter's consent, a second-degree felony.
"She led the voter to believe she was demonstrating use of a voting machine, but instead cast votes on the voter's ballot for a slate of candidates Gutierrez had been paid to support," said a statement from Paxton's office.
Gutierrez is facing a prison term of up to 20 years and a fine of up to $10,000, as well as 10 misdemeanor counts of unlawfully assisting a voter.
Two of her fellow campaign workers, Sylvia Arjona and Sara Ornelas, are implicated in the same voter-fraud scheme.
Both women are charged with a total of seven counts of unlawfully assisting a voter, a Class A misdemeanor punishable by up to one year in jail and a $4,000 fine.
The alleged voter fraud took place during the 2016 runoff election in the city of Hidalgo, a small border town in southeast Texas.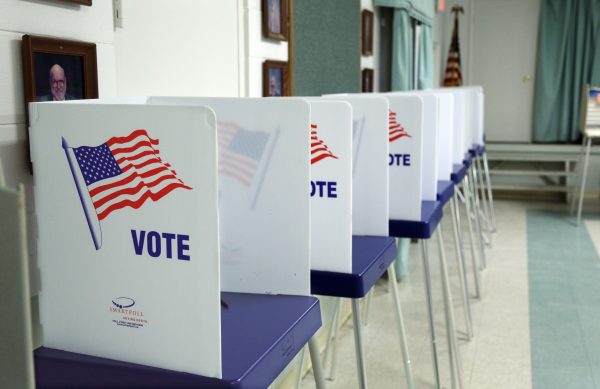 "These cases highlight the unfortunate widespread abuse of elder and disabled voters in our state," Paxton said. "Texas law provides accommodations to assist those who cannot vote their own ballots, but those provisions are being abused to deprive vulnerable Texans of their voice in government."
Last month, five people were arrested during an investigation into an organized illegal voting scheme in the 2017 city of Edinburg election, according to Paxton's office.
The Heritage Foundation, a Washington-based think tank, has created a database of voter fraud cases. It contains 1,132 proven instances of voter fraud throughout 47 states, resulting in 983 criminal convictions.
Many of the cases listed in Texas are instances of illegal aliens or noncitizens voting.