A transgender Australian three-time killer is back behind bars after being arrested for allegedly sexually assaulting a young man last week.
Regina Kaye Arthurell, 75, formally known as Reginald, fronted court on Friday afternoon after being arrested by police in Campbelltown, New South Wales (NSW).
Police arrested Arthurell after a young man reported the killer. Arthurell was charged with four counts of sexual touching without consent. The alleged offender did not apply for bail and will be put on trial on Feb. 4.
The charges come eight months after Arthurell's prison term for the 1995 murder of former fiancé Venet Mulhall expired in May 2021.
Since then, the transgender killer has been subject to a two-year extended supervision order (ESO) that came with more than 40 conditions, including the requirement to be subject to electronic monitoring.
Arthurell's lawyers contended that it was unnecessary and oppressive.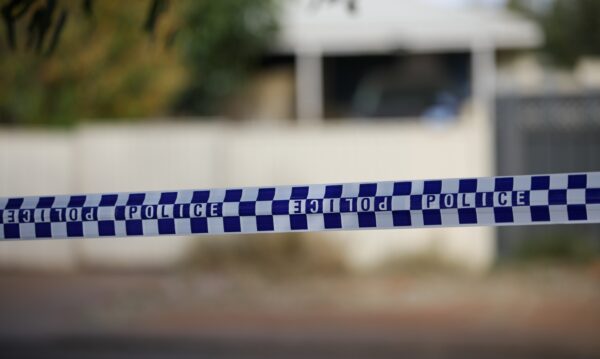 In 1974, Arthurell, who was 28 years old at the time and identifying as a man, used a carving knife to stab his stepfather, Thomas Thorton, 49, to death in NSW, and then went on the run.
Seven years later, in 1981, Arthurell and an accomplice robbed and killed 19-year-old naval officer Ross Browning, whose mutilated body was found in a scrub 35 kilometres (22 miles) east of Tennant Creek in the Northern Territory (NT).
NT police said the murder was "the most vicious" they had seen, but two murder trials were dropped and both men pleaded guilty to reduced charges of manslaughter, news.com.au reported.
When Arthurell was still on parole in February 1997, he killed his fiancee Mulhall by bashing her to death with a piece of wood at her Coonabarabran home in central NSW, which Mulhall had bought to forge their new life together.
Mulhall's decomposing body was discovered by her brother Paul Quinn, who has long-held fears Arthurell will re-offend.
"These people commit crimes that are so outrageous that they exclude themselves from society," Quinn told radio station 2GB in May, 2021.
"The first thing the judge should actually consider is how do you reintegrate these people back into society."
"You can't. They should stay in prison for the rest of their life."
Alcohol was involved in all of the three killings, which were committed under Arthurell's birth name Reginald Kenneth Arthurell before he identified as transgender while in custody.
According to NZ Herald, the three-time killer's new transgender status was revealed in May 2021, with photos posted to social media while wearing different coloured wigs with the caption: "Hi, I'm Regina."
Arthurell is now blind in one eye and with other health problems, including significant hand tremors.
AAP contributed to this report.