Orange County's political climate could shift as three out of five seats on the board of supervisors are up for grabs in this year's primary election.
We profile who's running below, compiling their platforms from their online "Candidate Statements,"—available at ocvote.gov—their campaign websites, and in interviews with The Epoch Times. Those who agreed to be interviewed are noted in the story.
District 2
District 2 covers the cities of Anaheim, Orange, Garden Grove, Santa Ana, and Tustin. Five candidates are running for the seat including Vincente Sarmiento, Jon Dumitru, Juan Villegas, Cecilia Iglesias, and Kim Nguyen.
District 2 is currently occupied by Supervisor Katrina Foley who was not supposed to be up for re-election until 2025 but the recent redistricting process kicked her out of her District 2 territory and into new District 5.
Vincente Sarmiento (Santa Ana Mayor/Businessowner)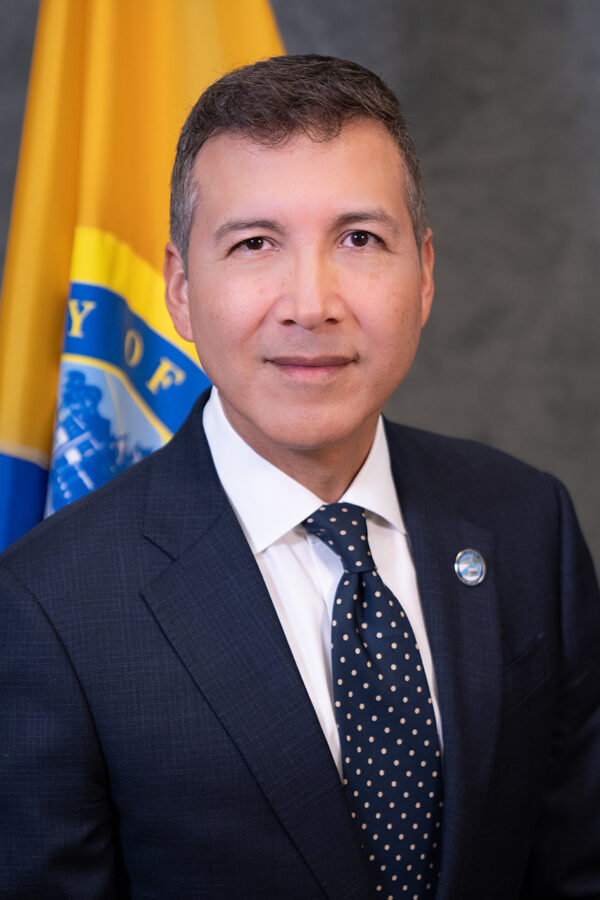 Sarmiento, an attorney who owns a law practice in Santa Ana, has served on the city council since 2008 as a councilman and as mayor since 2020.
If elected, he plans to focus on addressing affordable housing and the rising cost of living.
"At the time when many are struggling to pay their bills, Mayor Sarmiento led the COVID economic recovery helping small businesses and renters get the support they needed and secured hazard/hero pay our essential frontline workers," his ballot statement reads.
Sarmiento plans on presenting a "fresh start" to tackling issues such as homelessness, affordable housing, neighborhood safety, public health care, parks, and government transparency and accountability.
He is supported by the Democratic Party of Orange County, the Orange County Labor Federation, and U.S. Sen. Alex Padilla (D-California).
Jon Dumitru (City of Orange Councilman)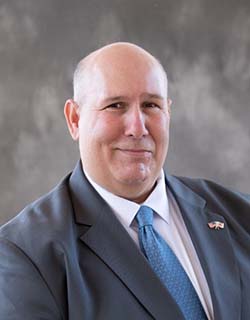 Dumitru has served on the city council of Orange since 2004 while simultaneously working with the Orange County Fire Authority's Emergency Command Center for nearly 30 years.
As a city councilman Dumitru says he has increased police and fire department staffing to protect the streets of Orange, fought tax increases, and has increased parks, community events, and programs for seniors.
If elected, Dumitru says he plans to fight the "undermining of police" and to "never tolerate" unsuccessful homeless and crime policies.
Juan Villegas (Sheriff Officer)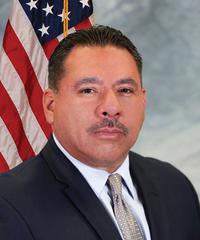 Officer Juan Villegas with the Orange County Sheriff's Department is taking a swing at running for a supervisorial seat after serving as councilman and mayor pro tem of Santa Ana for four years.
While serving on the council, Villegas, dedicated funds from the city's safety budget to community policing, infrastructure repairs, and the establishment of a center for victims of domestic violence.
Amid the COVID-19 pandemic, Villegas says he assisted—but did not specify how—with homeless shelters and affordable workforce housing for veterans and residents while also establishing a taskforce to help small businesses.
Cecilia "Ceci" Iglesias (Businesswoman/Policy Director)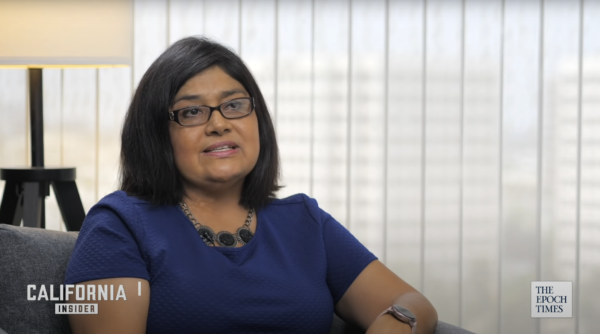 Former school board trustee and councilwoman Cecilia Iglesias seeks to increase public safety, "protect your freedoms," address the homeless crisis, allocate resources for affordable housing, and oppose increased sales and property taxes, according to her ballot statement.
"As a community, we must stand together and be united in order to move forward," Iglesias told The Epoch Times.
Central Orange County—which covers district 2— is often "forgotten" when it comes to needed services, such as homeless, mental health, and drug addiction services, she said.
If elected, Iglesias said she plans on allocating resources for families impacted by the COVID-19 pandemic – by increasing child and youth care services.
Providing more resources for veterans and seniors are also at the top of Iglesia's list.
With the homelessness crisis being ingrained into the community of Santa Ana, which is in District 2, Iglesias plans on providing additional resources like mental health resources rather than focusing only on adding more beds, she said.
With 20 years of experience working for the Orange County Social Services Agency, Iglesias claims she best understands how businesses, budgets, and related services would work in the county.
Kim Bernice Nguyen (Garden Grove City Councilwoman)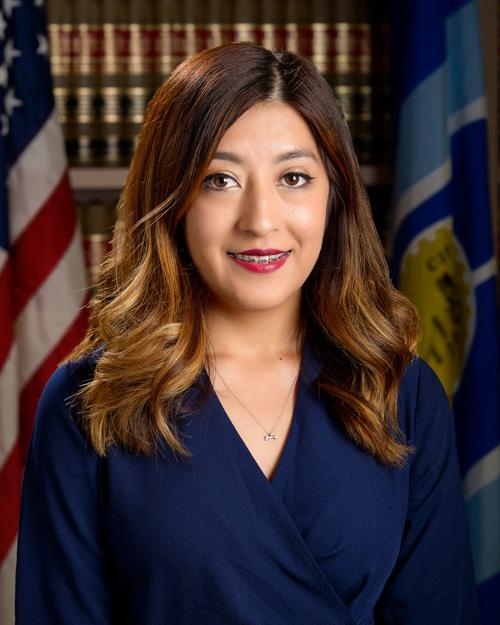 After serving on city council since 2016, Nguyen is entering the race to "tackle the tough issues facing our neighborhoods," according to her ballot statement.
Nguyen works as a senior analyst at Blue Shield of California and says she plans on bringing her background in public health to assist the county.
"Orange County needs a bold new leader with fresh ideas, not another career politician," her ballot statement reads.
If elected, Nguyen says she plans to address the housing and homelessness crisis by teaming up with local government, health, and community leaders, expand COVID-19 relief, address the substance abuse epidemic and the county mental health crisis.
District 4
District 4 covers Buena Park, La Habra, Fullerton, Stanton, Anaheim, Placentia, and Brea. Incumbent Doug Chaffee is running again and facing Sunny Park and Steven Vargas.
Doug Chaffee (Incumbent)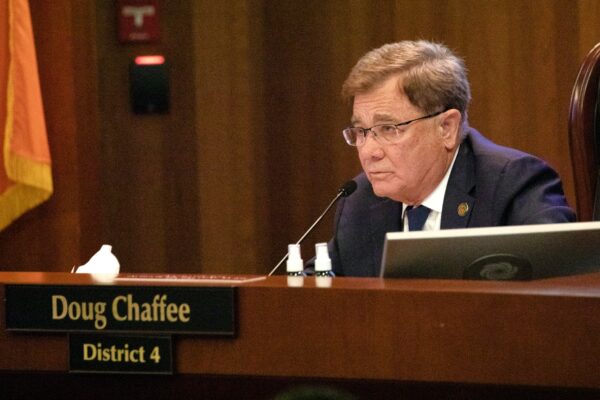 Chaffee, who has served as supervisor since 2018, credits his achievements of increasing housing for the homeless, supporting veterans, prioritizing funding to reduce crime, expanding mental health services, promoting sustainability, and granting school districts Chromebooks, internet access, and funds to support the arts, according to his ballot statement.
Prior to serving on the board, Chaffee served on the Fullerton City Council as mayor and councilman.
Sunny Park (Mayor of Buena Park)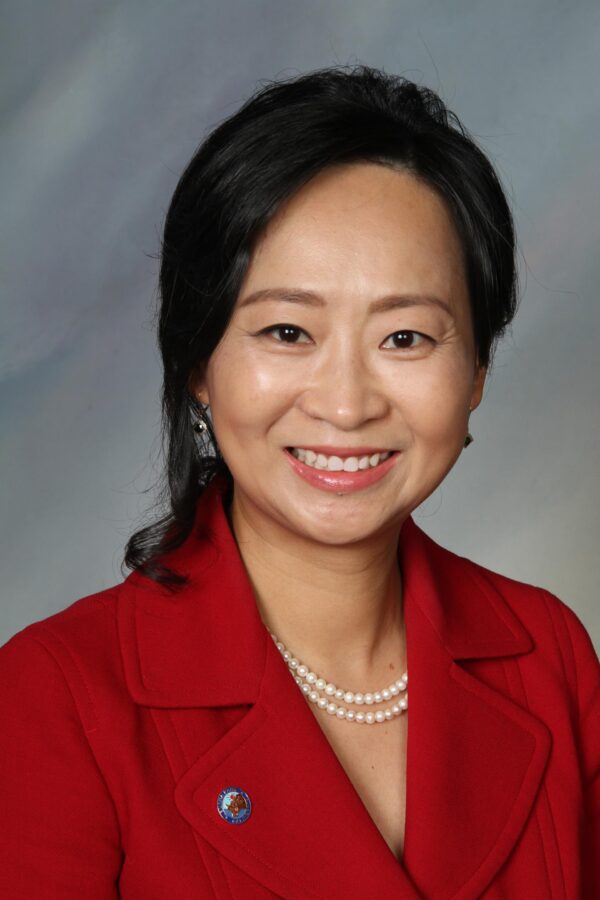 Park was recently appointed Mayor of Buena Park in 2021 but is seeking election as a supervisor to "bring the change we need," according to her ballot statement.
Park condemned in her ballot statement the current board for rejecting mask mandates and government transparency amid the COVID-19 pandemic.
"It's clear the status quo isn't working," she said.
Park claims to be a "post pandemic community leader" who can move the county in the right direction as the "stakes," she says remain high.
If elected, Park says she will address the homelessness crisis by helping people access mental health services and permanent housing solutions, improve mental health services, increase county government transparency, hold elected officials accountable, help small businesses, combat climate change, expand health care access, and invest in public safety services—such as firefighter and paramedic emergency response, according to her ballot statement.
Park said she also plans to enact criminal justice reforms.
Park is endorsed by the Democratic Party of Orange County, California senators Bob Archuleta and Dave Min; California Assemblymember Sharon Quirk-Silva, California Treasurer Fiona Ma, and Former California Treasurer John Chiang, according to her ballot statement.
Steven C. Vargas (Councilman/Lieutenant Commander)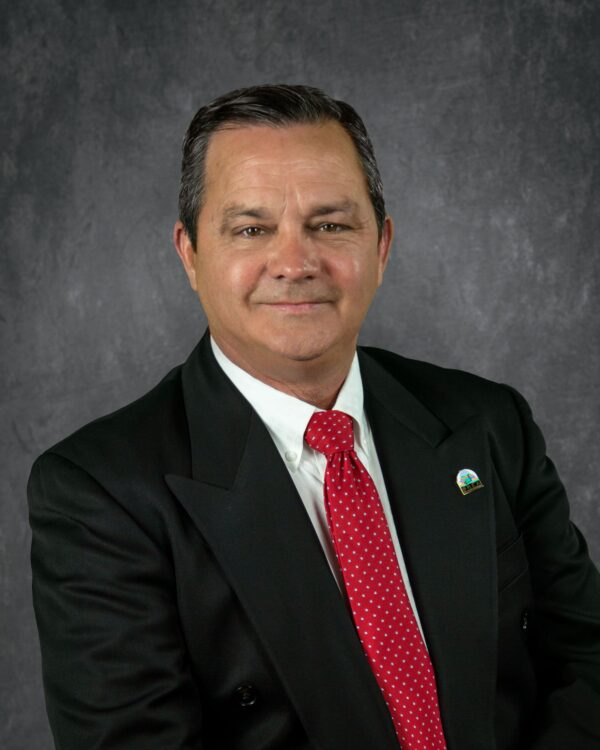 Councilman of Brea City Council and Lieutenant Commander of the United States Navy Reserve, Vargas, has simultaneously served on the Brea City Council off and on since 1998 before joining the United States Navy Reserve and deploying to Iraq after 9/11.
Vargas has led city-wide financial accomplishments throughout his time on city council and has never voted on tax increases, he told The Epoch Times.
Of note, Vargas said he successfully advocated for city councilors to be stripped of their health and pension benefits. He claimed it was unfair, they were receiving benefits when some only put in less than 30 hours per week and the benefits weren't offered for some city employees, he said.
Vargas considers himself to be fiscally conservative and pro-business. He recalled his efforts to ensure businesses were open and operating amid the COVID-19 pandemic.
"The effort made people appreciate government at a time when people had angst against government for shutting down," he said.
If elected, Vargas said he will ensure criminals are arrested; assist in developing homelessness treatment centers for mental health and addiction services; oppose increases in fees and taxes and will not let crimes—like mob robberies—become commonplace in Orange County.
"We see the smash and grabs happening throughout the state and Los Angeles, we can't have that in OC," he said.
As the COVID-19 pandemic wanes, Vargas said he plans on focusing on the county's endemic response to the virus ensuring businesses remain open and supported.
Vargas is endorsed by Supervisor Don Wagner, state Sen. Pat Bates, and the Association of Orange County Deputy District Attorneys.
District 5
District 5 covers areas of Costa Mesa, Newport Beach, Irvine, Laguna Woods, Laguna Hills, Aliso Viejo, Laguna Beach, Laguna Niguel, Dana Point, San Juan Capistrano, and San Clemente. Incumbent Katrina Foley is facing Diane Harkey, Patricia Bates, and Kevin Muldoon.
Diane L. Harkey (Businesswoman/Financial Consultant)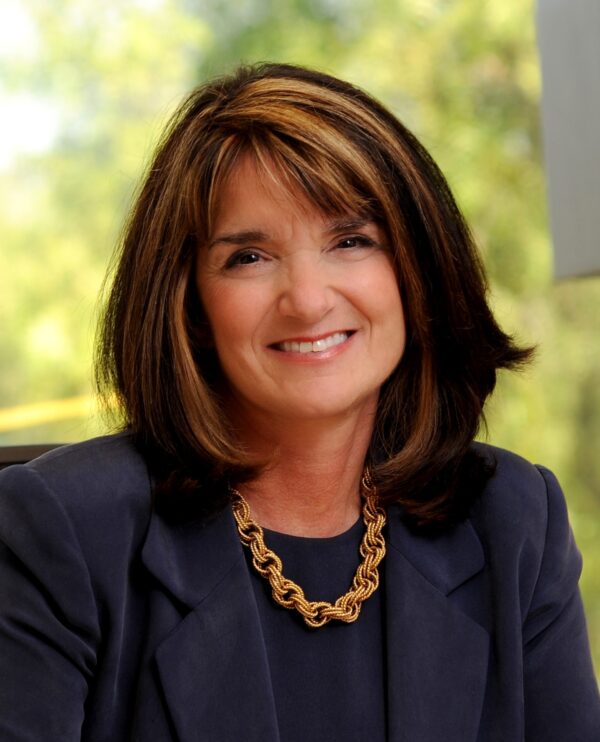 With rising inflation, crime, and mandates, Harkey is advocating for government officials who aren't listening to constituents to step aside.
The former Dana Point Mayor and California State Assemblywoman joined the race after the Orange County Sheriff's department requested she do so.
Harkey has resided in Dana Point for decades and insists she "knows the county better than anyone else," including the differentiating needs of south and north Orange County especially in the areas of water supply, housing, and transportation, she told The Epoch Times.
If elected, Harkey said she plans on prioritizing public safety, especially in response to a spate of smash and grab robberies that have occurred across the state.
The former assemblywoman also said she pledges to help law enforcement do their jobs while ensuring those who break the law are held accountable.
Another priority of Harkey's is to "protect personal freedoms" and rights from government mandates, she said.
While the board doesn't control schools, it does have influence over the county's department of health services. Harkey has vowed to allow residents to make their own decisions.
With 30 years of finance and banking experience, Harkey said she plans on using her skills to assist area businesses as many are still recovering from the pandemic and are now faced with historic inflation.
"I want to address issues from the county level and ensure people survive," she said.
Katrina Foley (Incumbent)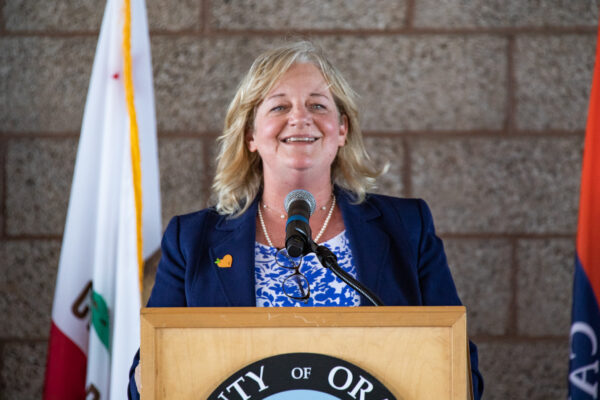 Attorney and District 2 incumbent Katrina Foley won the seat in 2021. She wasn't due for reelection until 2025 but the recent redistricting process kicked her out of her District 2 territory and into District 5.
Since serving on the board, Foley has voted to expand COVID-19 vaccine and testing availability, reduced homelessness, and fund law enforcement agencies to combat hate crimes, according to her ballot statement.
"As your Supervisor, I work hard every day to listen to the needs of Orange County residents and deliver results for our communities," Foley wrote. "Much work remains to be done, but I'm proud of the progress we are making."
Foley also states that she improved transparency and accountability of the county's budget by being a "watchdog" against no-bid contracts, reducing service fees and refunding $8 million in property tax.
Other achievements she claims include reducing noise and air pollution from John Wayne Airport, beginning a climate action plan, and leading the response on the Orange County oil spill that occurred last October.
Foley is supported by Orange County firefighters, paramedics, public safety offices, nurses, teachers, veterans, grocery workers, healthcare workers, and environmental organizations, according to her ballot statement.
Patricia C. Bates (California State Senator)

Bates is a state senator representing residents of South Orange County and North San Diego County seeking to restore trust in the government through fiscal integrity and with representatives, she says, that can be trusted with taxpayer funds.
"As your Orange County Senator, I've worked hard to end corruption and fraud in government and elections, fight waste and protect taxpayers," her ballot statement reads.
If elected, Bates says she plans on opposing tax increases and fraud and abuse of government, according to her ballot statement.
Bates also plans to focus on clearing homeless encampments, supporting law enforcement, and cutting fees, taxes, and regulations to the cost of homes.
Bates also served as the first Mayor of Laguna Niguel in 1989 and as councilwoman until 1998.
Kevin Muldoon (Mayor/Orange County Businessman)


As current mayor of Newport Beach, Muldoon says he plans on taking his tough on crime approach to the county level.
As a seven-year member of the Newport Beach City Council, public safety is a priority of Muldoon's. He has pledged to support and fully fund police and the Orange County Sheriff Department, according to his ballot statement.
Muldoon additionally says he plans on addressing the homeless crisis and believes his experience working in the White House on President George W. Bush's "Strategic Initiatives" team in 2006, qualifies him to do so.
Muldoon highlights leading the city's opposition to releasing criminals early and suing Gov. Gavin Newsom for shutting down county beaches during the COVID-19 pandemic.
The election is on June 7th. If no candidate receives at least 50 percent plus one vote, the top two challengers, in each race, will head to a runoff in the November general election.