Three Georgia men were indicted on Wednesday on hate crime and other charges in the 2020 death of Ahmaud Arbery.
Travis McMichael, 35; Travis's father, Gregory McMichael, 65; and William "Roddie" Bryan, 51, were each charged with a count of interference with rights and a count of attempting kidnapping. The McMichaels were both charged with one count of using firearms during the alleged crimes.
Arbery, 25, was jogging through a neighborhood in Brunswick on Feb. 23, 2020, when he stopped and entered a home under construction, attracting the interest of neighbors. Later, the men hopped into a truck and chased him, cutting off his passage and threatening him with guns.
Bryan followed Arbery to take a picture of him as a possible suspect, according to Bryan's attorney, Kevin Gough.
"There had been a number of crimes in the neighborhood, and he didn't recognize him, and a vehicle that he did recognize was following him," Gough said.
Travis McMichael fatally shot Arbery during a struggle over his gun. He used a Remington shotgun.
Arbery was targeted by the men because of his race and the color of his skin, according to the new indictment, which was returned by a federal grand jury.
The three defendants were already facing state charges, including murder, aggravated assault, and false imprisonment. They are being held pending trial.
Kevin Gough, a lawyer for Bryan, told The Epoch Times via email: "We are very disappointed with the decision of the Department of Justice to pursue the prosecution of Mr. Bryan. Roddie Bryan has committed no crime. We look forward to a fair and speedy trial, and to the day when Mr. Bryan is released and reunited with his family."
Lawyers for the two other defendants did not return requests for comment.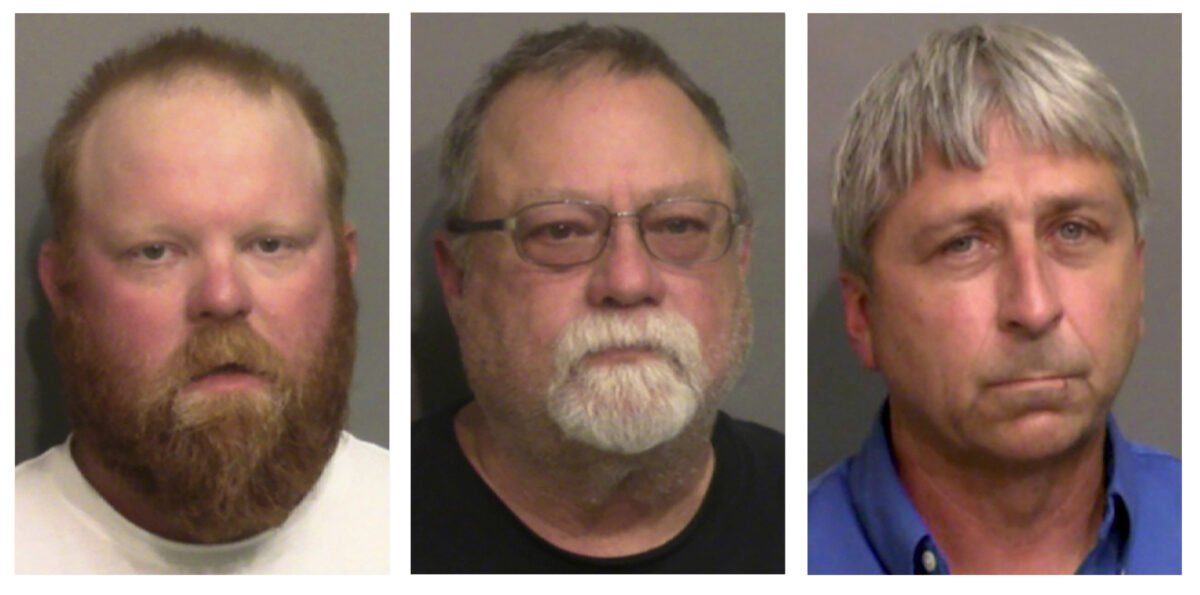 Attorneys have previously said that there is more to the case than has been reported.
"Greg McMichael did not commit murder. Greg McMichael is not a party to the crime of murder. This is not some sort of hate crime fueled by racism," Frank Hogue, a lawyer for the elder McMichael, told reporters in a briefing last year.
"We will find the truth and we will bring that truth out, not here but in the courtroom," Jason Sheffield, an attorney for the younger McMichael, added during a separate press conference.
Ben Crump, a lawyer for Arbery's family, said in an emailed statement to The Epoch Times on the new charges that the indictment shows what happened to the man was a lynching.
"The Grand jury looked at the facts and found compelling evidence to bring malice and felony murder, aggravated assault, and false imprisonment charges against Ahmaud Arbery's killers. This confirms what Ahmaud's father has been saying for months—that this was a lynching," he said.
"This is a significant step on the road to justice and while nothing will bring back Ahmaud's life, it is important that a Grand jury recognized his life had value and was wrongly and ruthlessly ended. We expect a trial will lead to successful prosecution and sentences that reflect the heinous nature of this crime."