A district attorney in Colorado has determined three Denver police officers were justified when they shot and killed a man who had been mistaken for an escaped jail inmate.
Denver Police Department officers William Bohm, Austin Barela, and Susan Mercado shot and killed Steven Lee Nguyen, 27, and injured Rafael Landeros Jr., 24, after a high-speed chase on March 19.
District Attorney Beth McCann stated that even though Nguyen was not the escapee, his and Landeros' actions posed a threat to the general public and the police officers who were trying to apprehend them, according to a copy of an Oct. 16 letter she wrote to Denver Police Chief Paul Pazen, notifying him the officers had been cleared of criminal wrongdoing.
McCann's letter has been published in full by the Denver Post.
Nguyen's vehicle reportedly reached speeds as high as 100 mph on city streets during the chase, according to a statement of facts contained in McCann's letter, and he allegedly refused to heed officer's commands after crashing his vehicle in a ditch.
Body camera footage of the shooting has been released.
"Show me your hands! Show me your hands!" one of the officers can be heard shouting commands in the direction of a black SUV with dark, tinted windows that had moments earlier veered off the road.
The footage shows an officer screaming the command multiple times before discharging a weapon in the direction of the vehicle, which continued to drive away.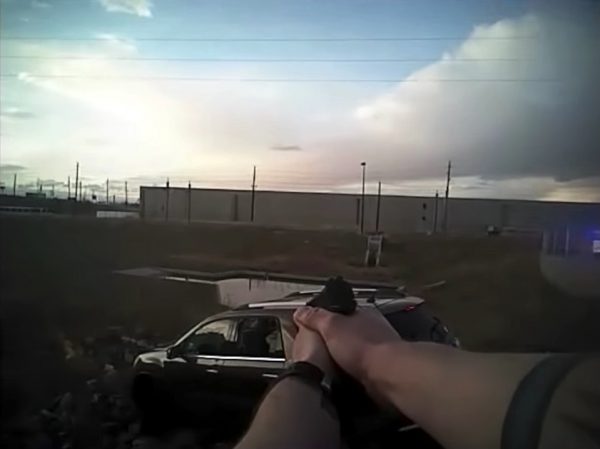 Nguyen's refusal to stop the vehicle, along with the officers' conviction that he was a homicide suspect, gave the officers reason to believe their lives were in danger, McCann wrote.
"The officers believed that at least one of the occupants of the suspect vehicle was very dangerous, had previously shot a Denver police officer, and had thrown what appeared to be a firearm from the window of the fleeing vehicle," McCann's letter said.
Officers were searching for Mauricio Venzor-Gonzalez, who had escaped earlier the same day. They considered him armed and dangerous because earlier in the year he had shot an officer.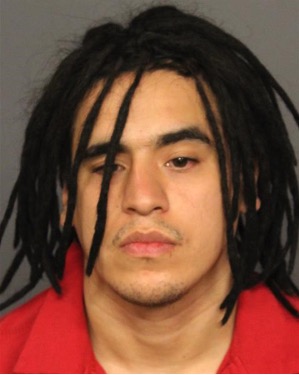 Ngyuen family attorney Spencer Bryan said in a statement that the victim, who had been struck with about 50 bullets, had met with an excessive use of force.
"This level of excess is particularly egregious because it was fueled by a dispatch from detectives who could not positively identify the passenger in Steven's car, but falsely reported 'to a 100 percent certainty' that he was an escapee wanted for shooting at police," the statement said, according to the Denver Post.
In her letter, McCann suggested that Pazen carry out an internal investigation into whether the shooting violated the department's policy of firing at a moving car.
Pazen spoke at a news conference on Tuesday. He said the shooting was a tragedy and appealed to the public for calm.
"I want to assure you there is a sense of urgency on our part to get answers to the questions that we all have," Pazen said.
Pazen promised a "detailed and exhaustive" internal investigation into the shooting.
Nguyen was the behind the wheel of the vehicle, and Landeros was the passenger.
Police incorrectly identified Landeros as the escapee.