Two of the three Democrats who backed Judge Amy Coney Barrett for a federal appeals court in 2017 plan to not support her nomination to the Supreme Court vacancy left by the death of Justice Ruth Bader Ginsburg if the confirmation vote occurs before Election Day.
In 2017, Sens. Joe Manchin (D-W.Va.), Tim Kaine (D-Va.), and Joe Donnelly, then a senator from Indiana, joined Republicans to confirm Barrett to the U.S. Court of Appeals for the 7th Circuit by a vote of 55–43. Two other Democrats, Sens. Bob Menendez (D-N.J.) and Claire McCaskill (D-Mo.) didn't vote.
Senate Republican leaders have said Barrett will receive a vote on the Senate floor sometime this year.
If that vote comes before the Nov. 3 election, Manchin and Kaine say they will automatically vote no, arguing that Ginsburg's replacement shouldn't be chosen and confirmed until after the general election.
"Rushing to confirm a Supreme Court nominee weeks before a presidential election has never been done before in the history of our nation and it will only fan the flames of division at a time when our country is deeply divided," Manchin—the only Democrat to vote for Trump's last Supreme Court nominee—said in a statement.
"I cannot support a process that risks further division of the American people at a time when we desperately need to come together. I will not vote to confirm Judge Coney Barrett or any Supreme Court nominee before Election Day on November 3rd."
Kaine called on Senate Majority Leader Mitch McConnell (R-Ky.) to "follow his own precedent from 2016: this vacancy should be filled by the winner of the ongoing election."
"I intend to follow that precedent and will not support anyone's confirmation until we know the election results. There are less than 40 days between now and Election Day, and voting is already underway in Virginia and other states. Given the stakes—health care, fundamental rights, the integrity of the Court—rushing a confirmation vote before the American people have weighed in would be reckless," he said in a statement.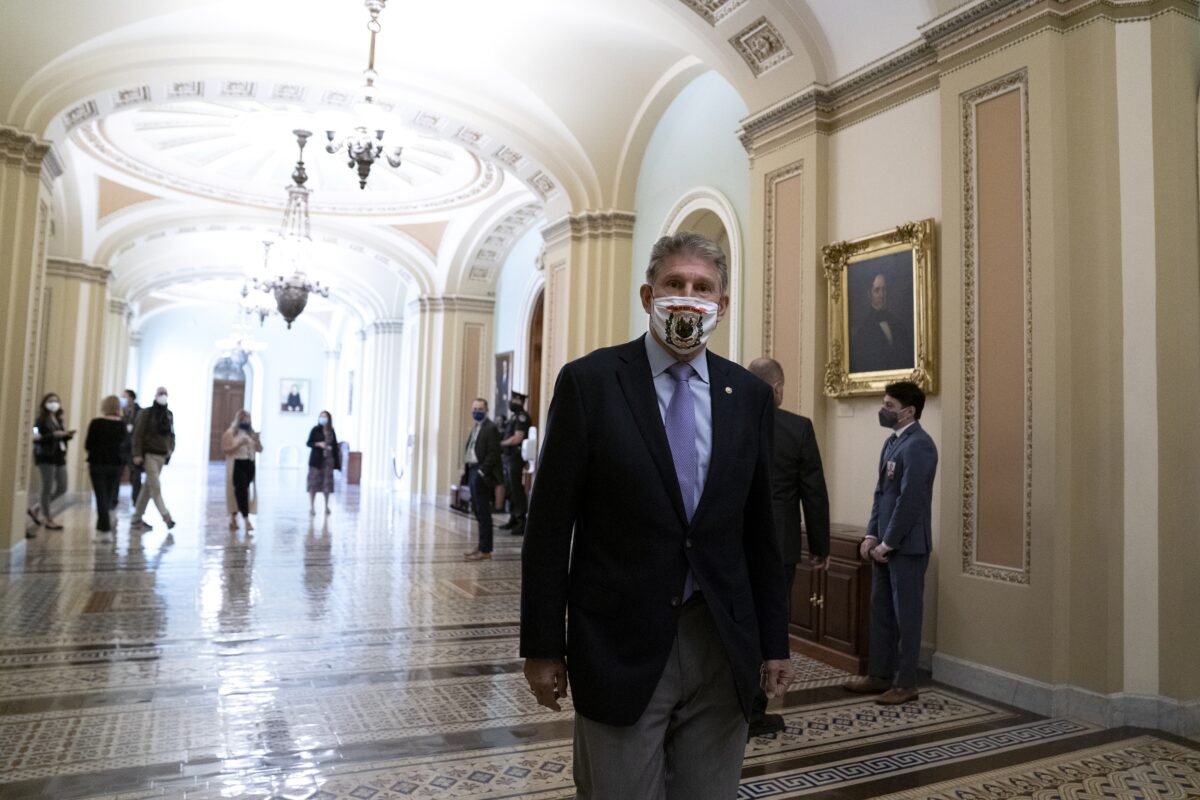 McConnell has noted the differences between this year and 2016. Namely, Republicans control both the Senate and presidency, instead of the split between the GOP-led Senate and the Democratic-controlled White House in 2016.
"In the last midterm election before Justice Scalia's death in 2016, Americans elected a Republican Senate majority because we pledged to check and balance the last days of a lame-duck president's second term. We kept our promise. Since the 1880s, no Senate has confirmed an opposite-party president's Supreme Court nominee in a presidential election year," McConnell said in a statement on Sept. 18, hours after Ginsburg's death.
"By contrast, Americans reelected our majority in 2016 and expanded it in 2018 because we pledged to work with President Trump and support his agenda, particularly his outstanding appointments to the federal judiciary. Once again, we will keep our promise. President Trump's nominee will receive a vote on the floor of the United States Senate," he added.
Donnelly, who lost a 2018 reelection bid and now works for a law office, didn't immediately respond to a request for comment on how he'd vote if he were still a senator.
Menendez indicated he'd vote against Barrett as he criticized Trump and McConnell for moving to fill the vacancy on the Supreme Court left by Ginsburg's death amid the COVID-19 pandemic.
"This is nothing less than a cynical power grab in the midst of an election in which they fear that the will of the American people can ultimately end their reign. And this nominee is nothing more than a knowing pawn in their scheme," he said in a statement.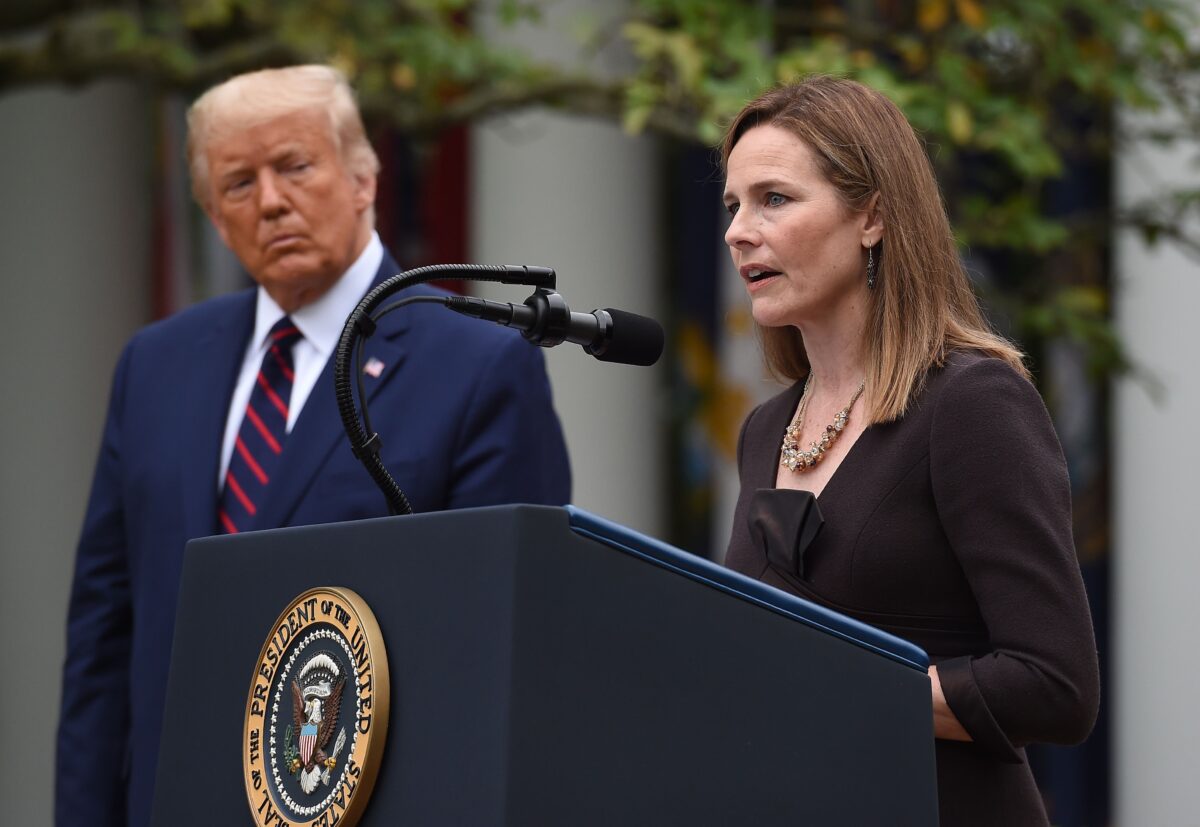 McCaskill lost her bid for another term in 2018. Now an NBC News contributor, she said on "Meet the Press" that she believes the nomination "hurts the Republicans because of the hypocrisy and abuse of power."
"The American people know what's going on here. And you combine that with her very extreme views on health care, her very extreme views on—I mean, she's written in a dissent that felons should be entitled to a gun, but not necessarily entitled to vote. I mean, this is really somebody who's out there. And I think if that is exposed in the hearings in a respectful way, I think it helps the Democrats even more," she added.
Republicans hold a 53-47 majority in the Senate after flipping the seats held by Donnelly and McCaskill in the midterms and appear to have enough votes to confirm Barrett without any Democrats.
Sens. Mike Braun (R-Ind.) and Josh Hawley (R-Mo.), who beat Donnelly and McCaskill, joined most other Republicans in praising Barrett.
"Amy Coney Barrett has shown through her nearly one hundred written opinions on the appellate court that she is a strong Constitutional originalist who will not cut the American people out of their own government by treating the Supreme Court as a third chamber of Congress," Braun wrote on Twitter.
Hawley added that the nominee is someone "who religious conservatives can call one of their own."