A massive solar storm may have slammed the Earth about 2,600 years ago, according to scientists, saying that the finding is still relevant today as to how vulnerable technology is to the sun's activity.
The eruption is known as a solar proton event (SPE), and hit the planet around 660 BC, said a study published in the Proceedings of the National Academy of Sciences in March 2019 (pdf).
Similar events have been found two times in the past. One occurred in 774 and 775 AD, and the other one took place about 220 years later in 993 and 994 AD, noted the CBC.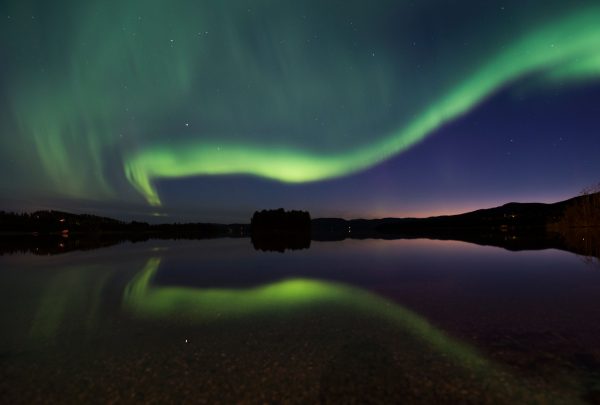 If a similar solar storm occurred today, it could be catastrophic to modern civilization, taking out power grids, satellites, GPS, and other communication systems. Navigation, telecommunications, and financial systems would be impacted greatly.
Specifically, a storm of that strength would be "a threat to modern society in terms of communication and navigation systems, space technologies and commercial aircraft operations," the study said, according to USA Today.
Researchers investigated ice in Greenland to uncover clues about solar storms. Researchers looked at an ice core dating back 100,000 years, finding the powerful, 2,600-year-old solar storm.
The sun often sends out protons that can reach the Earth—typically in the form of solar flares and coronal mass ejections (CMEs). These differ from the aforementioned solar proton event.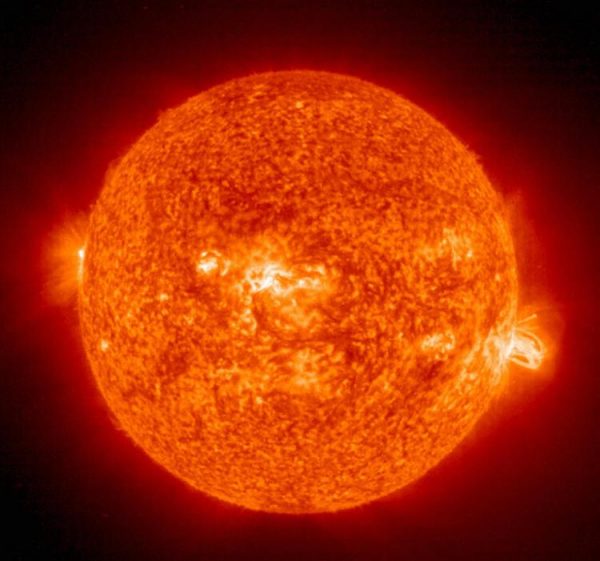 Solar flares erupt from sunspots and are cooler than solar proton event. And CMEs follow the solar flares, according to the researchers, according to the CBC.
Two recent powerful solar storms that caused power outages took place in Malmo, Sweden, in 2003, and in Quebec, Canada, in 1999.
For most solar flares, the only visible effect one can see on Earth are the Aurora Borealis, or the Northern Lights, across Canada, the United States, and other northern countries.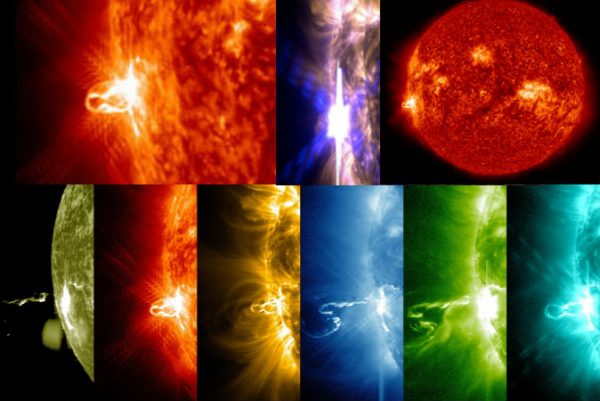 But if a powerful SPE were to occur today, it would cause severe problems for everyone on Earth.
"It's the technology that could get destroyed. Five hundred years ago, we didn't have power. Imagine if we didn't have power today," said Raimund Muscheler, co-author of the new study, told the CBC. "It would be a catastrophe."
The event could, in theory, shut down power transformers for months.
"So right now, with some warning, the power companies could rearrange their power distribution and even do a brownout," said Eric Christian, a senior research scientist with NASA, told the Canadian news outlet.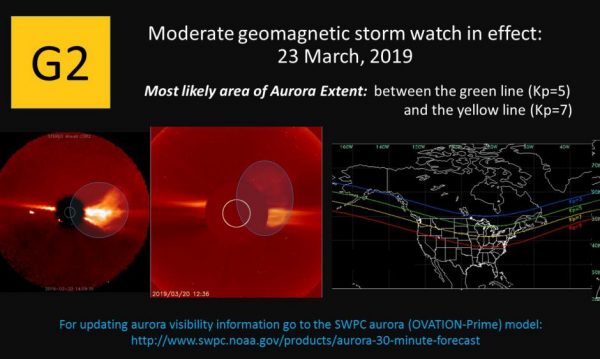 In a March 21 update, the FEMA disaster agency noted: "Space weather causes both short- and long-term issues. Short-term, space weather affects radio, power, GPS and satellite communications for minutes to hours. Long- term effects could last days or even cause permanent damage resulting in loss of radio connectivity, power line damage and satellite drag."
The agency called on people to be prepared for a "space weather" event.
"Individuals and families can learn about preparedness at Ready.gov. Responders can do the same preparation and should coordinate with emergency management officials and other local authorities to plan, train and exercise a coordinated response to space weather events," FEMA wrote. "Being prepared for broken radio signals or interrupted satellite transmission allows responders to be aware and ready to provide services during all conditions. Creating an adaptable response enables you to meet the conditions and needs of those you are providing the service to."
Solar Storm to Hit Earth Over the Weekend
The National Oceanic and Atmospheric Administration (NOAA) issued an alert for a "moderate" geomagnetic storm watch for the weekend, saying a solar flare erupted.
It will produce a "G2 (Moderate) geomagnetic storm watch is in effect for the 23 March, 2019 … due to anticipated CME arrival," the agency wrote.
According to the NOAA map, an aurora event could be experienced between the green line and the yellow line. That appears to encompass parts of New York, northern Illinois (including Chicago), Wisconsin, North and South Dakota, Montana, Idaho, Washington state, Iowa, Michigan, Maine, Vermont, New Hampshire, and Massachusetts.
"An asymmetric halo CME was observed in SOHO/LASCO coronagraph imagery and initial analysis of the CME in both LASCO and STEREO-A coronagraph imagery shows an Earth-directed component is likely," the NOAA said.