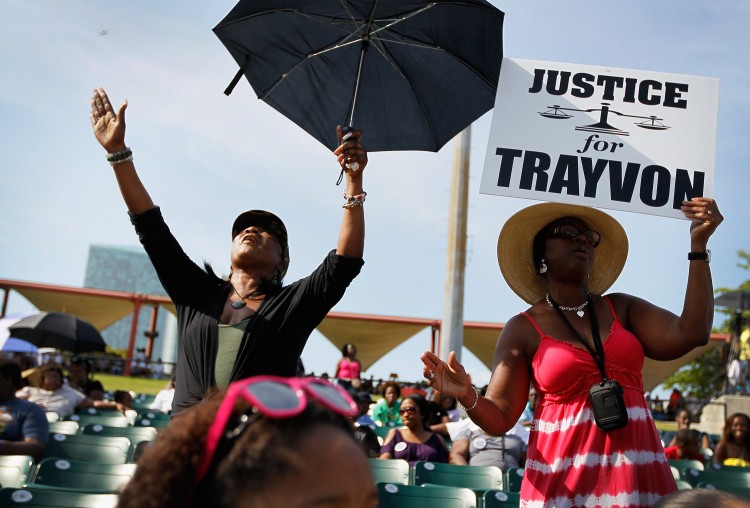 Thousands of people on Sunday from the hometown of slain Florida teen Trayvon Martin and others gathered in Miami's Bayfront Park to show solidarity, media reports said.
Miami Commissioner Michelle Spence-Jones, who spoke, said, "We will stand our ground."
"Today I challenge you to stand up to do something … We need to make sure that Trayvon does not become another statistic," Spence-Jones added.
Martin was shot by George Zimmerman, a neighborhood watch volunteer, in February. Zimmerman has said that he shot Martin in self-defense.
"We need change. He needs to be in jail," Cynthia Stevenson, a retired Miami-Dade police officer, told the Miami Herald.
Some people wore hooded sweatshirts, which is what Martin was wearing the night he was shot.
"I'm burning up," said Cedric McMinn, 34, who was one of the people wearing the hoodie. "But I believe [in] solidarity and unity."