Thousands of New Zealanders have mobilised in a peaceful demonstration in the capital city Wellington, to voice their opposition to government-mandated health restrictions and vaccine mandates. Authorities have responded with extra security around the Beehive, New Zealand's (NZ) Parliament, on Nov. 9.
Protestors of the Freedom and Rights Coalition gathered against a range of COVID-19-related compliance and health restrictions, holding placards, which read "Freedom," "Kiwis are not Lab Rats," and "We are voices for Freedom."
Protestors were also seen waving Trump 2020 flags.
They marched through central Wellington, along with a motorcycle contingent, before congregating outside the nation's Parliament.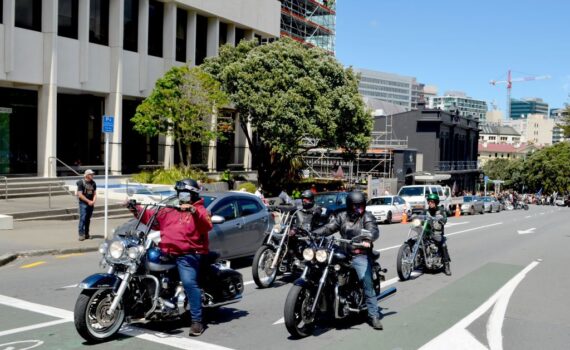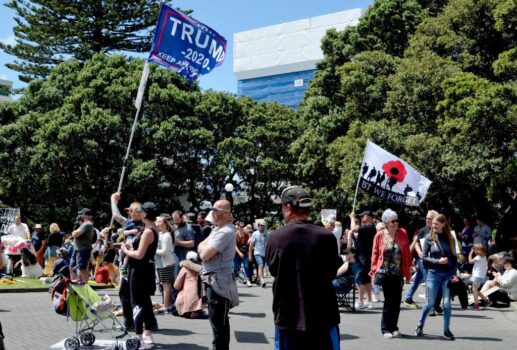 On Oct. 22, NZ Prime Minister Jacinda Ardern had unveiled an ambitious 90 percent vaccination target for the country's population before "freedoms" could be reallocated to the population.
However, once the threshold is met, the freedoms will be available only to those fully vaccinated.
The move signalled a shift to the Ardern government's approach to handling the pandemic, which has placed the country under lockdown while it grapples with an outbreak of the Delta variant of COVID-19.
Delta, however, has compelled authorities (like those in neighbouring Australia) to shift from an elimination strategy—using blanket lockdowns and tough restrictions—to living with the virus with higher vaccination rates.
Ardern conceded however that offering freedoms only to vaccinated individuals would create a two-tier society.
"So, you've basically said, this is gonna be like … and you probably don't see it like this, as two different classes of people, if you're vaccinated or if you're unvaccinated," a reporter asked Ardern in mid-October. "You have all these rights if you are vaccinated?"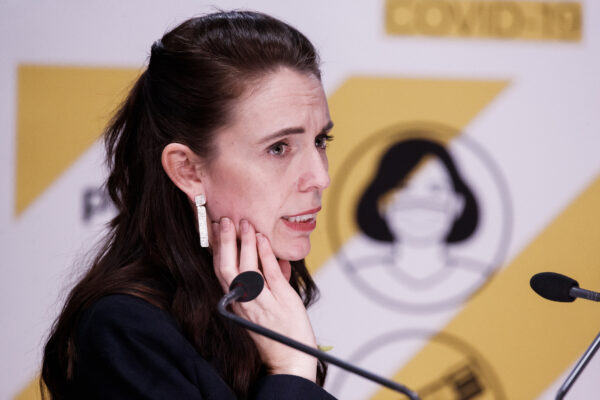 "That is what it is," Ardern said in response. "So, yep. Yep."
The prime minister also issued vaccine mandates on teachers, health workers, and aged care workers.
Meanwhile, protestors in Wellington continued calls for their rights to be respected.
"I will not be coerced, and I will not be forced into taking something I don't want in my body," a protester outside the Parliament told Reuters.
"I'm asking (the government) to give us back 2018. Simple as that. I want my freedoms back."
Another protestor told the Sydney Morning Herald that she did not think the government could make decisions on what goes into their bodies.
Inside Parliament, Ardern responded to the protest saying, "What we saw today was not representative of the vast bulk of New Zealanders."
The protest in NZ comes as thousands of Australians also took to the streets on the weekend in Melbourne, Sydney's Parramatta, and along the Queensland-New South Wales (NSW) state border to protest the vaccine mandates.