A bus driver in France, who was declared brain-dead earlier this week after two passengers savagely attacked the 58-year-old man, was remembered on Wednesday by thousands of people in a massive "white march," according to multiple reports.
Philippe Monguillot, a husband and father of three children, was attacked in the southwestern town of Bayonne on the evening of July 5 after asking four passengers to wear a face mask and attempting to check a person's bus ticket.
About 6,000 people expressed their grief and took to the streets in a "white march" in the honor of Monguillot on Wednesday evening, French media reported.
In several major French cities—including Paris, Strasbourg, and Bordeaux—bus drivers stopped all transportation services at 7:30 p.m. and held a minute's silence for their fellow bus driver.
"This white march is additional support because it is an extra force," Veronique Monguillot, the wife of the victim, told RTL France. "I whispered to Philippe in his ear last night: 'I will avenge you with justice.' This promise I will keep; I have the strength and we're going to fight."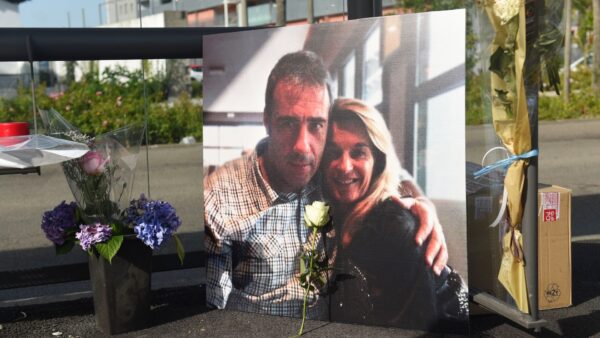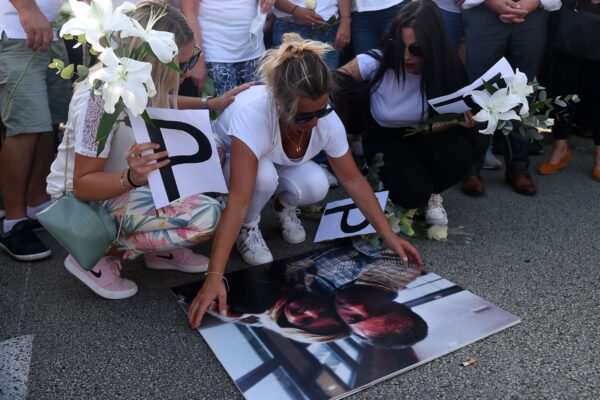 The bus driver's wife said she hardly recognizes her husband after the violent attack. "He's not my husband," she told RTL France. He has "a swollen face, he is deformed."
"You can't just take someone's life for a bus ticket," Veronique said. "We want him to be back with us, but we actually know that he will never be the same again."
"To those people who took my father's life, my mother's life, our life. … I want them to suffer," one of Philippe's three daughters told RTL France. "I want them to feel how we feel right now."
"It's not my father who breathes, it's the machine. We know it's over," his 18-year-old daughter told French outlet Sud Ouest.
'Barbaric Attack'
One man connected to the incident was taken into custody at the scene on Sunday shortly after police arrived, while the others fled the scene. Police detained four people on Monday at an apartment in Bayonne, and some were already known to authorities, according to multiple reports.
Prosecutors have charged two of the suspects with attempted murder; the other two men have been charged with non-assistance to a person in danger, and one has also been charged with attempting to hide a suspect, the local prosecutor's office said, according to AFP.
One of the detained individuals was a minor and has since been released.
The mayor of Bayonne, Jean-René Etchegaray, said the attack was "barbaric" and officials will work toward improving the safety of bus transportation. The mayor of Anglet, Claude Olive, said, "Philippe was a wonderful person who should have been protected."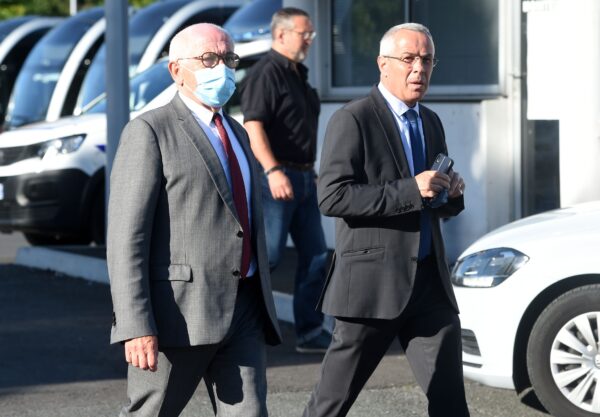 The dispute started after Monguillot tried to check a passenger's ticket, a French prosecutor said during a press conference, the Daily Mail reported.
The passenger had joined three other men who had previously mounted the bus without any face coverings. The men refused to follow the mask requirement and Monguillot told them to get off the bus if they didn't want to wear masks.
Face coverings are mandatory on public transport in France, where the death toll from the CCP (Chinese Communist Party) virus has reached nearly 30,000.
"There were insults and then shoving. The bus driver was pushed out of the bus," the prosecutor said. Two of the suspects then allegedly punched and kicked Monguillot.
The suspects "violently kicked and punched the upper part of his body, including his head," the prosecutor said, according to AFP.
Following the brutal attack, some of the men ran away and hid in one of the men's apartment. The two suspects charged with attempted murder are reportedly aged in their early twenties and had previous police records.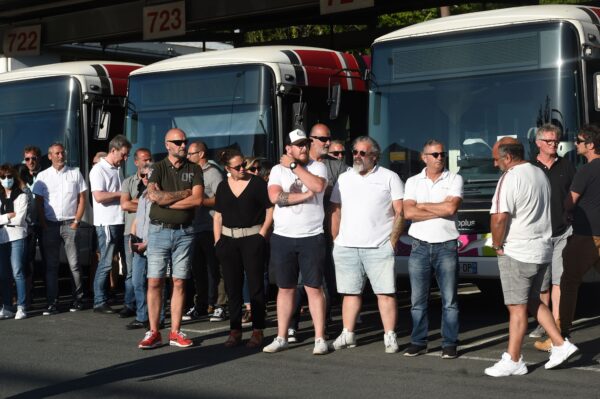 The attack on Monguillot prompted an angry reaction from his fellow bus drivers, with many refusing to work until after his funeral, AFP reported.
One of his colleagues described him as a "decent and hardworking man who always looked after passengers," the Mail reported.
"There has been a lot of tension over masks, because they are the law, but bus staff are not police, and we should not have to enforce the law," he added.