TORONTO—Thousands of fans in the Toronto area took to the streets to cheer on the Raptors as the city hosts the NBA Finals for the first time.
Tipoff between the Raptors and Golden State Warriors started at 9 p.m. ET, but lineups outside the Scotiabank Arena to fill "Jurassic Park" started forming hours before.
The square hit its capacity of 6,000 people, forcing police to shut down nearby streets for the overflow of fans.
West of Toronto, Peel police said about 20,000 people formed to cheer on the Raptors at Celebration Square in Mississauga, ON., including their own officers.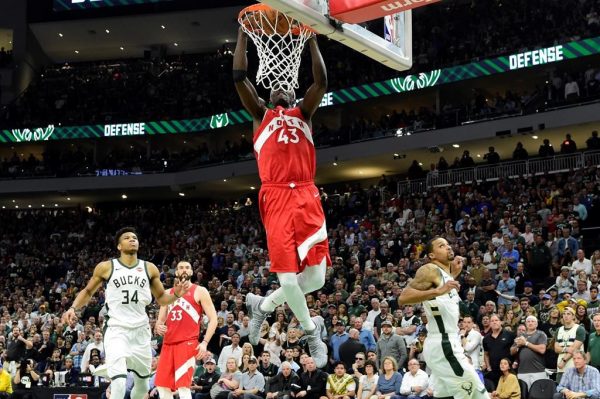 In Burlington, ON., a large group of spectators watched the game outside, applauding every time the Raptors scored. The city announced it was shutting down streets around the area dubbed #BurlassicPark because of larger than expected crowds.
Maple Leaf Sports and Entertainment, owner of the Raptors, approved outdoor viewing spaces for NBA Finals games in cities across the country prior to Game 1.
Electric night in T.O. @TangerineHoops Game Highlights

Watch: https://t.co/hciwCVhwU5 pic.twitter.com/hu9LniUnWY

— Toronto Raptors (@Raptors) May 31, 2019
The Raptors won 118-109 in Game 1.
Game 2 of the Finals is Sunday at Scotiabank Arena.
Playoff Ticket Auction Raises $20K for Family of Hit and Run Victim
Maple Leaf Sports and Entertainment says a pair of NBA Game 1 playoff tickets auctioned off to support an employee whose son was the victim of a hit and run sold for more than $20,000.
Maple Leaf Sports & Entertainment says the winning bid Thursday for the tickets was $20,500.
In support of Ruhul Chowdhury, an employee of MLSE whose four-year-old son, Radiul Chowdhury, was tragically hit by a motorcycle, we'll be auctioning off a pair of tix to GM1 of the @NBA Finals w/ all proceeds being directly donated to the family.

Bid: https://t.co/NO6GwUq4sK pic.twitter.com/HUbMtBAY8Q

— Toronto Raptors (@Raptors) May 29, 2019
Paramount Fine Foods CEO Mohamad Fakih is also pledging to donate his $10,000 bid despite losing out on the tickets to Game 1 of the NBA Finals.
Radiul Chowdhury, who is four, was critically injured when he was struck by a motorcycle Sunday afternoon.
The boy's father, Ruhul Chowdhury, works for MLSE.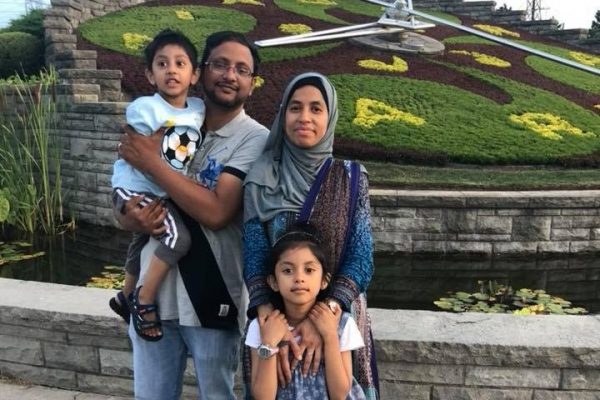 The company says all the money raised from the auction, which began Tuesday night and closed Thursday at noon, will be directly donated to the Chowdhury family.
Toronto police say two people are now in custody after a 32-year-old woman from Markham, ON., turned herself in.
She's been charged with leaving the scene of an accident causing bodily harm.
A 31-year-old man was arrested on Monday and faces charges including leaving the scene, driving with an improper licence, and driving without insurance.