A former roommate of Ian David Long, identified as the gunman who shot and killed 12 people in California, claimed he was a "weird loner."
"I think I've actually gone there with him one time," Blake Winnett, who was his roommate in 2012 and 2014, said of Long and the bar.
"He was kind of weird. He always locked himself in his room, he was always by himself," he told the New York Post. "I didn't really know him very well." Winnett said he knew Long served two to three tours overseas in the U.S. Marine Corps.
Winnett described long as not the best roommate.
"He didn't want to help anyone do anything. He was just lazy, I guess," Winnett told the paper. When he was asked to take out the garbage, "That's not my [expletive] job," Winnett said.
California shooter Ian David Long was 'weird' loner, danced in garage https://t.co/C7u2uOCYHb pic.twitter.com/ETe4fOsLgh

— New York Post (@nypost) November 8, 2018
"He wasn't violent but he was mean," he told the paper. "He would go to the gym and then he would, I guess, try to learn dance moves or something. He would close the garage and be playing music and dancing in there, like sweating. I would open the garage and would be like, 'What are you doing?'"
In the interview, Winnett said he hasn't spoken to Long in years.
28-year-old David Ian Long Suspected of Killing at Least 12 People at Thousand Oaks Bar https://t.co/qUEDhtSTqL

— TMZ (@TMZ) November 8, 2018
"It's been so long since I talked to him. I tried reaching out to him before," he said. "People can change. I just don't know why I can't see really any information on why he would do something like that. That's crazy. I'm blown away."
Officials said Long opened fire at the Borderline bar in Ventura County. He's also accused of gunning down Ventura County Sheriff's Deputy Sgt. Ron Helus.
Police said they found Long's body inside the bar, dead of an apparent self-inflicted gunshot wound.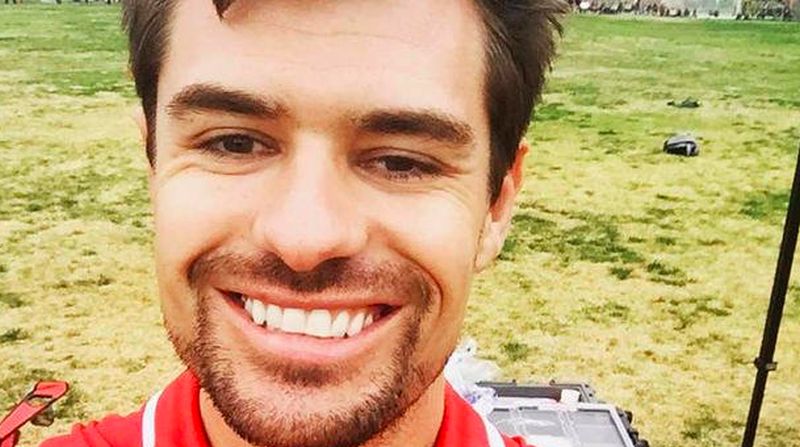 Mental Health Evaluation?
In April 2018, mental health specialists spoke with Long and had discussed his military service before asking him whether he had post-traumatic stress disorder (PTSD). But they ultimately determined he wasn't a danger to himself or others, The New York Times reported.
They also said he couldn't involuntarily be taken to a mental hospital under the California 5150 law code for the temporary, involuntary psychiatric commitment of individuals who present a danger to themselves or others due to mental illness, the report said.
Sheriff Geoff Dean told reporters that in the April 2018 incident, officers were called to his home due to a disturbance. Meanwhile, Long was the victim of a 2015 bar fight in Thousand Oaks. It was a different bar, the paper reported.
"When the officers went in and made re-entry, they found him already deceased," Dean told 6ABC. "He was found inside an office just adjacent to the entry to the bar."
"Obviously, he had something going on in his head that would cause him to do something like this. So he obviously had some sort of issues," the sheriff added.
The shooter's motive is not yet known, police said.