Thorny Issue? Chinese Regime's Currency Manipulation
September 21, 2011 7:32 pm Last Updated: October 1, 2015 3:35 pm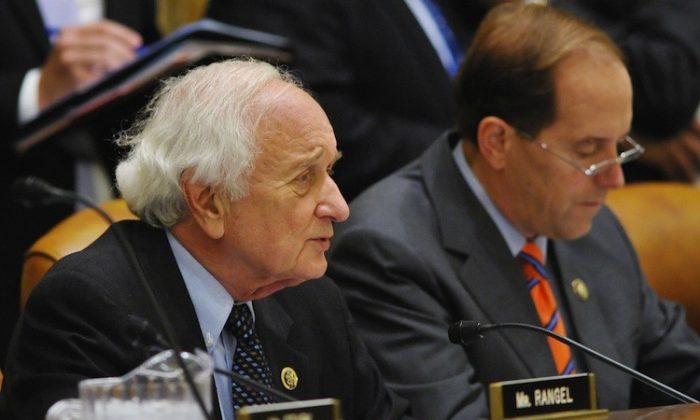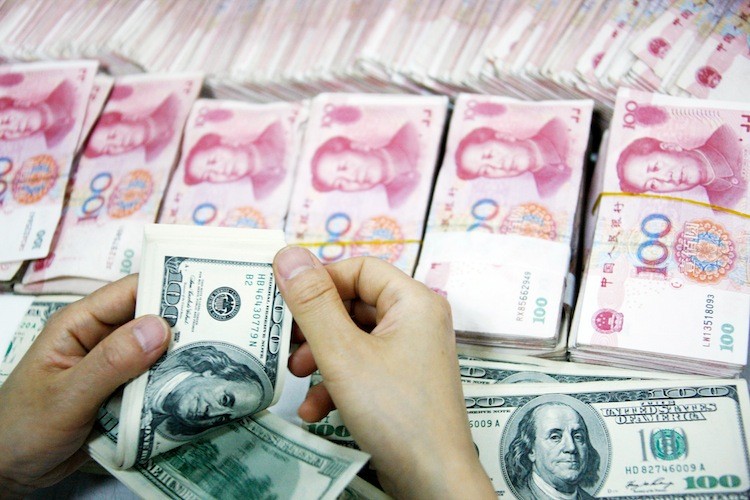 The Chinese regime's currency manipulation has been a touchy issue for years, and members of the U.S. Congress are again calling for bipartisan legislation that would put America on equal footing with China and give a boost to fair global competition.
"The first steps must be taken by the [U.S.] government to declare China a currency manipulator—either through legislation or executive action—and then follow through with sanctions if China fails to respond, said a panel of trade and economic experts this morning [June 14] at a special China trade policy forum in Washington, D.C.," according to a mid-June article on the AFL-CIO website.
America's political establishment didn't sit idle, as Sens. Sherrod Brown (D-Ohio) and Olympia Snowe (R-Maine) called in an August press release for immediate action on the Currency Reform for Fair Trade Act addressing Chinese currency manipulation.
In 2011, Reps. Sander Levin (D-Mich.) and Tim Ryan (D-Ohio) introduced H.R. 639, also called the Currency Reform for Fair Trade Act, trying to level America's competitive playing field by curtailing China's currency manipulation.
Out of several bills addressing the Chinese regime's currency manipulation floating in Congress, one may be selected for consideration, or perhaps two would be combined, according to The National Journal, a Washington, D.C., nonpartisan news media.
"We can tell them [the Chinese] they have to move their currency to market rates or we will impose a tariff on their goods. This is what the rules say we are supposed to do," proposed Dave Johnson in a September article on the Campaign for America's Future website. Johnson is a Fellow at Campaign for America's Future, an anti-conservative think tank.
What's troubling Johnson is that presidential hopeful Jon Huntsman, former U.S. ambassador to China, openly stated during the Iowa GOP presidential campaign, "What will fix the U.S-China relationship, realistically, is fixing our core right here at home, because our core is weak, and it is broken, and we have no leverage at the negotiating table."
Huntsman's remark is a matter of interpretation. Johnson, as a lone voice, with no one else even remotely addressing Huntsman's remark, suggests that Huntsman is saying that a trade war would be in the offing if America challenges China for trade violations and finds ways to make offsets, for example, to the regime's currency manipulation tactics.
The Brookings Institution, a nonprofit public policy think tank based in Washington, D.C., mirrors Huntsman's remark in a September article: "The United States possesses no leverage that can be plausibly brought to bear."
Dissecting the Numbers
In mid-2010, The People's Bank of China, China's Central Bank, announced that it would let its "currency float more freely against the dollar. … Since then, the yuan has inched up at a glacial pace, rising only 5.5% through June 14, 2011," according to a mid-2011 report by the Economic Policy Institute (EPI).
For a meaningful rise of China's currency that would put the rest of the world on more equal footing with China's export machine, that country's currency must, for a start, rise between 25 percent and 30 percent against the U.S. dollar.
In a counteractive move, China purchased the world's currencies, mainly the dollar over the past months, increasing its foreign currency reserves by $597 billion, to a total of $3 trillion by the end of the first quarter of 2011.
"While appearing to let the yuan [also called the renminbi] float, China has actually increased its currency intervention by amassing record amounts of foreign exchange reserves to prevent meaningful appreciation of the yuan," said the EPI report.
Opinions differ when it comes to the undervaluation rate of the Chinese currency, with some suggesting that the currency is not undervalued and others suggesting that it is undervalued between 5 and 27 percent.
"We've seen quite a substantial reduction in the current account surplus in China, and I think that led many directors to come to a view that the currency was not undervalued," said Nigel Chalk, the International Monetary Fund's (IMF) Mission Chief for China, during a published July conference call.
During the same conference call, Chalk said that the IMF "staff's view on the currency is that the renminbi remains substantially below the level that's consistent with medium-term fundamentals."
Fallout of Currency Manipulation
"Currency manipulation is also costly for China and other Asian countries that follow China's lead," according to the EPI report.
The researcher suggests that in keeping the renminbi significantly below market value to keep alive its cheap exports, China harmed its economy, mainly local employment. By letting the Chinese currency adjust to market value, the domestic cost for commodities would decrease, lessen inflationary pressures, and improve China's workers' purchasing power.
"Revaluation is a 'win-win' scenario for the global economy," said the EPI report.
Adjusting the Chinese currency would have a positive effect on the U.S. gross domestic product (GDP). The U.S. GDP would grow by 1.9 percent, that is, $286 billion. At the same time, at least 2.25 million new jobs would help reduce unemployment.
Although the positive effect of letting the Chinese currency adjust to market value would take from one and a half to two years to take hold, it would shrink the U.S. budget deficit by $71.4 billion annually.
The effect on the U.S. trade deficit would be remarkable. America's trade deficit with China in the month of July stood at $27 billion, given imports of $35 billion into the U.S. and exports of 8 million from the U.S. to China. The total U.S.-China trade deficit from January to July was at $160 billion, with $218 billion in imports into the U.S. and $58 billion in exports to China, according to the latest U.S. Census Bureau numbers.
"The International Monetary Fund (IMF), the World Bank and many economists have also argued for faster appreciation and a more flexible exchange rate policy as part of a broader program of 'rebalancing' the Chinese economy away from its traditional reliance on exports and investment, and towards a more consumer-driven growth model," according to Brookings.

Next…Western View of Chinese Regime's Intentions