Pentagon Says New York Times Article 'Blatantly False'
The Pentagon said a New York Times article claiming that President Donald Trump had overruled Defense Secretary Gen. James Mattis was "blatantly false."
The New York Times used unnamed sources to claim that Mattis had urged Trump to seek congressional approval for the airstrike on Syria in retaliation for a chemical attack.
A Pentagon official told the Washington Examiner that "there was no debate" on the need to get congressional approval, as suggested in The New York Times. "Everyone agreed POTUS was justified under Article II," the official said.
Mattis told a press conference on April 13, "As our commander in chief, the president has the authority under Article II of the Constitution to use military force overseas to defend important United States national interests."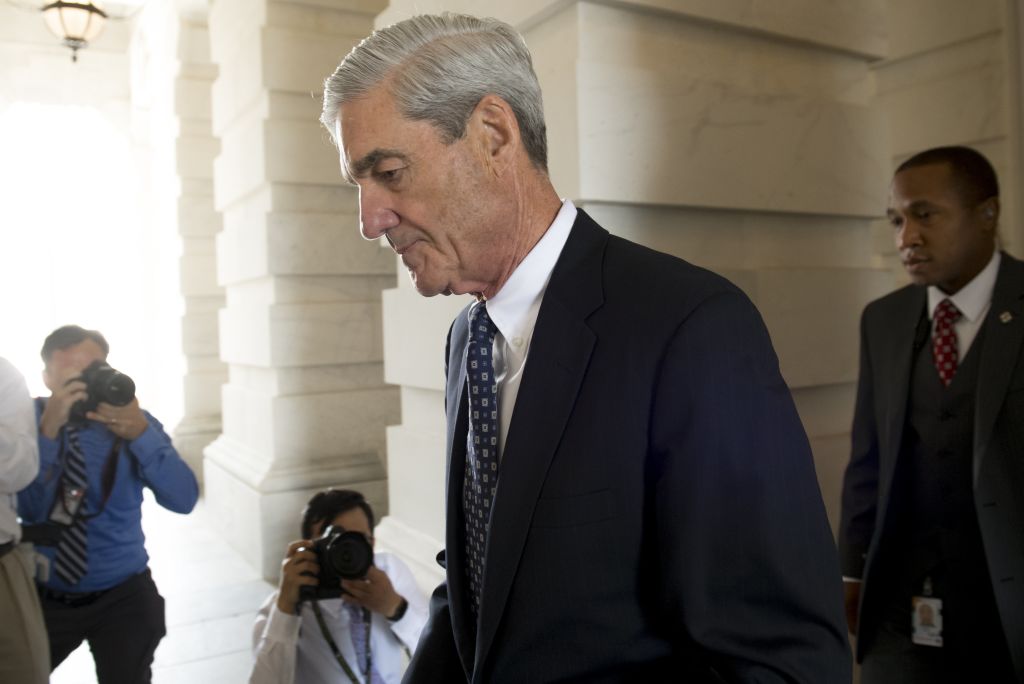 Mueller Spokesperson Says Many Stories on Russia-Collusion Probe Are Wrong
Many stories about the investigation into collusion between the Trump campaign and Russia have been wrong, according to a spokesman for the office of special counsel Robert Mueller.
The spokesman did not specify which stories have been inaccurate, but the statement was issued amid media inquiries about a McClatchy DC article that said Mueller had evidence that President Donald Trump's personal lawyer, Michael Cohen, had traveled to Prague, contrary to testimony Cohen gave under oath.
"What I have been telling all reporters is that many stories about our investigation have been inaccurate," the Mueller spokesperson said, according to The Washington Times. "Be very cautious about any source that claims to have knowledge about our investigation and dig deep into what they claim before reporting on it. If another outlet reports something, don't run with it unless you have your own sourcing to back it up."
The McClatchy story was quickly amplified by a number of major news outlets, including Reuters, The Washington Post, and The Guardian.
Similarly to Mueller, former FBI Director James Comey, speaking under oath before the Senate Select Committee on Intelligence in June 2017, said many stories on the alleged Russia collusion were wrong.
In his testimony, Comey specifically discredited a Feb. 15, 2017, New York Times article that claimed that Trump's 2016 presidential campaign "had repeated contacts with senior Russian intelligence officials in the year before the election."
At the hearing, Sen. Tom Cotton (R-Ark.) pressed Comey further on the piece from The New York Times, asking, "Would it be fair to characterize that story as almost entirely wrong?" Comey replied, "Yes."
Comey went on to discredit other media reports, which have frequently cited unnamed intelligence and government sources to push their narrative that the Trump campaign colluded with Russia to influence the election.
"All of you know this. Maybe the American people don't," Comey said, addressing the Senate committee. He said when it comes to reporters writing stories about classified information, "people talking about it often don't really know what's going on."