Adjusting to civilian life can be an arduous endeavor for combat veterans, and finding gainful employment is a major factor in the transition. Adam Gonzales is a combat veteran who employed his skills for the private military contractor firm Blackwater. Now, he's helping other combat veterans connect with employers who can make the most of their skills.
Gonzales, 40, lives in northern Virginia. As a child he was patriotic. He can vividly remember hearing the national anthem before events; reciting the pledge of allegiance before school every morning reinforced his love for America.
At age 20, he enlisted in the United States Army. He served in a long-range surveillance unit, and his mission was to parachute behind enemy lines and gather intelligence on the enemy. He was deployed to Afghanistan and served all around the country. After four years of service, he transitioned into the private military sector and began working for Blackwater.
Private Military Contractor
In January 2004, Blackwater spent two weeks assessing his abilities. At the time, many of the combat veterans at Blackwater came from elite military units throughout the Army, Navy, Air Force, and Marine Corps.
"What I took away from that was, one, I needed to train hard all the time every day, especially if I was going to make this a career. [In] my early years I [needed] to be a sponge and learn as much as I can from these older more seasoned guys who came from extremely elite units in the military," Gonzales said.
Immediately after the assessment period, Gonzales was deployed to Iraq on a contract protecting U.S. ambassador to Iraq Paul Bremer. At the time, Al Qaeda in Iraq had a $15 million bounty on Bremer. For the contractors, there was a $50,000 bounty on their lives.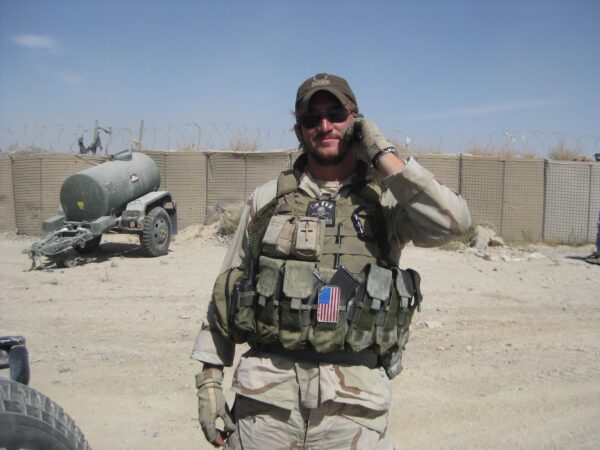 Immediately upon arrival, Gonzales and his colleagues entered an active war zone. When they landed, they came upon a three-mile section of road that led to the green zone—the most dangerous three-mile stretch in the world at that time, according to Gonzales. He recalled that approximately 20 people were killed on this road every day.
"It was like driving a gauntlet. They didn't really want people driving there between seven in the morning and 12 in the afternoon. Actually, that's when most of the hits happened. It'd be small arms fire, ambush, RPGs, IEDs, VBIEDs, which were the vehicle-borne IEDs, so the chances of getting smoked just on that stretch of road on the first day were extremely high," Gonzales recalled.
Fortunately, Gonzales and his colleagues were able to make it to Baghdad without getting hit. Nevertheless, every day was dangerous. They would transport Bremer throughout Baghdad and would protect him at his residence. Sometimes they would work 24 hours a day to ensure that Bremer was safe.
After six months, Gonzales and his colleagues had done their job. They put Bremer on a plane and sent him home safely to his family.
Close Calls
After four years at Blackwater, Gonzales began working for another contracting firm. His first job was to protect U.S. mail transports that were being delivered to remote outposts in the countryside of Afghanistan. He learned how critical mail was for the morale of U.S. troops, which made him and the militia he worked with a constant target for the Taliban. At any given time, 200 to 300 Taliban fighters would ambush their convoy.
Gonzales continued to work in the private military sector until he experienced his last close call in 2012 in Afghanistan, which made him think deeply about his work. During that contract, he and the Afghan fighters he worked with at a combat outpost were attacked every single day. One day, a wooden hut he had been living in was hit by a rocket, and it burned down. Fortunately, Gonzales was outside.
"I just kind of hit a point where I said, you know what, I need to return home and start establishing a life for myself in America because at that point I had no life in America," Gonzales said.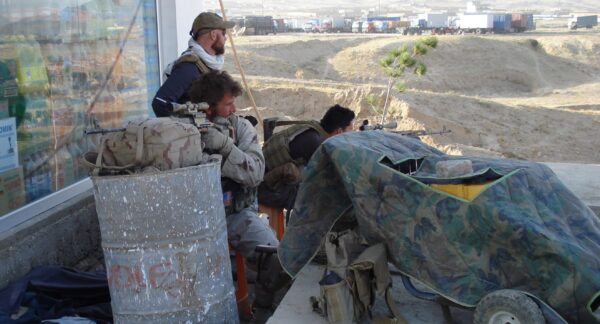 Gonzales returned to the U.S. and promised himself he would settle down and find a "normal" job. However, like a lot of combat veterans, he struggled to adjust to civilian life. His cousin owned a commercial electrical company, and he was able to secure a job as an assistant project manager.
"It was probably the lowest point in my life in that I went from a professional in my industry, respected, trusted, to the lowest level non-trade employee you could have working a job that I did not like," Gonzales said.
There were times where he would sit in his truck and cry in the parking lot or at a job site because he was so unhappy with what he was doing and where his life was going. He tried to make it work, but after a year he felt like he had to quit.
Using Skills
Fortunately, one of his best friends was living in Houston and was able to connect him with employment in the private security sector. He performed executive protection work for high-net-worth individuals, actors, and rap artists.
"That's what propelled me into the private security space and allowed me to really use my skillset," Gonzales explained.
After working in private security, he and his wife started their own business called Silent Professionals in October 2017.
To date, Silent Professionals has helped over 5,000 veterans find employment in private military, private security, and cybersecurity. The service is also free for veterans who are seeking employment. It was his own personal experience that motivated him to help other veterans in very similar situations.
"It really just kind of came down to understanding very well the pitfalls that our U.S. servicemen have when returning home, and the challenges of trying to find work," Gonzales said