A tiny wooden cabin in California is Airbnb's most popular rental worldwide, it has been revealed.
The designation was earned by consistently being the top listing in terms of actual bookings, as opposed to being on people's "wish list."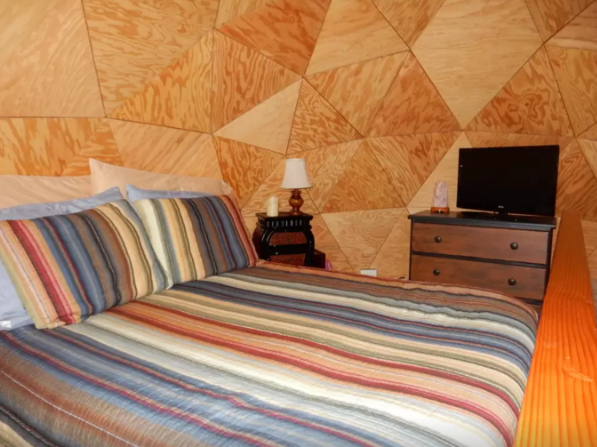 The cabin, which owner Kitty Mrache describes as a "geodesic home loft," sits in the woods in Aptos. 
Seven years ago, Mrache was advertising on Craigslist, "but I was frustrated with how undependable people were," she told the Guardian. "They would say they were coming and then wouldn't show up."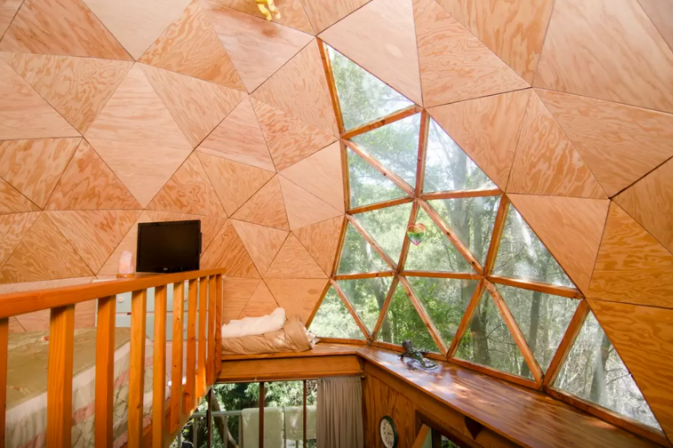 Airbnb has been providing her with more reliable clientele ever since, and Mrache boasts on her listing that the "mushroom dome cabin" is now the number one listing on the popular website. 
"You'll feel like you're in a tree house in the woods," she wrote on the website for the cabin, which has room for up to three guests with two beds.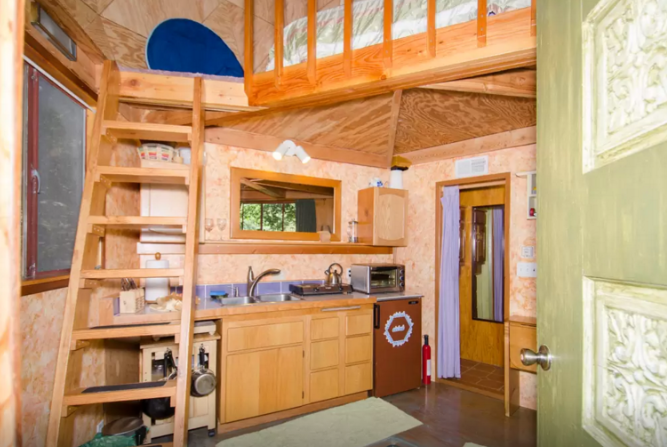 "The mushroom dome is a terrific example of some of the more unusual homes that are featured on our site," said a spokesperson for Airbnb, which has an 80 percent replica of Mrache's cabin in their HQ.
"Like all of our superhosts, Kitty and Michael are committed to offering extraordinary hospitality, which is of course highly desirable to prospective guests."

Amenities include Internet service, free parking, and a kitchen. 
The listing typically goes for $100 a night on weekdays, and $125 a night on weekends.